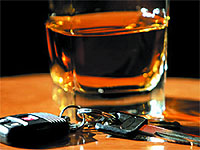 Drunken driving grows in absence of alcometers
Lack of evidence lets the offenders go scot free in courts
Amritsar, January 4
Even as the city police challaned 93 persons for drunken driving (60 private and 33 commercial vehicles) in 2011, there is no data available with the police regarding the quantum of fine collected from the offenders, as they often go scot free from the court.
Lawyer assault case: ADCP to hold probe
Amritsar, January 4
With the Amritsar Bar Association taking up the matter of brutal attack on a local lawyer with the Police Commissioner, an inquiry has been assigned to a senior police official of the rank of an Additional Deputy Comissioner of Police (ADCP). As per information, the statements of the injured advocate, Kuljeet Singh, and four prime witnesses, including Amritsar Bar Association president Pradeep Kumar Saini, were recorded today.
'Declare peepal, bargad as heritage trees'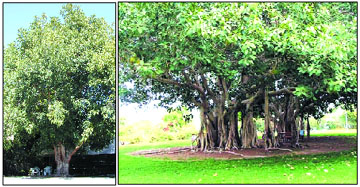 Eight NGOs come together to demand that a policy be formed to save these trees in the future
Amritsar, January 4
In a memorandum submitted to the Deputy Commissioner, eight NGOs working for the cause of the environment have demanded that peepal and bargad trees be declared as heritage trees.
Green gold: Peepal and bargad trees are major sources of oxygen.

Armed robbery at jewellery shop, owner injured
Amritsar, January 4
Six unidentified armed robbers allegedly looted a jewellery shop in Majitha road area. The owner of the shop was critically injured in the incident. Before fleeing, they decamped with the gold and silver jewellery lying in the shop. The police has registered a case under Section 393, 323, 506 of the IPC at Sadar police station against unidentified persons in this connection.
We will adopt zero tolerance towards corruption: Civil Surgeon
Amritsar, January 4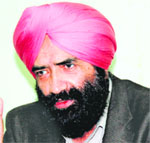 Taking over as Civil Surgeon, Amritsar, today, Dr Manjit Singh Randhawa said he will adopt zero tolerance towards corruption, food adulteration and PNDT Act violations. Addressing a press conference here today, Dr Randhawa said, "I have come to know that food vendors, milk vendors, chemists and many others are paying 'hafta' to government officials. Let me make it clear it that from now onwards no body will pay any one and if somebody asks for it, the matter should immediately be reported to me."
Dr Manjit Singh Randhawa addresses mediapersons in Amritsar on Wednesday. Photo: Sameer Sehgal

Class X student arrested for murdering farmer
Shahkot, January 4
The Jalandhar Rural police today claimed to have solved the mystery behind the blind murder of a Killi village farmer in Shahkot with the arrest of a class X student.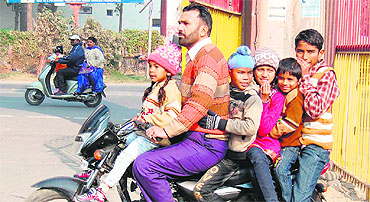 Six-seater bike Flouting traffic rules, this man rides a motorcycle with five children in Amritsar. Photo: Sameer Sehgal

Man found murdered
Amritsar, January 4
Shiv Parshad, a resident of Medical Enclave here, was killed by some unidentified persons in the wee hours today.
Thieves decamp with cash, jewellery
Amritsar, January 4
Thieves broke into the residence of Sanjiv Sharma in Green Avenue here and decamped with cash, gold and silver jewellery worth lakhs of rupees.
Film to be made on Sarbjit Singh
Amritsar, January 4
Inderjit Singh, a film-maker, along with Dalbir Kaur, sister of Sarbjit Singh, who is lodged in a Pakistan jail, would make a movie on Sarbjit and the ensuing ordeal underwent by his family, especially women members.
10-day theatre fest from January 11
Amritsar, January 4
The National School of Drama, New Delhi, will organise a ten-day International Theatre Festival from January 11 in the holy city.