The ongoing cervical cancer prevention week (January 22-28) has once again put focus on this dreaded disease. Most sexually active women are at risk of contracting this disease but the risk factors are higher in the 40-plus age group. However, a simple Pap smear test can help detect this malady. It can be fully cured, if discovered at a pre-cancerous stage
Surviving cervical cancer
Dr Anshuman Kumar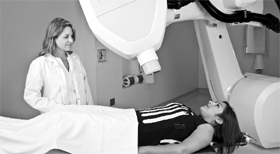 After breast cancer, cervical cancer is the second leading cause of cancer-related deaths among women in India. Call it ignorance, or an unfounded optimism; most women in our country do not acknowledge a disease till such time they are diagnosed with it. As a result, many women remain unaware that they stand a risk of developing cervical cancer the most.
Cervical cancer, the cancer of the mouth of the uterus called the cervix, is the most common type of cancer in India. Almost all sexually active women are at the risk of contracting the disease. But the risk factors are higher in the 40-plus age group.
According to a recent study by the World Health Organisation, every year 1,32,082 women are diagnosed with this cancer in India and 74,118 die from the disease.
Detecting the disease at a pre-cancerous stage can cure this cancer completely. Though abnormal cervical cell changes rarely cause symptoms but if these cell changes grow into cervical cancer, they show some basic symptoms.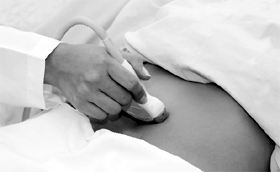 Symptoms like bleeding from the vagina that does not seem normal or if there is a change in the menstrual cycle or if they bleed during sex or when the cervix comes in contact with any object should be taken seriously. Abnormal bleeding is the first sign that should alert a woman that something is not right.
Other symptoms like pelvic pain or pain during intercourse, vaginal discharge that is tinged with blood, too, should not be ignored.
Cervical cancer begins with the development of pre-cancerous, benign lesions in the cervicular area. The first stage of development is mild dysplasia, which can then progress to moderate dysplasia, severe dysplasia, and then carcinoma in situ (CIS) or invasive cervical cancer. With progressing age, this cancer seems to get more pronounced, which is due to the simple reason that after women reach menopause, most of them think that there is no more need for a Pap smear test. If most women undergo this simple test annually more than 70,000 lives can saved every year.
A major risk factor for the development of cervical cancer is human papilloma virus (HPV) infection. The DNA of HPV has been found in almost all cases of invasive cervical cancer. HPV is a sexually transmitted infection, making cervical cancer a chronic disease with an infectious aetiology.
The primary reason for the rise in the number of cases is the lack of access to screening and health services, and also lack of awareness of the risk factors of cervical cancer. HPV infection and pre-cancerous lesions go unnoticed and develop into full-blown cancer before women realise they need medical help.
The disease can be prevented through HPV vaccines, regular Pap smear testing and the cervical cancer vaccine.
The cervical cancer vaccine is the first vaccine ever designed to prevent cancer. It is recommended for pre-teen girls aged 11 to 12 years, as it allows a girl's immune system to be activated before she is likely to encounter HPV.
The other aspects, which cannot be ignored, are delayed sex, personal hygiene and use of condoms.
Delayed sex can help in reducing or avoiding HPV. It also helps to limit your number of sexual partners, and to avoid having sex with someone, who has had many other sexual partners.
Personal hygiene is an important factor that every woman needs to take utmost care of, especially women who are into a profession where they may have multiple sex partners, they need to stay clean and healthy all the time to reduce the chances of cervical cancer.
Condoms, when used correctly, can lower the HPV infection rate by about 70 per cent. The use of condoms can't give complete protection because condoms do not cover every possible HPV-infected area of the body, such as the skin of the genital or the anal area.
Preventive tests
There are three important tests recommended by the doctors — Pap smear test, HVP test and colposcopy test.
In Pap smear test, cells are collected from the surface of the cervix and checked on a slide. This test is available in most hospitals and clinics. Its cost varies from Rs 250 to Rs 500.
In HPV test, doctors take DNA cells by swabbing the cervix. It is ideal for the detection of cervical cancer. It is slightly more accurate than the Pap smear test. This test is available in all major hospitals and costs around Rs 1,500.
In colposcopy test, the image of the cervic is enlarged and the cells can be seen clearly. It is available at all major hospitals in India.
Treatment
The three main treatments available today are surgery, radiotherapy and chemotherapy. In cases of surgery, lymph nodes, uterus and, at times, some parts of the vagina are removed. After this surgery, chances of a woman conceiving later in life are nil.
Medical researchers state a few do's and don'ts for the patients of cervical cancer. It is not advisable to have sex at an early age, having multiple sexual partners, multiple pregnancies, using birth control pills for five or more than five years. It is also suggested not to consume any form of tobacco.
Every woman should undergo an yearly Pap smear test after she turns 35. Parents should opt for vaccination against HPV for every girl aged nine to 11 years. All of us underline the importance of women's health as the cornerstone of a healthy family.
Women in India still don't have the right information about the disease. It is important to spread awareness and have the right knowledge about it. In Western countries, the cases of cervical cancer have come down due to awareness campaigns about the disease. Also, vaccines and tests are available in the West, which check or detect the cancer at an early age. If adopting these measures can bring down the number of cervical cancer cases then each one of us should also adopt these so as to save valuable lives.
The writer is senior oncosurgeon at Dharamshila Cancer Hospital and Research Centre, New Delhi
Checks and balances
Unhygienic practices and multiple-sexual partners are the most common cause behind cervical cancer. A recent survey states that nearly 12 per cent of women, who use sanitary napkins, are at a lesser risk of this disease than the women who don't. Unhygienic sanitary practices can lead to infections in the urinary tract, resulting in cervical cancer. The countrywide survey, conducted by AC Nielson and NGO Plan India, also showed that the reproductive tract infection (RTI) incidence was 70 per cent more common among the women with unhygienic sanitary practices. Sanitary napkins in rural areas are hardly used and women are totally unaware of the hygiene practices, which increase the rate of cervical cancers and RTIs. The biggest barrier in the adoption of quality sanitary napkins in India is that nearly 70 per cent of women and their families cannot afford sanitary napkins. The study stated that more than 88 per cent of women resort to shocking alternatives such as cloth, ashes and husk sand during menstruation, thereby causing severe reproductive health problems. The study also revealed the dismal state of feminine hygiene in India. Apart from smoking and papilloma virus, dietary factors, multiple pregnancies, hormonal contraception, family history of cervical cancer, HIV infection, and taking hormonal drugs can also lead to cervical cancer. India has one-fourth of the world's burden of cancer of the cervix with nearly 132,000 women being diagnosed with it annually.
Cervical cancer policy in India
The Policy and Programme for Cancer Control and Prevention India has a National Cancer Control Programme (NCCP), which was established in 1975-76. It was revised a decade later. There are five schemes under this programme, namely, the recognition of new regional cancer centres (RCCs), the improvement of existing RCCs, development of oncology wings in government medical colleges and hospitals, the running of the district cancer control programme, and the establishment of a decentralised NGO scheme, under which NGOs are to be provided with grants for conducting IEC activities (National Cancer Control Programme). Despite this, however, there is a substantial shortage of cancer treatment facilities in the country.