Age with grace
Youth is a transitory phase. Most of us, however, want to hold it forever by using anti-ageing products, or even opting for various cosmetic surgeries. But one must be aware of all the pros and cons before going under the knife
Dr Vikas Sharma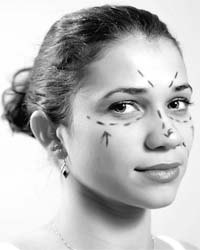 THE realisation about an ageing skin on an average starts at around 30-35 years, and then it grows by leaps and bounds. While the appearance of fine lines, deepening of under-eye and naso-labial folds and loosening of skin starts gradually in some people, in others, it is much more rapid. As nobody likes to lose their youth, some people tend to press the panic button quite early on and start using anti-ageing products. They even opt for various cosmetic procedures, without even knowing much about the effects of the particular procedure.
Many get impressed by various advertisers' claims about these products. It is important to get complete information about these products and procedures from experts. One must also be aware of one's skin type so that there are realistic expectations and adverse reactions can be avoided.
The time when the skin looks best is between 20 and 35 years, after which intrinsic and extrinsic factors start affecting it. But if one is aware of these factors, one can take precautions and maintain healthy skin even after the golden period of 20 to 35 is over.
The skin is particularly vulnerable to the ageing effects of a number of environmental insults, especially ultraviolet (UV) radiation. In women, there are additional factors like hormonal changes during pregnancy, lactation and menopause. Stress, smoking, alcohol, lack of balanced diet and sedentary lifestyle, increasing exposure to electromagnetic radiations from computers, mobile phones and artificial light are some of the extrinsic factors, which contribute to the fast decline of the skin tone and alteration of collagen in skin.
There have been increasing efforts by scientists, dermatologists, dermato-laser surgeons to disengage the role of these intertwined and contemporary processes and do research on various molecules with anti-ageing properties.
Ageing is a complex process, which has been defined as the accumulation of molecular damage over time. Intrinsic factors that may be under genetic control include skin colour, antioxidant mechanisms to prevent free-radical damage, telomere shortening and mutations in the mitochondrial genome, hormone systems and the absolute length of the continuous cell cycle.
Clearly, not all age-related changes are due to genetic factors alone. For example, both excess calories and lack of micronutrients may accelerate the physical changes associated with ageing.
The ageing of most of the bodily organs has, however reluctantly, to be accepted, but even then, ageing of the facial skin appears to be a matter of widespread concern. More than 90 per cent of age-associated cosmetic problems are caused by UV radiation on exposed skin, which damages telomeres and generates free radicals. These UV-related DNA mutations result in specific signs of photo-ageing, such as wrinkles, increased elastin and collagen damage. The dermis diminishes in bulk, and in absolute terms, the collagen per unit area of unexposed skin decreases with age.
The collagen bundles are well-organised during the younger years but with ageing, these bundles become fragmented and disorientated and elastin fibres get progressively reduced.
In the later years, the whole epidermis becomes thinner with age and the cells become less evenly aligned on the basement membrane and less regular in size, shape and staining properties. The cell turnover rate is halved from 30 years onwards.
The permeability of the skin also changes with age. Although foreign substances enter aged skin more easily as compared to young skin, these are removed more slowly into the circulation because of the changes in the dermal matrix and reduction in the vasculature.
The most obvious age-related changes in skin are pigmentation irregularities. Yellow or brown macules, known as 'liver spots' or 'age spots' (lentigos), develop at the back of the hands and exposed parts of the face in more than 50 per cent of persons over 40. These consist of a localised proliferation of melanocytes at the dermal-epidermal junction.
Some may consider these ageing changes to be abnormal and many with financial resources have become obsessed with the pursuit of acquiring an eternally youthful appearance. A major reason for this is that various pharmaceutical and cosmetic industries have invested heavily in the promotion of the concept that "young is beautiful". A great deal of money is being, and will continue to be, devoted to the study of compounds that may arrest or reverse the visible effects of ageing.
Medical research has led to the discovery of various new anti-ageing molecules, especially many new and latest serums. And with the introduction of nano-technology, more powerful anti-ageing molecules that stimulate the hydration of the skin, can be produced. These restore the barrier function and thus the permeability of skin, cell cohesion, cycling pattern and anchorage. Newer molecules are being tested and a lot of research is also being done on Indian herbs.
Once one starts noticing age-related changes, one needs to adapt quickly and make required changes in diet and lifestyle, better management of stress, and do regular exercise to slow or delay the inevitable. One must be aware that ageing is a natural and inevitable process and medical advice should only be sought when skin changes are particularly troublesome or severe. One must try to control excessive exposure to extrinsic factors and age gracefully.
The writer is chief dermatologist and dermato-laser surgeon, National Skin Hospital, Panchkula
Pros of skin surgery
Improved self-image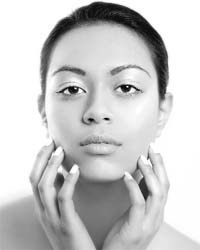 Removal of scars, bumps or other symptoms of acne. For an acute sufferer of acne, it can be a major confidence-shattering factor; in many cases, it can become a devastating condition that leaves the sufferer with deep scars, red patches and ultra-sensitive skin. Micro-dermabrasion, laser therapy and other skin surgeries can remove some of these problems, leaving the skin smoother, more even in colour and less sensitive. For people in the glamour industry, wrinkles, creases or discoloration can sound a death-knell for their career. Models, actresses and others in the public eye have to maintain a certain level of youth and beauty, and, therefore, are more likely to opt for some cosmetic procedure. But by no means, they are the only ones who do so, as many more common people, too, opt for various cosmetic procedures. However, anything a person can do to make himself or herself feel better about their looks should be an individual choice.
Cons of skin surgery
Expenses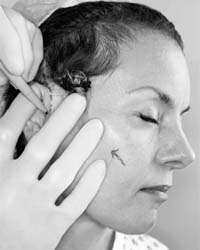 In many cases, skin laser surgeries are deemed to be cosmetic and elective procedures and will not be covered by an insurance policy. If this is the case, the patient must factor in not only the cost of the procedure itself, but also the cost of the consultation and follow-up visits, the medicines and the time he/she will be expected to take off from work. In some cases, these can be outpatient procedures, but in others one can expect to be out of commission for at least a week or much more.
Over-reaching expectations
Sometimes a person tends to imagine a complete overhaul in his/her image and feels that the cosmetic procedure will make him or her look like their favourite actor/actress or what they have visualised. This kind of patient will always feel dissatisfied after the procedure. It is very important to talk to your surgeon beforehand to know the minimum or the maximum that can be gained from the cosmetic procedure being followed.
Regardless of your situation, in the end, the person you see in the mirror each morning is you. So just do not go by the advertisements claiming a complete overhaul of your image. If you are considering some kind of cosmetic procedure, make sure you do it with an open mind, be aware of realistic expectations, complications, expenses and the downtime.
Skinsurance
Every skin procedure, surgery and laser process from the most minor to the major treatment carries some type of risk. Patients may misunderstand or worse, disregard doctor's instructions and complicate or halt their recovery time. Improper wound care or poor hygiene can lead to infections that can possibly be even life-threatening. Undertaking too many surgeries in too short a time can also cause the body to react to anaesthesia. Allergies can develop. Circumstances can change, leaving a patient in the middle of multiple-step procedure that cannot be completed. Because of unknown factors, it is important to think very carefully and follow guidelines strictly about any skin procedure, laser and surgery, especially when it is a cosmetic in nature.