| | | |
| --- | --- | --- |
| | OPED — HEALTH | |
Depression is a silent epidemic against which there is no immunisation. There is no definite cause for this disorder. It can affect anyone, at any time. However, it is an illness that can be treated
Hope beyond DEAD END
Dr Samir Parikh


Thinkstockphotos/ Getty images
It is normal for almost all of us, at some point in our life, to feel sad. People often use the word 'depression' to describe this transitory feeling of gloom that may take over from time to time. There is, however, a difference between these feelings of sadness and a serious, if not life threatening, clinical/psychiatric condition of depression. Depression affects us not just at the level of our emotions, but impacts our thoughts and actions as well. It affects our ability to eat, sleep, work, think and relate. It shatters our self-esteem and mundane everyday tasks appear gargantuan. Feelings of helplessness, hopelessness, worthlessness and guilt take over. Patients with depression are no longer able to think, concentrate or make decisions for themselves. Recurrent thoughts of death and suicide are not uncommon.
Facts about depression


Myths and facts
Depression is the same as grief: We all experience grief. It is a normal reaction to an abnormal event. Depression, however, is an abnormal and pathological reaction, irrespective of the situation at hand.

It is an extreme and sustained form of sadness: Depression involves not just the subjective feeling of sadness, but also affects an individual's thoughts, actions, and even their biological drives.

Only the weak suffer from it: Neurotransmitter imbalances, genetic, environmental, socio-cultural and personality factors all contribute to the causation of depression. Depression is a complex medical condition, one that is not a matter of choice. It is not the fault of the patient, and neither is it a sign of personal weakness.

Depression can be willed away by thinking happy thoughts: Depression is an illness, and like any other illness, it cannot be cured simply by willpower or positive thinking. Depression does not go away on its own.

This disorder is a rare condition: Depression is an extremely common condition affecting millions of people worldwide. By 2020, it is expected to be the second leading cause of death and disability, after cardiovascular disease. The annual cost of depression on the US economy alone is about $ 30 billion.

Depression is not a life-threatening condition: Suicide is the eighth leading cause of death and depressive disorders account for 80 per cent of all suicide attempts.

Depression is caused by a major stress or traumatic childhood events: Stressful life events have been often found to precede depressive episodes. However, they cannot explain each case of depression. Depression can inflict even the most cheerful, successful and satisfied individuals.

Anti-depressant medicines are addictive: Psychopharmacological treatment has come a long way in the treatment of depression. Many different classes of drugs are now available, suited to the requirements of different individuals. These drugs are safe, their side effects are now negligible. The treatment is time-bound and these drugs are not habit-forming in any way.

Popping a pill alone can cure depression: Anti-depressants alone are not sufficient for the treatment of depression. Psychological therapy, for the purpose of correcting dysfunctional thought patterns and coping abilities are also essential in treatment, as well as relapse prevention. While mediceines can provide us with the ability to lead a normal life, they cannot live it for us.

Depression is a normal part of ageing: Depression is a common concern among the elderly. A sense of meaninglessness/insignificance after retirement, social isolation, physical ailments and dependency may perpetuate these feelings. However, it is possible for the elderly to find purpose, fulfilment and happiness. And while ageing is a transitional phase that poses its own challenges, depression is still not a normal response, and therefore must be treated.

Only old people suffer from depression: The problem of childhood and teenage depression has always existed, but the incidence of depression has started to rise in the teenage population. Depression in adolescence may present itself a little differently, with increased irritability, anger and mood fluctuations. Recent data suggests that the incidence of depression may be on the rise among people younger than 20 years. This may be related to the increased use of alcohol and drugs of abuse in this age group.

Depression only affects women: While it is true that the incidence of depression is twice as prevalent in women, more than one in every 100 men also suffers from depression. The reported prevalence of depression in men is also lower due to the gender stereotypical norms and expectations regarding the expression of emotions. In fact, recent data suggests that the suicide mortality rate is higher among men as compared to women.

Talking about depression only makes it worse: It is a common misconception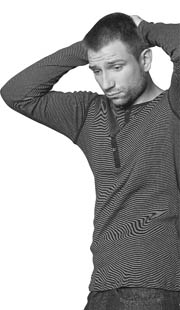 that depression happens because one is too emotionally expressive, and instead one must have the strength and willpower to suffer in silence rather than be dramatic or attention seeking about it. However, ventilating one's thoughts and feelings provides a sense of catharsis, an integral part of depression treatment. The disorder brings with it feelings of loneliness and hopelessness. These feelings can be mitigated by sharing with a loved one. Talking about depression can also help, as family and friends recognise symptoms and help in seeking medical attention for it.
Depression is not a sign of personal weakness or the patient's fault. Just like diabetes and hypothyroidism, it cannot be willed away. It is an illness, which requires medical treatment just as any other.
Depression is common. In fact, it is so common that it has often been referred to as the "common cold of mental illness".
A major depressive disorder is not a benign disorder. It tends to be chronic, and patients tend to relapse.
Depression does not discriminate between the rich and the poor, or the famous and the unknown. Winston Churchill, Princess Diana, and even comedians like Jim Carrey and Drew Carey, have battled with depression at some point in their lives.
Causes
There is no definite cause for depression. Instead, it is attributed to the interaction of various biological, genetic, environmental and psychological factors.
Biological and genetic: Our brain utilises many chemical messengers called neurotransmitters to carry signals from one part of the brain to the other. An imbalance - either too much or too little - of some of these chemicals can lead to depression. The neurotransmitters implicated in depression are norepinephrine, serotonin and dopamine.
Many research studies have documented the heritability of depression. In fact, among identical twins, if one twin has depression, the likelihood of the other having a mood disorder is about 70-90 per cent.
Life events and environmental stress: It has long been observed that stressful life events often precede the onset of depression. The disorder has been related to the experience of events beyond our control. The loss of a parent before the age of 11, the loss of a spouse and unemployment have been found to be the most significant risk factors when we talk of mood disorders. Alcohol and substance abuse have also been associated with depression.
Psychological/Personality factors: Early life relationships, family interaction patterns, communication styles, coping and problem-solving abilities and thought processes have all been linked to depression. People who suffer from depression often have a distorted perception of their experiences. The distortion in their thought process causes them to have a negative view of themselves. At the same time, they perceive others and the environment around them to be hostile and demanding. They tend to become pessimistic and view their future to be hopeless.
Treatment
While an untreated depressive episode lasts about six to 13 months, most treated episodes last about three months. The treatment of depression may involve a combination of medicines as well as individual and group psychotherapies. While patients and clinicians may choose one over the other, the ideal approach usually involves a judicious mix of both.
Pharmacological therapy: Since it is now widely recognised that depression is caused due to the imbalance of certain neurotransmitters in our brain, specific medications have been developed to correct this imbalance. Over the years, the efficacy of these anti-depressants has increased, and the side-effects are now negligible. Although most people are still apprehensive about taking these medicines, what must be understood is that in cases of moderate to severe depression, particularly, treatment without medicines is next to impossible.
Psychological therapy: Along with medicines, many forms of psychotherapy have also been found to be effective in the management of depression. These therapies focus on correcting maladaptive behaviours and thought processes, working with family interaction patterns and improving coping and problem-solving abilities. Once the severely debilitating symptoms of depression have been eased, therapy helps patients understand their experiences better, regain the sense of control over their lives, and subsequently reduce the likelihood of a relapse.
What you can do
Social support is a key factor in the recovery of a depressed patient. It is, therefore, important to 'be there' for the patient, and to listen to and understand their thoughts and feelings. We should never negate the experience or the suffering of the other person. Living with a person suffering from any mental illness can often be a challenging and frustrating experience. Understand that the patient is not behaving in a certain way out of choice, and just like any medical illness, they are unable to "snap out of it".
Besides feeling alone and misunderstood, we must realise that patients due the very nature of the disease, experience a lack of energy, motivation and a sense of helplessness. As a caregiver/well-wisher, the best one can do is to identify a mental health facility and encourage the patient to visit the clinician. We now have data to suggest that 80 per cent depressed patients, who receive medical treatment, benefit from it. Depression is a silent epidemic against which there is no immunisation. It can affect anyone, at any time. However, it is an illness that can be treated, and no one deserves to be deprived of a happier and healthier life because of it.
The writer is Chief Psychiatrist, Department of Mental and Behavioural Sciences, Max Healthcare, New Delhi