Heli-taxi services fail to take off in state
Mandi, February 14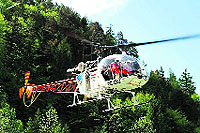 The much-hyped heli-taxi services aimed at roping in high-end tourists from across the globe, have failed to take off in the state as the Department of Tourism and Civil Aviation (DTCA) has failed to come out with "packaged heli-tours with affordable tariff charges for the tourists in each tourist circuit in the state".
School gets national awards for vocational training
Hamirpur, February 14
Government Senior Secondary School (GSSS), Galod, has achieved a distinction of winning four national awards for vocational training.
Teenaged inventor of breathing apparatus
Mandi, February 14
Ever heard of a social technology entrepreneur? Meet this new-age entrepreneur in this temple town. He is 19-year-old Sushant Patnaik from Orissa, an inventor of a breathing sensor apparatus which he invented at the age of 17.