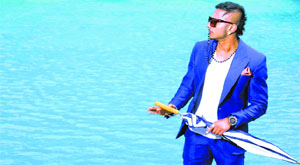 Desi beats, Angreji ishtyle
An interview lined up since three months, a promise made and kept in good spirit by Honey Singh brought him to Chandigarh a day before he was actually supposed to arrive! We met him over a cup of coffee to know the hot and cold issues hovering around him, along with his busy (really busy) schedule.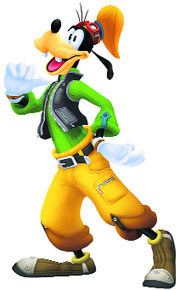 Goofy is 80!
Goofy, the famous cartoon character created by Walt Disney Productions in 1932, made its first appearance on May 25 in Mickey's Revue, a short movie that features Mickey Mouse, Minnie Mouse, Horace Horse collar and Clarabelle Cow. Goofy, a tall dog that wears a turtle neck and vest, with pants, shoes, white gloves, and a hat originally designed as a rumpled fedora, is the closest friend of Mickey Mouse and Donald Duck. And this year, he turns eighty! We wonder what memories people have of Goofy! Says Akash Aggarwal, a young entrepreneur, "I remember in my childhood days when I used to see Mickey and friends, I adored Goofy. I used to be addicted to this cartoon series."
A coach to success
She is a life coach, not merely a motivational speaker. And this is the qualification she has earned not through degrees, but by going through each ordeal of life. "Life coach is a mentor, counsellor and a teacher who tells you how to achieve your goals in life. It is a term more prevalent in the West," says life coach Shivani Singh, who defines success as living life the way you want to and achieving what you want to, without any compromises and constraints.
star track
Song of freedom...
Shamir Tandon has come up with the first ever anti-piracy song. The multi-singer song, a one-of-a-kind initiative, is conceived and composed by noted composer Shamir Tandon, who has given music to famous soundtracks like national award winning Page 3, Corporate amongst others and who has over 150 advertising jingles to his credit.

n Playing the Casanova...
n Emraan wants a bigger Dhan Te Nan
n Shahid's Wanted by Prabhu Deva!
n Loss and gain
n Pairing up for IIFA
n Will Smith's 'large' concern
n Smoking Jane
n Ethnic camouflage
n Pooja comes to Ash's rescue
n Proud moments
n Tangy summer
itsy bitsy
Going red in the face
In Balika Vadhu, Dadisa (Surekha Sikri) wants Anandi (Pratyusha Banerjee) to hook up with Shiv (Siddharth Shukla) so when he comes for dinner, she will praise her so much that it will embarrass Anandi. While Jagya (Shashank Vyas) will be shown living in self-pity and make his life miserable with Gauri (Anjum Farooki).

n Clearing the air
new releases
Arjun: The Warrior Prince
Producer: UTV Motion Pictures
Director: Arnab Chaudhari
UTV Motion Pictures Production's Arjun: The Warrior Prince is the new addition to the summer festival of animation extravaganzas. Based on the mythological character Arjun from Mahabharata, the story follows the journey of nine-year-old Arjun and his transformation into a famous warrior.