| | | |
| --- | --- | --- |
| | OPED — HEALTH | |
Young under brain attack
The incidence of brain stroke in the young is significantly higher in India than in developed countries. This adds to the social burden as young patients need special attention in diagnostic, therapeutic, and preventive care
Dr Puneet Aggarwal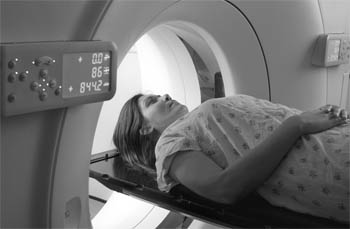 Thinkstockphotos/Getty Images
Globally, stroke is the third common cause of mortality and the fourth leading cause of disease burden. It makes an important contribution to morbidity, mortality, and disability in developed as well as developing countries.
Rajiv (35) is one among those million young professionals, who belong to the work force of multinational companies. One morning, when he woke up he was feeling restless and confused. His speech was slurred and his face and arms felt very weak. His wife immediately took him to the hospital. He was diagnosed with symptoms and signs of acute stroke and immediate treatment saved his brain.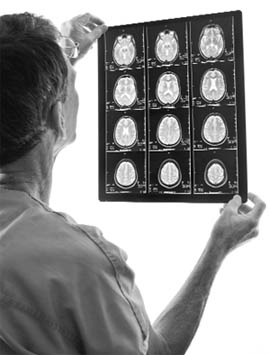 A brain-attack is a medical emergency. Prompt treatment is crucial. Early action can minimise brain damage and potential complications
Brain attack (stroke) occurs when blood vessels supplying blood to a specific part of the brain suddenly become blocked by a clot or get ruptured. In order to function well, brain cells must have a continuous supply of oxygen and other nutrients from the blood.
To meet this demand of the millions of cells of the brain, blood is pumped continuously from the heart to the brain via several blood vessels. When this continuous blood supply is disrupted, brain cells begin to die and a brain attack occurs.
WHO defined stroke as "rapidly developed clinical signs of focal disturbance of cerebral function, lasting more than 24 hours or leading to death, with no apparent cause other than vascular origin."
Causes
The disturbance of cerebral function is caused by three morphological abnormalities, i.e. stenosis (abnormal narrowing of a blood vessel), occlusion (closure or blockage of a blodd vessel) or rupture of the arteries. Dysfunction of the brain (neurological deficit) manifests itself by various neurological signs and symptoms that are related to the extent and site of the area involved and to the underlying causes. These causes include coma, hemiplegia (total paralysis of the arm, leg trunk), paraplegia, monoplegia, multiple paralysis, speech disturbances-cranial nerve paresis, nerve paresis sensory impairment, etc. Hemiplegia constitutes the main somato-neurological disorder in about 90 per cent of the patients.


Signs of attack
It is important that everyone should familiarise themselves with the following important RESCUE signs of brain attack.

Reduced power or paralysis of one side (weakness of face/arm/leg).


Eye problem (loss of vision in one or both eyes).


Speech problem (difficulty in speaking).


Confusion (difficulty in understanding).


Unsteadiness (loss of balance or vertigo).


Excruciating headache (worst headache of life).
Whenever these symptoms or signs present, rush to nearby hospital and consult neurologist for possible brain attack. It is best to visit a doctor within six hours, which is also called 'Golden period' of brain attack after that permanent damage occurs in brain nerves.
Therefore, there is one pneumonic used FAST

Facial weakness


Arm or leg weakness


Speech problem


Time (Act fast to save your brain, therefore it is called — Time is brain)
Usually the best possible treatment is given to the people who come to doctors within six hours. The patient is given an injection to dissolve the clot this is known as Recombinant Tissue plasminogen activator (rTPA), which act wonders in many patients with complete recovery of paralysis.
As many as 65-75 per cent patients get significantly better after this injection in within next three months' time. Six-hour window period is a golden period for treatment. However, only less than one percent of patients received medical aid in this period.
As many as 95 per cent of people develop stiffness and deformities in their limbs after brain attack, known as post-stroke spasticity. Usually, patient develops this after one month and then it keeps on increasing. Then in a period of three months' patient develops a full-blown spasticity.
Treatment of post-stroke spasticity (PSS)
There are a large variety of treatment options, including physical and occupational therapy, electromagnetic stimulation, casting, and pharmacotherapy (systemic and focal). These drugs produce generalised muscle weakness, potentially reducing muscle tone and sedation associated with these agents is a limiting factor for the use of these drugs.
Because of the limitations of other pharmacologic agents, treatment policies have changed towards increasing use of intramuscular botulinum toxin, which currently is considered the treatment option of choice for upper limb focal spasticity, based on the strong evidence base.
Botulinum toxin (botox), being one of the most potent biological toxins, acts by blocking neuromuscular transmission via inhibiting acetylcholine release. Currently, focal spasticity is being treated successfully with botox by injecting in the spastic muscles. Two antigenically distinct serotypes of botox are available in the market as type A and B.
The PSS-related disability, such as poor hand function, involves both spasticity and weakness and needs to be addressed using a combination approach. Treatment with botulinum toxin in arm muscles reduces excessive flexion and associated pain, spasms, or postures that interfere with patients' self-care; however, in contrast to other spasticity agents, botulinum toxin does not induce muscle weakness.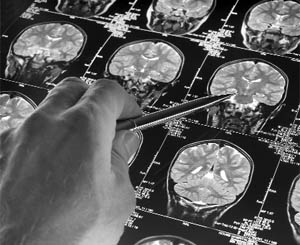 Cerebral thrombosis is the most frequent form of stroke encountered in clinical studies, followed by haemorrhage. Subarachnoid haemorrhage and cerebral embolism come next as regards both morbidity and mortality. Although the prevalence of stroke appears to be comparatively less in India than in developed countries, it is likely to increase proportionally with the increase in life expectancy.
Annually, 15 million people worldwide have a brain attack (stroke). Five million die and another five million are left permanently disabled with complications. As many as 33 to 42 per cent of patients still require assistance for daily living activities three to six years' post-stroke, and 36 per cent of patients remain disabled after five years.
According to recent studies, one third of the stroke patients are under the age of 65. The proportion of stroke in the young is significantly more in India than in developed countries. Some of the more important causes for this are likely to be rheumatic heart disease, ischaemic strokes in peripartum period and arteriopathies as a sequelae of CNS infections like bacterial and tuberculosis, meningitis and meningitis vascular syphilis.
Stroke in young has special significance in developing countries. This is so because some etiologies like cardio-embolic infections are more common in these nations than in the developed countries, and the affection of economically productive group adds further to the overall disease burden. 
In recent years, there has been increasing economic and demographic development in developing countries resulting in a shift from diseases caused by poverty toward chronic, non-communicable, lifestyle-related diseases. This health issue in the younger age group adds to the social burden, and these patients merit special attention in diagnostic, therapeutic, and preventive care. It leaves the patients with residual disabilities like physical dependence, cognitive decline, depression, and seizures. 
Cerebral venous thrombosis and rheumatic heart disease are the leading causes of stroke in the young in India. Tubercular meningitis leading to arthritis or autoimmune angiitis are also important risk factors for stroke in young.
One third of the treatment cost of stroke attributable to rehabilitative care, the economic implications of chronic post-stroke disability may be considerable. Stroke is a chronic disease that should be managed on a continual basis in order to sustain functional gains and address new problems that may arise. As many as 95 per cent of people develop stiffness in their limbs, known as post-stroke spasticity.
Poorly managed spasticity can be responsible for muscle shortening and the development of tendon and soft tissue contracture. Once present, these are often very difficult to modify, with long-lasting major functional implications. This is one reason why we need to follow-up with the neurologist for the treatment of post-stroke complications because it can further impair the quality of life of the individual.
Prevention of stroke
A brain-attack is a medical emergency. Prompt treatment is crucial. Early action can minimise brain damage and potential complications.
The good news is that strokes can be treated and prevented, and fewer people now die of stroke than was the case even 15 years ago. Better control of major risk factors for stroke — high blood pressure, smoking and high cholesterol — are likely responsible for the decline.
To check high blood pressure or hypertension, one must maintain proper weight. Eat right, cut down on salt and eat fruits and vegetables to increase potassium in your diet. Exercise more. Use the stairs instead of the lift. The doctor may prescribe medicines that help lower blood pressure. Controlling blood pressure will also help in avoiding heart disease, diabetes, and kidney failure.
Hypertension is common among diabetics and accounts for much of their increased stroke risk. Treating diabetes can delay the onset of complications that increase the risk of stroke.
Cigarette smoking: Nicotine that is present in the cigarettes travels to brain within 8 seconds of the first inhalation. It makes blood thicker and increases the possibility of getting hit by a severe brain attack (stroke). The doctor can recommend programmes and medications that may help you quit smoking.
Heart disease: The doctor will treat it and may also prescribe medication, such as aspirin, to help prevent the formation of clots. He may recommend surgery to clean out a clogged neck artery if you match a particular risk profile.
Read the early signs of deteriorating health, stroke strikes fast, make the appropriate lifestyle changes and avoid smoking for a better and healthy life.
The writer is Senior Consultant, Neurology, Max Healthcare, New Delhi