Romanticising a notion

Art follows life or is it the other way round? The debate goes on…it's time we bring substantial changes in both...
Filmy take
Boy woos the girl across the boundaries, across continents...till she gives in. They fight all resistance till they are married and live happily ever after…


A still from Ishaqzaade
Up for a cause
If savagery were to seek refuge, it would rush to the nearest brothel; but when poverty struggles to eke out a living, it sells every paradigm of morality. Such is the story of 11-year-old girl Kiku, who was bartered for money and shoved into the ever-growing sex trade. While talking about his upcoming movie Oass, producer Raj Rahi, waxes eloquent on child trafficking, "This is a true story and we all know that truth is stranger than fiction. However, in this case, it's brutal."
Playing the patron

India significantly features in his list of tours, while Chandigarh quite frequently. The 2004 performance at Silk Lounge, last year's visit for his album, Immortal Nusrat and this year to fast track the career of Zora. Nevertheless, the Birmingham based music producer, only lately had his first stint with Indian theatres with the Punjabi flick Tu Mera 22, Mai Tera 22.

Dynamic duo: Zora and Dr. Zeus Photo: S. Chandan

Fashion Funda
Layer with care
She is one of those few designers who are popular not just for her designs, also for her spirit. Charu Parashar has always worked for the revival of traditional Indian crafts. She began her journey in the fashion industry by popularising block print and continues to work in the same direction. Here, she gives tips on fashion and shares her opinion on the best dressed person in the glamour industry.
stress buster
Just keep going
With January coming to a close, we feel that most of us have things under control for the moment. Self motivation and self discipline are high on our list of priorities and we are well on the way to a more satisfactory life. Once we are on the road to a newer and stress free designed lifestyle it is very important that we keep the momentum going. In order to do so, we must follow these:
Master Chef
Smart cookie
Ordinary cookies now spiced up with the healthy oats. It's full of crunchiness and so easy to make!
Serious about comedy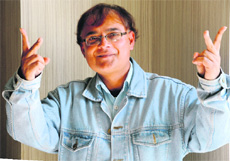 Here comes another comedy…yes, in Punjabi, and in Hindi. Production No 1 is the tentative title of the film that Ravinder Prashar is helming. A situational comedy, inspired from Ben Jonson's comedy of humour, it aims to give a new dimension to Punjabi cinema. Its producer-director-music composer, Ravinder Prashar held auditions for the same on Sunday, in Chandigarh and has not gone disappointed.

TALENT HUNT: Ravinder Prashar
Silk route
Silk Mark Expo-2013 brings the finest of the silk to Chandigarh. Silk is loved the world over by all civilisations from time immemorial for its beauty, elegance and exquisiteness.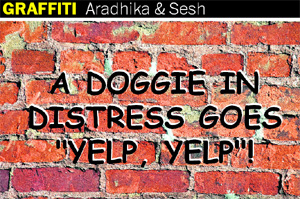 STAR TRACK
Age is just a number: Jennifer
Number game: Jennifer Lopez
Better late than never
Taking it easy
Is Bieber's new song for Selena Gomez?
The flip side
Chatter box
Comedy connection