personal finance
Analyse your insurance needs
It's not enough just to buy insurance. There are many types of policies and it's just as important to make sure you've chosen the right one, especially because buying insurance is a long-term decision
Deepak Mittal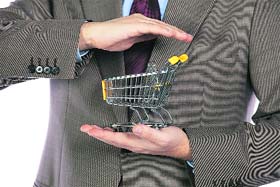 Since Edelweiss Tokio Life Insurance began operations, I have been trying to understand customers' needs and the ways in which we can fill them. I have met many insurance buyers over the course of the last year. The results have been an eye-opener. Here are some examples:
Customer A has a 17-year-old daughter. A year ago, he bought an education plan. Customer B is a 26-year-old IT professional, new to his job. He bought a ULIP plan that requires him to invest about 30%of his monthly salary. Customer C is 48-year-old doctor with an annual income of over Rs 50 lakh and a net worth of Rs 10 crore. He has bought a savings plan. It is clear these are not the optimal insurance decisions for these people, but what exactly is the problem?
The fact is that neither the buyer nor the financial advisor who sold these plans analyzed the needs of the customer.
Insurance is one of the most important tools for anyone trying to secure the future for themselves and their family. But it is not enough just to buy insurance. There are many types of policies and it's just as important to make sure you have chosen the right one, especially because buying insurance is a long-term decision. The wrong policy might conflict with your financial goals and be a hindrance to your financial planning.
Your insurance needs are defined by the circumstances of your life: how old you are, whether you have children, and any other responsibilities or goals that you may have. Typically, insurance needs fall under one of six categories: Protection, wealth accumulation, wealth enhancement, education funding, living with impaired health and retirement planning. Different needs take priority for different people or for the same person at different stages of his or her life.
Take the examples above. Education plans are typically long-term, with premiums paid over ten years or more. They work best if bought when a child is very young, giving a parent several years to plan and fund a professional course when their child is old enough.
Similarly, Customer B is new to his job, unmarried, and living with his parents. He has many years ahead of him, in which he may want to marry, start a family, and buy a house. He may not always be able to spend so much of his income on insurance. If the policy lapses, it will prove expensive.
Customer C, on the other hand, has a comfortable income and a sizeable net worth. He can afford to be aggressive with his savings habits and should be looking at a wealth enhancement option which will give him better return than a savings plan.
So what kind of an insurance plan should be you looking at? To decide that it is important to analyze your needs. Here is an easy guide.
Income replacement/protection
If your most important goal is to securing your family's wellbeing even if you are not there anymore, what you need is a protection plan. This will ensure that your family is financially secure even if you're not around to provide for them. No amount of money can make up for losing a loved one, but a good insurance plan will ensure that a grieving family doesn't need to cope with financial strain. Protection plans have no savings element and are cost-effective as they provide only life cover and no returns.
Wealth accumulation
A number of people want to save up money for a specific goal. It could be buying a house, staring a business or children's marriages. To make sure that you can achieve these goals when the time comes, you need to start planning and saving for them today.
Savings plans let you save small amounts of money over an extended period of time, so that when the time comes for a major expenditure, you're prepared to meet it.
Wealth enhancement
In a world of rising prices, it is not enough just to save. High inflation means that the real value of what you can buy with your savings decreases with the passage of time. If you have a large sum of money that you want to invest, a wealth enhancement plan will ensure that your savings grow.
Wealth enhancement plans are best for people who have a reasonable amount of money that they can afford to set aside.
Education funding
A good education costs money today and will cost more money tomorrow, but it is vital to give a child a strong foundation on which to build his or her future. To ensure that financial considerations do not prevent their children from attending the best colleges possible and fulfilling their dreams, parents must start planning while the children are still young. Often, a premium waiver is a feature of education plans, ensuring that premiums are waived and the future benefit is protected in the event of the premature death of the child's parent or guardian. Education plans are a great opportunity for parents to save for their children.
Retirement planning
Everyone looks forward to the day they can finally go on that world tour or spend more time with the family. You might not be going to work after you retire, but that does not mean that, with careful planning, you can't have a regular income that is more than sufficient to maintain your lifestyle.
The author is CEO of Edelweiss Tokio Life Insurance. The views expressed in this article are his own