Summer scorchers
The big boys of fashion came up with their verdicts for the spring and summer of 2013 way back in October; just when we were gearing up for winters and weddings. Whether the orange was the new black or the black is back, is a hazy memory now. Maybe someone can recollect that Marc Jacobs was seeing all squares for the coming season and for Louis Vuitton range. Straight from the ramp, big, bold, black and white checks are the big news this season. Bringing you brand new updates for a fresh summer wardrobe, from people whose opinions matter.


Check out: Louis Vuitton's Spring Summer 2013 collection

The power of two
Even though they received business acumen in legacy from their father, running the giant MBD group was by no means an easy task, but sisters, Monica and Sonica Malhotra, have held their own and succeeded. Their latest venture is in the hospitality industry with Radisson Blu after having already been successful with one such venture in Noida. Such is their expertise that in less than two years the hotel received 'Asia's Best Performing Franchised Hotel of the year for 2011'! An MBA in finance and a PLD (Programme in Leadership Development) from the Harvard Business School, Sonica encourages an open-minded work culture devoid of traditional hierarchies.

SIBLING REVELRY: (L-R) Sonica and Monica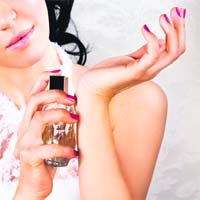 Bottled up aroma
It is summer and time for fragrances – deodorants and perfumes are sure coming out of the cupboards! With a host of fragrances available - from macho to feminine, from sharp and strong to subtle, from sophisticated to fruity or spicy – there is also no dearth of top brands as well as interesting perfume bottles to lure you! Skull-shaped Police brand perfumes will surprise you and so will the leather bottles of another brand. Azzaro's microphone-shaped bottle would definitely catch your attention, apart from its appealing fragrance.
It's show time!
Vanity Fair brings its spring/summer show to the city. The exhibition will display Indo-western wear, sarees, tunics, western wear, the latest in handbags and shoes, semi-precious jewellery, lifestyle accessories, artifacts, garden and wooden furniture, paintings and prints and home linen.
Fair proposition
Hometel-Chandigarh organised The Wedding Fair Day to promote the Imperial Ball Room as a finest available wedding venue in tricity at a best affordable price. It boasts of a professional team to execute the ideas on themes, décor, seamless planning for all functions like rokka, takka, kurmai to the vidai.
Doc Talk
Hair to dye for!
Once the growing age is reflected in grey hair, the importance of hair dyes and colours becomes paramount. Hair dyeing and colouring, an ancient art, involves treatment of the hair with various chemical compounds. In ancient times, the dyes were obtained from plants. Some of the most well known dyes are henna, indigo, cassia obovata, senna and amla.
CELEB POINT
Far from the madding crowd
Mumbai, the city that doesn't stop buzzing and is on the move constantly! Rushed life, deadlines, meetings, household chores! Where is the time to stand and stare? Something that always intrigues me that whenever I go to Punjab, I see, however busy anyone is, jobs or business, they all have some leisure time for themselves. Waqt hota hai, theherne ka!
Master Chef
In-grain-ed taste
Rice has always been on a winning streak. Whether it is salty, spicy, sweet and sour or just sweet, it is a welcome treat. Here we have added the Mexican touch to this wondrous grain to give it a global touch.


Break your fast!
A healthy mind, beyond doubt, has a lot to do with a healthy diet. A right start with a healthy breakfast is just what one needs to begin a perfect day. Well-begun is half done! With this in mind, McDonalds introduces a unique concept of National Breakfast day on March 18.

The newly launched breakfast box. Photo credit: Parvesh Chauhan

In conversation with Dibakar…
Dibakar Banerjee is one great director. His cinematic works, namely Love Sex Aur Dhokha, Khosla Ka Ghosla and Shanghai, have helped him to carve a niche for himself. In a candid chat, the ace director speaks about his short film with Nawazuddin Siddiqui and his 3-film deal with Yashraj Films…

Sonal comfortable in bikini
Sonal Chauhan has gone all out to flaunt her shapely body in a bikini in 3G after playing relatively demure roles in Jannat and Buddah Hoga Tera Baap. She plays a confident girl who is a firecracker in 3G. It has been shot in Fiji. She talks about her bikini body and more.



Image makeover: Sonal Chauhan



Priyanka gets naughty
Priyanka Chopra has been making headlines since the news of her first item number broke, and her garb for the song is going to take the popularity of the song a notch higher. Her Babli Badmaash look is finally out and it shows the sexy diva not in usual ghagra choli but in a black leather and rubber attire.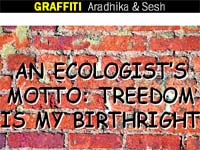 CHATTER BOX


ASTRO TURF


THE YEAR AHEAD