| | | |
| --- | --- | --- |
| | OPED — The Arts | |
Designs of dilemma
Design has become significantly more complex in a global market where diverse cultural influences demand to be appeased. How do designers find a meeting ground for inspirations and influences from diverse cultures?
Vandana Shukla
There used to be a single art world with a unified frame of reference. It's over now. The boundaries between different disciplines of art, design and architecture are getting blurred. Art works are taken up by global brand names to turn into consumer products and designer goods are offered space in reputed art museums like works of art. Tomás Libertiny's vase constructed entirely by honeybees, Marcel Wanders' chair made of rigidified macramé, shown at MOMA, New York, or Julia Lohmann's handmade lamps from Japanese seaweed, are treated as art works. But, they have changed the trends of public consumption.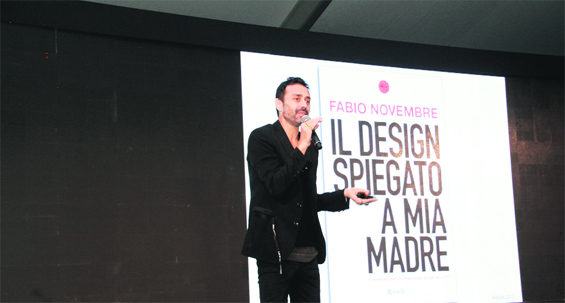 " Design is like utopia, in Latin utopia means absence of place, creation is making something out of nothing." Fabio Novembre, Italian designer
While designers create products that come close to art, more and more artists are designing utility items with their signature art works. Orra jewellery had sold S H Raza's Bindu turned into pendants, Damien Hirst's paint-spattered Levis jeans were a sell off while Subodh Gupta became part of a group of 10 international artists to launch a limited edition series of the white Fendi baguette. World-famous Meissen Porcelain vases of Germany have been tweaked and made into contemporary art pieces by Indian artists Thakral &Tagra. Now Sunil Sethi Alliance offers paintings by masters like Ram Kumar, Manjit Bawa, Jehangir Sabawala et al turned into carpets and wall hangings.
Art is a plural word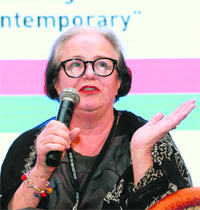 Lidewij Edelkoort
The unified large world of art and its related commerce that spreads across dealers, collectors, galleries and museums, is now invaded by many more "miniature ecosystems", which are now interconnected; each with its own distinct culture, made up of a network of practitioners, galleries, advisers, auction house specialists, museum curators and private collectors.
Designer is no more just a creative person, working on his 'idea' in a den. Design has become significantly more complex in a global market. Before a product ever gets to a consumer, it has been subjected to investment analysis, prototype development, focus-group discussion and advertising campaigns. Then, there are diverse cultural influences that play their role in a global pool of goods.
Within this quest for design art, which is increasingly responding to a need for global vocabulary in a global market where consumer aspirations are diverse yet unique, how do designers find a meeting ground for inspirations and influences from diverse cultures? How do they assimilate influences to cater to the needs of a global consumer? All these and many more issues were debated for over three days at India Design 2013, organised at NSIC Grounds in the Okhla Industrial Estate from February 15 to 17, 2013.
Why should objects be cloned?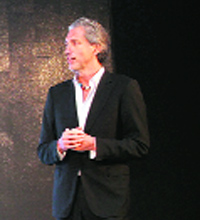 Marcel Wanders
Industrial revolution democratised products but it took away originality. Machines started producing mass scale objects that looked alike. To sell these unimaginatively produced goods marketing chains had to be created more inventively. All kinds of tricks were applied; from smart packaging to offering freebees. But machines could produce simple functional objects, whereas we are complex human beings. Since we are not clones, we do not like keeping cloned things for long, setting in a culture of discarding goods.
With money at their disposal, people, who want to live like kings and queens demand products that give them a feeling of exclusivity. Thus, the world of goods production needed to be challenged, if progress means bringing about a difference, it had to be at all levels.
By the 1970s, things began to change, slowly though. Modernism was mainstream and designers in Italy, America, Britain and Japan began to depart from its strictures. Modernists had argued that design should be objective, rational and democratic whereas designers like Shiro Kuramata, Gaetano Pesce and Ettore Sottsass demonstrated that it could be outrageous, expressive and exclusive. Their self-consciously extreme objects remained props for an ongoing theatre of the absurd. They were, quite literally, made only for show, in the glossy pages of a design magazine, in the lobby of a boutique hotel, or standing on the well-lit platform of a museum.
Postmodernism, designers have thoroughly absorbed the idea that mass production is trumped by mass reproduction-that design is, above all, a means to get an image circulating in the world. They are not much bothered about copyright issues, the more a product is copied, it just tells of its greater success.
Artist and artisan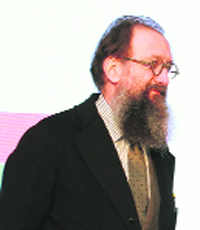 Michele de Lucchi
In India, contemporary design is in a flux. Most designers, awed by the success of western designers try to ape them. Or, they go back to old handicraft traditions to get inspiration. Contemporary design is more about an idea that appeals to people and is usable. It may come from utility and creativity or both. If you look at all the path breaking deign concepts of the last couple of decades, you find, apart from aesthetic, theatrical element and humour has played an important role in popularising new designs. Successful design calls for a marriage between the art and the artisan.
In the words of Dutch designer Marcel Wanders, whose designs are behind a number of high-end brands like B&B Italia, Cappellini, Christofle, Flos and Magis, to mass brands like Marks & Spencer, "You make a product that people feel so enriched with, they cannot throw it away." Products designed by him focus on the synthesis of functionality with absurdity, wit and madness. Wanders, 49, is one of the pioneers of an art-design phenomenon that has now become established.
Across world designers are looking for novel concepts that appeal to global aesthetics. Michael Aram, an American artist who came to India as a tourist in the late 80s and while exploring the lanes of Chandni Chowk in Delhi discovered the artisans who made utensils and pots with kansa (an alloy of copper and tin). This was a life altering experience for Aram (also his international brand name now), who found in the creative energies of the hand operated melatworking traditions of the artisans a soulful quality.
Like many other designers who now work with artisans, exploring the traditional wisdom of design which is rich in aesthetics and is durable as well as eco friendly, Aram allows western design interventions in the traditional crafts to keep them alive and evolving. "The craftsmen have to understand the consumer demands at the same time keep the soul of tradition alive, it's a challenge," says Aram. The energy of hand that makes these products is further enhanced by the tension of line, form, and meaning that is characteristic of modern designing concepts.
The success story of fakes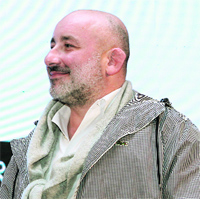 Jean -Marie Massuad
Unlike the art world where fake reproductions ring doom and lead to legal complications, in the world of designer products fake spells success. For example, now a successful French designer, Ito Morabito, whose creative life began by creatively downsizing his name to Ora Ito, which also became brand name of his products, started designing virtual products and ads for Louis Vuitton bags and a camouflage-patterned carrying case for a Mac laptop which he launched on the internet, as if they really existed. He was barely 20 then. The Chinese manufacturing industry, masters of creating fakes, produced these bags and were selling them on the web. When Louis Vuitton started receiving orders for the fake products they discovered the source of abuse of their brand name by this young man. They were amused because his imaginary products were seen across the world and people were ordering them. These brands then accepted his design and produced the genuine bags designed by him. Now Ito Morabito spends his days in his studio creating real products for an impressive range of clients. He is only 35.
'Less is more'
The Indianness of design, a highly saleable commodity in the global market for the romanticism attached to Indian craft and culture is sought after by almost all global brands. Celebrated designers like Jean -Marie Massuad whose works are showcased by all the major museums of the world says the challenge facing contemporary designer is, how to create 'without boundaries' and yet not make it obvious. He believes a good design is about bringing together vision and reality.
While most Indian designers are going back either to the traditional Indian crafts or are using jugaad, or, improvisation. Ironically, one observes a strong tendency among the Indian designers to collaborate with European designers and to ape their minimalist approach, where less is more. On the other hand almost all the successful global designers like Jean -Marie Massaud, Marcel Wanders and Ito Morabito vouch for the Indian aesthetics. In fact one could easily place the influence of Indian jaali in Wanders' works. Morabito thinks the aesthetic of Indian Sikh men's get up is amazing, while Massaud is influenced by multi- hued noisy concoction called India where nothing is devoid of aesthetics and what the modern world perceives as 'design.' Dominic Dube, architect, is floored by rangoli and has used the rangoli patterns in many architectural concepts.


Lidewij Edelkoort: "Products have character, metal is animated and objects are narratives"

Jimmy Lim, the celebrated designer who introduced the concept of sustainable design by using recycled materials: "Sustainability is a blind man's elephant, for me its humility towards nature."

Jean -Marie Massuad: "The multi- hued noisy concoction called India where nothing is devoid of aesthetics and what the modern world perceives as 'design' inspires me."

Marcel Wanders: "I don't like shopping, I like designing. I know I can't sell what I can't buy."

Michele de Lucchi, one of the pioneers of design: " My mother conceived twins, not a person. My beard was my first design to choose a distinct personality.