Touchstones
The castaways of age
Ira Pande
In family after family, the old and infirm are now increasingly driven to lonely lives. They are lucky if they can afford caregivers, but otherwise they can die without anyone discovering their deaths until neighbours alert the police.




Ira Pande

Nirbhaya's brave struggle is now an international cause celebre. On March 8, when we celebrated International Women's Day, her story came first to one's mind as one considered how wretchedly we have all failed to protect our daughters against the bestial behaviour of certain men. When even the daughter of the Chief Minister of Delhi feels unsafe on the Capital's streets, what is there left to hope?
However, even though women have a legitimate reason to come out vocally and be heard (perhaps for the first time with some degree of seriousness), what about some other sections of society that are equally vulnerable? Take the case of elderly parents. Until a few decades ago, the joint family made it unnecessary for old people to be homeless or uncared for.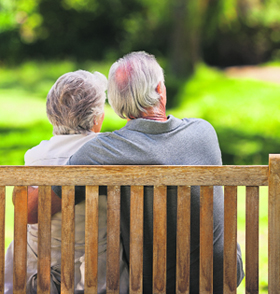 Even widows, childless couples and single women were taken in generously into the bosom of a nurturing extended family. I can recall several such loving aunts and uncles who descended each winter to our home in the plains to escape the winter cold of our native regions. Holi and Divali were the markers of this annual migration: they came soon after Divali and left soon after Holi. Summers were spent in the old family homes where everyone had visiting rights. All this has changed radically in the last few years. I find myself surrounded by elderly parents whose children have migrated abroad and abandoned them. For a few years, they travel back and forth (mostly to help out the young couple to bring up their babies) but when old age and infirmity make that impossible, I see them sitting in a forlorn way in parks or shuffling around in markets. It is a heart-rending sight. Some NGOs (Agewell for one) is trying to take care but naturally their reach is limited to urban areas.
We are in the throes of a massive social shift and, once again, globalisation can be held responsible for altering our social structures and kinship patterns in favour of the young and impatient. Old people take longer to adjust, longer to understand and many have felt left behind because they are not computer-savvy. Virtually no one writes letters any longer and emails are, by their very language patterns, a means of communicating information, not love and compassion. I often wonder what will happen to future generations of biographers when there are no longer handwritten letters to scour and decipher.
I was recently sent a piece by a poet friend who has written feelingly of his mother and the cruelty he saw unleashed on his parents by his older brother (who lives abroad) as he tried to drive them out of their family home. His aged father, struck with Alzheimer's and unable to defend his rights, was done in by this person's greed as he bullied their mother into signing off their share to him. Both the parents died heartbroken, in a sense killed by their own child's indifference. In virtually every such case, parents are too timid to take on their own children (fearing endless lawsuits or-worse-social censure). Yet, in family after family, the old and infirm are now increasingly driven to lonely lives. They are lucky if they can afford caregivers, but otherwise they can die without anyone discovering their deaths until neighbours alert the police.
India may have been a poor country compared to the developed economies of the West but we were able to proudly say that we care for our families in a more humane way than most such 'prosperous' countries. This is no longer true: we have forgotten the best of our own cultural legacy and imported the worst (like the viral Congress grass that came here with PL-480 wheat) from the West. As long as we continue to assess ourselves on the basis of GDPs and incomes, this will never be addressed. Perhaps it is time to look at the Gross Human Happiness Index, as in Bhutan. Poverty and happiness have a positive relationship, for the poorest countries are also the ones that treat their old people better. Look around you: your helpers have more cousins and brothers and sisters who look after them than we do. It is a thought worth considering, Mr Chidambaram.
* * *
Suddenly, Sufi-ism has become the flavour of the day in Delhi. The irony is that the more intolerant we become of each other's religious presence, the more liberal Sufi-ism is celebrated. In one fortnight, we had two important festivals held in Delhi: Muzaffar Ali's Jahan-e-Khusro (the pioneer in this area) and the Aga Khan Trust's celebration of Amir Khusrau (same person, different spelling) and his mystic poetry at the newly restored Nizamuddin Basti. I can understand Sufi as a form of poetry and the tradition of dargah qawwalis, but what on earth is Sufi kathak? National and international artistes from across Asia and even North Africa were invited as Delhi's chatterati (who probably don't understand Urdu, leave alone Persian) swayed and clapped to these new-age rock shows. By the way, have you noticed how Bombay films are now almost mandated to include at least one Sufi 'item' in their narratives?
If all this leads to wider tolerance and liberality, to better understanding of women and marginalised groups, more power to them. But if they are merely cosmetic devices to draw in crowds and sway people's emotions, then we are in danger of trivialising what is possibly the noblest strain of our syncretic culture.