Juvenile justice: The urgency for reform
Juvenile homes remain an opaque and closed world, with little accountability and unmonitored performance. Judicial reforms pertaining to these have been relegated to the bottom rung. Is it because children are a non-franchised group and their voices get muzzled easily?
Upneet Lalli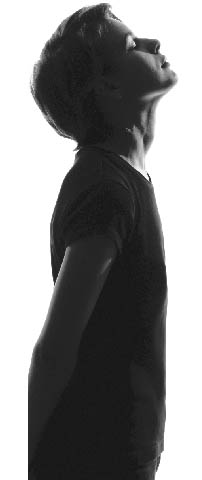 A system designed to serve the children who are in need of care and protection, as also in conflict with law, has failed miserably in India. The Justice Verma panel has severely criticised the lack of reforms and rehabilitation policies in juvenile homes. Initiating reforms is a long-term proposition that is often fragile.
While prison laws remain archaic, the law for juveniles that was welcomed as progressive, has not led to consequent changes. Radical overhaul is lacking in both institutions, though prisons are still far more accountable today. The juvenile homes remain an opaque and closed world, with little accountability and unmonitored performance. Is it because children are a non-franchised group, whose voices get muzzled out easily, that the issue of juvenile justice reforms has been somewhat relegated to the bottom rung?
Lack of implementation
The saga of juvenile justice has been one of broken promises and dashed hopes. The least implemented piece of legislation has been the Juvenile Justice Act 2000. Today, the shrill cry for harsher penalties may be stifling the voices for a reasoned debate. The system is surrounded by misinformation and hyperbole. It's time to pause, reflect and assess the reality based on facts. As a followup, urgent action is needed to implement long-pending improvements. There is little debate about the way the present juvenile justice system operates, and unfortunately, there is no road map about the reform, rehabilitation, and reintegration process for juveniles. Despite the Supreme Court itself monitoring its implementation, the states have been slow in taking necessary action, due to changing financial priorities and lack of will.
While a lot is being debated about the age of criminality and reducing the age of juveniles from 18 to 16 years, there are no definitive answers. The alarmist cry today, is almost akin to public policy panic created, in the US in the 1990s with cry for "adult time for adult crime." Are all juveniles devils or monsters, to be feared and indefinitely locked up? The development of delinquent and criminal behaviour among adolescents as they make a transition to adulthood is a complex issue.
The Juvenile Justice Act 2000 spells out the government response in care, protection, and development of neglected children. It tackles the issues of crime prevention and rehabilitation of juvenile delinquents, by covering two categories of children — juveniles in conflict with law and children in need of care and protection. It also adopts a child-friendly approach in the adjudication and disposition of matters in the best interest of the child. A separate infrastructure for its implementation has been created. While the prison system is under the Home Department, the juvenile system comes under the Department of Women and Child Development.
Juveniles and offence
How do we deal with juveniles who have committed an offence? The Act mandates that the Juvenile Justice Board shall obtain a Social Investigation Report on the juvenile and take this into consideration before passing an order under Section 15 of the JJ Act 2000. Admonition, group counselling, community service, probation in care of fit institution and probation in care of parents, guardian are the non-custodial punishments prescribed and for custodial treatment they can be sent to a special home for a period of three years. As many as 4.8 per cent were sent to institutions and 729(21.5 per cent) were sent to special homes. Interviews with juveniles reveal that many do not follow the proceedings of the Board, and are left confused about their case. In many places sittings of the Board still takes place in the court, where they come across adult offenders. Section 8 and 9 of the Juvenile Justice Act, and Rule 40 of the Rules 2007 categorise different types of observation and special homes, their numbers are inadequate in most states. There is no designated place of safety in both Punjab and Haryana.
A system of classification based on physical and mental status, and nature of offence committed is provided under the rules. In practice, there is no classification and categorisation of juveniles. Even with such small numbers, their issues remain neglected. Is it a reflection of society that forgets the offenders once it sends them to confinement? Section 35 provides for an inspection committee for children's homes, and Section 26 provides for social auditing to monitor and evaluate the functioning of these homes. The persons inspecting these may also not be aware of the rules, and the inspections may be cursory.
Standards of care
The purpose of sending juveniles to special homes is that they can learn new skills, resocialise, and come out as better reformed persons. However, what is followed is containment and confinement. Juveniles may just be packed in a room, and spend their time watching TV. Even though the Act specifies creation of separate Juvenile Justice Fund, most states have not done it. Many homes have only contractual provision of food, and the food quality may be very poor. The standards of care for the institutions are provided under the rules.The daily routine, diet scale, medical care, education and vocational training standards are prescribed. Yet, these are breached more than they are observed. Presently, while prisons still have a system of regimental routine for prisoners, no such system exist for juveniles. Most of the times juveniles have little outdoor activities, educational and vocational training programmes. Juvenile institutions are not rehabilitative and may be criminogenic at the worst. This dichotomy between prescribed and prevalent practice is too wide.
Young offenders
After meeting different juveniles lodged in special homes and even in prisons, as they have been shown as adults, what I have observed is that juveniles will accept their guilt more readily than adults. This is actually, the starting point for change. Acknowledging the wrong done, and making amends is easier for children. Yet, there are no programmes to help them to lead a law-abiding life after their release. Though the juvenile justice system provides for aftercare yet there is no such follow-up by probation officers for the released juveniles. The probation system itself has collapsed in most states. Dealing with persistent and violent young offenders requires strategies that address the root cause. They also require a more intensive, individualised treatment.
The staff turnover is high, is poorly trained, with little incentive as most of them are contractual employees and may have no orientation towards the philosophy of the Act. They are poor role models for the juveniles. Time and again one reads about juveniles escaping from the home. Incidence of assault and beatings are common in juvenile homes. There may be hue and cry on the escape from these homes, but then it is back to square one. Some of the observation homes may be more akin to gulags, where children may end up with horrifying experiences of abuse, beating and exploitation. In many cases children who have already encountered violence in their immediate social environment as either witnesses or victims of violent acts, later on become young offenders. Children have to be cared for, and provided the means to realise their potential and given their childhood back. Successful transition from adolescent to adulthood requires educational skills, self-discipline and autonomy.
Multiple stakeholders
Genuine reforms for the juvenile justice system require broad commitment from multiple stakeholders. Any legislation to be effective requires a clear commitment to financial and human resources. It also requires people who are responsible for implementation to be sincere and honest while doing their job. Do the implementers of child rights have the pre-requisite skill and commitment? Will the newly established Child Protection Commissions make any difference to the status of these children? The state governments have to seriously examine whether they are committed to child rights or political interests, and whose interests they seek — best interests of the child or something else?
To a large extent juvenile crime can be prevented rather than accepted as fait accompli. Family, as the primary institution of socialisation, plays an important role in its prevention. Multi-sectoral prevention initiatives need to be designed and implemented by the community at large. In particular, we need to build on the strengths and interests of youth rather than focusing only on their problems or deficits. Confining offenders within the walls is not a solution to crime control. Society may feel safe for the time being by locking up offenders of all ages. But be warned, research indicates that forgetting the key can take a serious toll.
The extent of juvenile crime in India
What is the extent and nature of juvenile delinquency in India? As per National Crime Record Bureau (NCRB) statistics, a total of 33,887 juveniles were apprehended during 2011. Out of these 31,909 were boys and 1978 were girls. As many as 30,766(90.7 per cent) were arrested under IPC crimes, while 3,121 juveniles were apprehended under Special and Local laws(SLL) crimes. The maximum number of juveniles (9,886) were apprehended for theft and burglary. As many as 1,231 juveniles were apprehended for rape. The IPC crimes committed by juveniles to total IPC crimes has increased marginally to 1.1per cent in 2011. There were 25,125 juvenile IPC crimes registered in 2011 compared to 22,740 IPC crimes during 2010.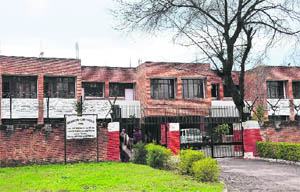 A view of the Observation-Cum-Special Home for Juveniles in Sector 25, Chandigarh. Photo: Manoj Mahajan
While the incidence of crimes under SLL were 2,837 in 2011, the highest numbers apprehended were under the Gambling Act, Prohibition Act and Excise Act. The juvenile crime rate was 2.1per cent. The bulk of juveniles (64 per cent) apprehended were in the age group of 16 to 18 years. The most significant factor is that 55.8 per cent total of juveniles were either illiterate or had education up to the primary level only. More than half of juveniles belong to poor families whose annual income is about Rs 25,500. High-rise malls alongside slums, luxury brands and enticing images — need we be surprised by their desire for instant gratification? Research has shown that poverty, social disadvantage, constricted opportunities, structural inequalities contribute to increasing crime.
— The writer is Deputy Director, Institute of Correctional Administration, Chandigarh