Young & carefree

Young Malang for a movie title is screaming colloquial, if not screaming young. Rahulinder Singh Sidhu, who makes the big switch to production with this movie, explains the spirit behind things. "It's not just a title; it's a state of mind. Those who are young will relate to it and those who are not so young will be able to take a nostalgic trip down the memory lane," he shares, in tow with the stars and the rest of the cast of the movie.

rocking together: The cast and crew of upcoming movie Young Malang

Revolutionary revelation
The faces are blurred…. a singer who has sold four to five million copies for a single album, a philosopher who sees life from the prism he carries, a revolutionary who wants the society to move towards an equal state, a producer who is unsettled about many things…Pakistani singer Jawad Ahmad elegantly carries different faces, bringing out one at a time as and when required. Put together all the faces merge into one!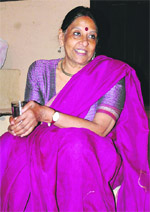 Crafting a success story
If you fancy Indian handicrafts, hail the festive and colourful integration of India's Craft Traditions at the Kisan Bhawan, Sector 35, Chandigarh, from Wednesday onwards. The exhibition has been organised by Jaya Jaitley, president of Dastkari Haat Samiti, National Association of Crafts People, who is also the brain behind the popular Dilli Haat.






social cause: Jaya Jaitley
The 'in' side
True blue collectible
I've seen a lot of decorating trends come and go. But a handful of fashions are so beautiful that they transcend time and look as sensational in homes today as they did in homes hundreds of years ago.
CELEB POINT
Moving on the write path
I am writing a book. I am finally turning author this year. Yes, a new sphere for me to get into. Awesome! I feel two of the most gratifying professions are acting and writing, where you can express yourself. It's a beautiful outlet and expression of how you feel and what you think and perceive and share with the world!
Cooking a tale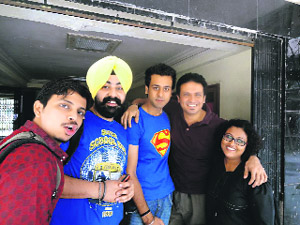 He rolls up his sleeves, flexes his muscles and jerks his neck…Ripudaman Handa is gearing up for the biggest battle of his life; only this one is happening in the kitchen ring! Ripu, as his friends call him, is one among the twelve who have made it to the Master Chef India finals. He is a gymnasium instructor, who is battling it out in the new arena. "Not new," he interrupts, "I am fond of cooking. On weekends I generally rustle up something for my family and friends."

kitchen kings: Ripudaman Handa (middle) with his fellow contestants.

On a cheerful Pitch
Cricket……is in the blood of every Indian, period! Bolywood movies make a giant leap to the 100 crore club, fast cars zip zap zoom on a newly made circuit, a few more cricketers join the advertising world, Rakhi Sawant offers to spend two years in jail in the place of Sanjay Dutt, Poonam Pandey awaits for another chance to rip off her clothes, Shah Rukh Khan vows to be a better man on field…
star track
Family connection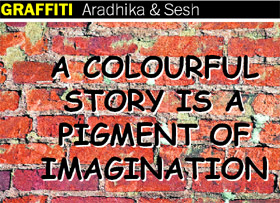 Lost case
Item group
Small step
No cameo for Sanju
Arjun sets the record straight
Ali denies visa problem
Chatter box
Just bad luck
Farah is back
Rumour mill
Soon to be mom
Barun to host Jhalak?