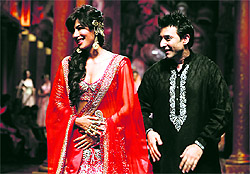 An affair to remember
Fashion designers who presented their collection at the India Bridal Fashion Week have a consensus at least on one point-their muse, the modern Indian woman, who loves to travel and thus demands a fusion of East and West in her couture wear. Who wants to mingle with her guests and not just sit aside as a bride.


RED HOT: Chitrangada Singh with Suneet Varma (R)

For the love of cinema

It is like a forest fire, and if environment is your topic of interest, this can also be related to rainfall in Cherrapunji! It is going on and on, without any visible signs of slowing down or stopping. Not that it is a matter of grave concern, what makes us wonder is what has lead to this phenomenon called Punjabi films.

Getting Naughty(L-R): Aarya Babbar, Binnu Dhillon, Neeru Bajwa, Roshan Prince & G Deep

Shahid shares it all!
Shahid Kapoor talks about dating, the need for a hit film, competition and much more.
Surekha wants infotainment shows on TV
She essays the role of Dadisa so well that it is almost impossible to think of anyone else doing playing it better. Talented veteran actor, Surekha Sikri talks to us about her show, which completed five years this week.
Strokes of spirituality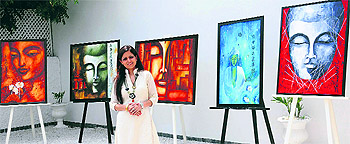 At times, spirituality uses silence to give expression to emotions and more often than not, it conveys the message more articulately than words can ever do.


Bani Doabia with her works
Dream run
"I was only fourteen when my father refused to buy me a bicycle on the pretext of my poor academic performance. That's when I decided to earn enough money to buy myself a bicycle," says Deepika Sharma, 22, a city-based fashion photographer as she arranges the rim of her spectacles while taking a final look at the venue of her first exhibition Numaish-2013 at the Rock Garden (Gate 3).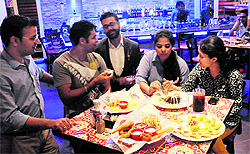 Hot destination!
Sizzling fajitas are here as are grilled baby back ribs…having established itself in 1500 cities all across the globe, Chili's Grill & Bar has registered its presence at Elante, Chandigarh and soon winning loyalists! The popular American chain has replicated itself effortlessly at Elante and why not, right from the furniture to the core products, they import it all from the US.
Go nuts over donuts
When young Ketan Kalra returned home after delving into some research on the donut markets abroad and opened up a small donuts outlet in Sector 8, launching his own brand by the name Super Donuts, little did anyone expect that he would make it a successful venture in less than a year.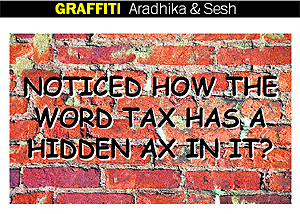 Kebabs & kahwa
This month The Great Kabab Factory-34 organises Daawat-e-Wazwaan as it celebrates Kashmiri Food Festival. To recreate the splendid taste of Kashmiri food, renowned Chef Rayees Khan has been flown in especially from Kashmir to whip up the delicacies.
sTAR TRACK
Brave and beautiful
Bollywood actress Manisha Koirala, who has successfully recovered from ovarian cancer, has managed to come out strong. She recently performed a puja at her Versova apartment and is more spiritual than before.
chatter box
Waiting for Draupadi
Producer of the show, Draupadi, Siddharth Tewary and his team are running against time to lock an actor for the much coveted role of Draupadi. The show is slated for release in mid August.