Within range
Star cast of Viyah 70km , Harish Verma and Aarti Chabria talk about their place in the Punjabi film industry and what more they aim for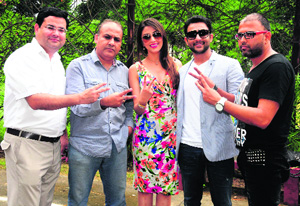 He lets his words flow, shooting them directly from his heart, without caring two hoots about whether they are politically correct or not. Actor Harish Verma does not come from the popular singer-actor brigade, nonetheless he has managed to etch a place for himself in the Punjabi film industry. He owes every bit of his success to the late Gursharan Singh, who taught him the nuances of acting.
(L-R) Dr Anshu kataria, chairman Aryans group of colleges, Shubham Chanderchur, promoter, Aarti Chabria, Harish Verma & director Mushtaq Pasha

Life in the fast lane
Gopal Krishna & Yash Srivastava have assembled a racing car that will be tested at Buddh International Circuit

To understand auto racing, you definitely need to get into one of those fast machines going at 172 miles per hour, turning turtle in the second lap. The noise, the vibrations can just rip of your head. Two automotive engineers, Gopal Krishna and Yash Srivastava from Faizabad and Allahabad respectively, haven't slipped into any one of the tiny fast wonders but they can feel the intensity as they design car model close to the Formula One cars.
SPS Garcha and MPS Reen examine TINSI-I
Stress buster
Inject some fun into your life!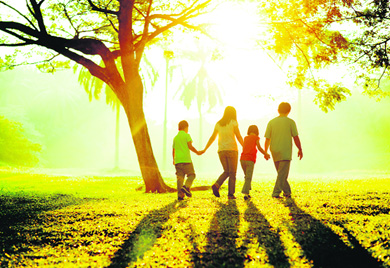 Oh my God, ''I'm so bored with life''. Now this is a statement I get to hear very often from many of my clients, even my friends. They seem to be in pretty wonderful jobs, life on the surface seems to be rather exciting for them and yet they feel unhappy and stressed. Even you begin to wonder at the validity of the statement. Many times I try to suggest them some of the easier stress relievers. But whenever I try to recommend yoga or meditation, the very next statement is ''I've tied yoga and meditation but I find stress less boring''. Now what do you say to that? It only brings a smile to my face while my mind is busy racing for alternatives.
Creative circle
The five-day exhibition Kaleidoscope at Punjab Kala Bhawan brings together the work of 17 artists
Every artist, in a transient fit of creative passion elaborates a lucid frame of his reality. The five-day long exhibition, Kaleidoscope, at the Punjab Kala Bhawan that is organised by SSAF (Saksham Sparsh Art Foundation), unfurls the intense layers of creative manifolds of 17 artists as it validates the title of the exhibition, Kaleidoscope, the creative patterns of change. The Sobha Singh Art Gallery, ornamented with paintings, sculptures and installations spoke volumes about the expressions of the artists, including the intricate vastu pattern paintings by Gurdeep Dhiman, titled Moksha, painting for the East and spiritual tree of Moksha and the rural beauty of Punjab and its women by Jarnail Singh.
Stars live it up in South Africa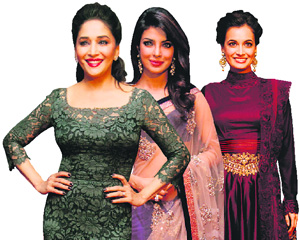 Bollywood and television stars have been to Durban for the first ever South African Indian Films and Television Awards 2013. Here is what they did during their time off especially because the city has many marine attractions.
Siddharth Malhotra: He was keen to walk down a wooden bridge jutting into the sea and strike a Titanic-like pose. He did not say with whom! He got a sneak peek of the exotic beaches and landscape from his hotel window and that, he says, evoked romantic feelings in his heart. Ranveer Singh: He wanted to go on a feeding the sharks trip. The actor, who is with his family, took off for Cape Town for a short holiday after the award ceremony.
SAIFTA success
The night had been awaited with great expectations by entertainment circles of India and South Africa. A cross-cultural award ceremony coupled with various knowledge sharing and talent initiatives was a novel idea, and SAIFTA (South Africa India Film and Television Awards) 2013's debut did not disappoint, only exceeded expectations with its energy, glamour and substance. On a recent evening, the red carpet set the tone for things to come, with Bollywood heartthrobs Ranveer Singh and Sidharth Malhotra walking down looking dapper in their suits, while the sizzling Amy Fernandes strutted down in her beautiful gown. Sadha Naidoo, Board Chairperson, Tourism KwaZulu-Natal and Neliswe Dlamini, Project Manager DEDT were seen interacting with Mukesh Bhatt and Waheeda Rehman and Abhay Deol.


Third time lucky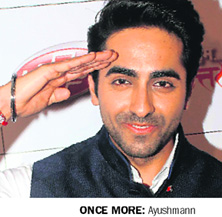 Ayushmann Khurrana is working with John Abraham and Shoojit Sircar again. He will act in a film on a small-town boy from Lucknow or Allahabad who wants to become an actor. The film is being directed by Shoojit along with Jogi and Juhi Chaturvedi who have worked on his previous films.
Chatter box
In the festive spirit
Ganesh Chathurthi is celebrated with great pomp and show and our TV stars are also in the celebration mood. Some of them share their memories and plans for the festival
In the name of God: I love Ganesh Chaturthi festival. The environment is really amazing, divine and peaceful with lights everywhere. During Ganesha festival my few close friends and family get Ganpati at their house, so I make it a point to visit them and take Ganpati Bappa's blessings. I believe in Siddhivinayak and try to visit the temple whenever I get time from my shootings. I love to eat Modak. This time, I might be busy shooting.
Astro turf
ARIES: Your card promises inner strength, maturity and communication skills. A general feeling of dissatisfaction lingers throughout the day. Your health is good. Tarot message: Use your instinct to get into the top circle of power.
Shake it up
Dressed in a light faded denim shirt and a signature NRI turban, the pleats of which were arranged in impeccably accurate folds, Jassi Sidhu's persona articulated its charm in a warm "hello ji" that was uttered in a typical British accent. "This one's going to be very different from what I did earlier," he says, without wasting a single minute as he waxed eloquently about his brand new single, Hipshaker. "I started my music career in 1996 with a Punjabi band called B21, but then I wanted to go solo after a while.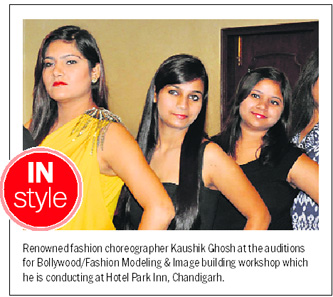 The year ahead
If your birthday is September 9...
You will have charismatic personality. Keep your attitude positive. Focus on your health a little extra. Financial benefits will get better now. Invest in real estate and stock market. Financial matters will have to be handled judiciously. Act tactfully if in a job or business. Avoid conflict with your beloved or spouse. Plan a long holiday with your spouse to make your relationship stronger. If unmarried, select your partner carefully and seek astro advice. Number Nine is a teacher, tolerant, somewhat impractical, and has sympathetic vibration. Ruled by Mars, you may be Jack of all trades, humanitarian, sympathetic, helpful, emotional, active, determined.
Journey ahead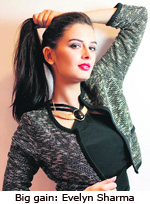 Starlet Evelyn Sharma, who signed five films last year, has gone ahead and bagged one more! The hottie from Nautanki Saala and the Ranbir Kapoor-starrer Yeh Jawaani Hai Deewani (YJHD) will now be seen in the 'king of comedy' David Dhawan's forthcoming film Main Tera Hero, produced by Ekta Kapoor. Pitted opposite Varun Dhawan, Evelyn will share screen space with Nargis Fakhri (of Rockstar fame), and Ileana D'Cruz (of Barfi! fame). "David Sir approached me because he loved my role in YJHD. I feel privileged to be his first choice for the character," says a super-thrilled Evelyn. Come to think of it, Varun Dhawan now has three of superstar Ranbir Kapoor's hottest girls for himself.
Kajol opens up
Kajol hardly talks to the media about her private life but in a rare moment, she talks about husband Ajay Devgn's influence and importance in her life.
Same values: I have become much calmer...he has brought lot of stability in my life... we are different people but we believe in same things. I am the stricter parent between the two of us because I am at home more often.

Art mart
The annual Odisha Handlooms & Handicrafts Fair is back to Lajpat Rai Bhawan-15, Chandigarh with rich tapestry from the temple state. The fair has been organised by the Odisha State Cooperative Handicrafts Corporation Ltd. In handloom, the artisans have put on display products like Sambhalpuri sarees, Bomkoi sarees, traditional dress material, bed covers, duppatas.. In handicrafts sector there is silver filigree, paintings, wood carvings, stone carvings, dhokra works, seashell stuff and much more. On till September 18. — TNS