Words Worth
He fixes his gaze on the sandwich lying in front of him, probably looking for the right words to describe its composition. He lifts it up and savours it slowly, in silent meditation. The man of many words can actually run short of words in a normal conversation! Singer-actor Alfaaz doesn't hold to anything in his life other than words, which he pulls out, decorates, embellishes and lets them float in the air.


Red riding hood

Actress Penelope Cruz poses for photographers at a photo call for the film The Counselor in London. — Reuters
Right in the act
His coy, yet strong onscreen persona makes every woman secretly pray for a man like him in their life. Actor Adhhvik Mahaj plays Soham Singh Mann in the Color's show Bani—Ishq Da Kalma and he is pretty much satisfied with what he is getting through it.
Go organic
There are very few, who live for their passions and a few can translate their passion into profession. Betty Nangia, who dons many hats -an entrepreneur, pranic healer, naturopath, beauty consultant and singer is also a leading name in the herbal cosmetic industry.
gyan zone
Sharing & caring
As many as hundred volunteers and students from Nanhi Jaan, an NGO and Firstep Montessori School , Panchkula gathered at Elante Mall to conclude the ongoing Joy of Giving celebrations wherein they had organised an Art Exhibition and created 'Wish Tree' to raise funds to sponsor the medical needs of the less fortunate children.
Punjabi Tadka
Chasing dreams
An innocent face, deep set eyes and soulful gaze, actor singer Yuvraj Hans carries an air of easiness around him. He doesn't rush into anything, he let's life take its course. When it does, he swims along. If you look beyond his on screen romantic image, you would find a person who loves to hang out with his friends, sing and have fun.
Shopper's delight
Mango Spreads, the designer studio for home-linen (bed sheets, bedcovers, comforters, cushions, towel sets, dining-table sheets and much more!) pre-launches its splendid Diwali-Navratri collection from October 5 to October 7 in Industrial Area, Chandigarh.
Real Indian relish
Pashtun, one of Chandigarh's oldest ethnic Indian restaurants, once again brings its most loved food festival. The Dum Pukht food festival recreates the era of yesteryears of Nawabs which epitomises grandeur, style and love for finer things in life.


Graffiti

Aradhika & Sesh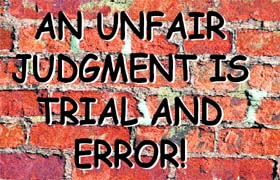 star track


I'm a feminist: Nicole Kidman


No bikini girl this


Way to go


Kareena draws the line


A kid in a candy store!


Halle Berry welcomes baby boy


Not without my husband


Of actions and words


No cheap clothes for Priyanka!
chatter box


Romantic pursuit


Getting better with age


Action and reaction


On a new journey


Up for a cause


Dramatic entries