What a way to wed
We zero in on some weddings that took place in a crazy style, with a high surprise quotient
Jasmine Singh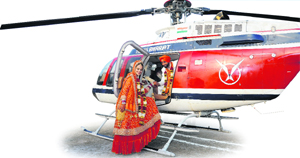 WHILE most people would go the civil way, dropping an invitation, inviting family and friends to an acceptable, 'read' posh venue, offer them a never ending buffet with a zillion counters, a dance floor where everyone can rock n roll…there are a select few who truly believe that marriage is a once-in-a-lifetime experience, and they would do everything to make it one. Then be it taking the baraat and the entourage of guests dressed in colourful attire on a jhonga tractor or flying down on a chopper to surprise the girl or even diving underwater to take the vows, they put the stamp on the ceremony in their own crazy style.
---
Arts
music zone
Monkeys' explosive mainstream breakthrough
Arctic Monkeys — AM
(Domino)
On AM, their fifth album in a little over seven years, the Arctic Monkeys show no sign of losing their edge. Opening with the seductive single Do I Wanna Know?, which is arguably one of the best things the Arctic Monkeys have ever released, the album is an irresistible return from the band, one that gets better with every listen.

The perfect storyteller


Today's torchbearer to the classic R&B and Soul


Big, bold and invigorating
---
Fitness
A fat lot of good
Fat is the most misunderstood nutrient. A moderate amount of fat is essential for overall health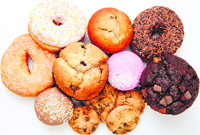 Health and fitness have grown to be the number one priority for everybody. In this fast-paced life, physical activity may not be a regular priority but diet has always been an important phenomenon for us. Most health-conscious people go through the labels extremely thoroughly when buying, not just to check the caloric information and the brand name, but also to check the amount of fat or oil content and in which form it is being used.
---
Society
Soil, the soul of the earth
Indiscriminate use of pesticides depletes the soil of nutrients and an abundance in the yield of crops does not imply sufficient vitamins
Deepak Rikhye
NATURE will respond to every input it receives. This may apply to our wildlife, a plant or even to soil. That response will not be in the form of a reward or punishment. It will be in the form of a consequence. We are confronted with an unhappy consequence. The incidence of cancer in Punjab is on the increase. Chemicals entering through the soil to the groundwater are contaminating the water. People are consuming water and toxic substances, in their residual forms, from certain crops. The religious ethos in Punjab does not permit the use of tobacco. What is causing cancer if it is not tobacco? Is it the effects of chemicals? What are the practices we are adhering to, that are causing such peril to our people? Can we correct those practices? The answer to this conundrum unfolds.



A view of the poyhouse in Kartarpur (left), which is all set to become a "Centre of excellence for vegetables"with the use of Israeli technology. A Tribune Photograph. (Right) The health of the soil impacts the quality of produce
Country life more risky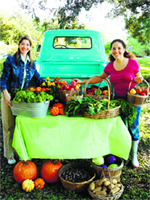 Julie Steenhuysen
Contrary to what many believe, living in the city is far less risky than in the country, according to a study released recently that takes into account all major forms of death from injuries. Although homicides in cities far outpace those in rural areas, overall the risk of dying from some form of accident or injury is 20 per cent greater in the most rural counties of the United States than in the nation's biggest cities. The findings may give pause to people tempted to flee cities for the bucolic ideal of rural life, says Dr Sage Myers, a paediatric emergency medicine specialist at the University of Pennsylvania and the Children's Hospital of Philadelphia, whose study was published in the Annals of Emergency Medicine.
---
travel
The bewitching moonland
Ladakh has some stunning but contradictory landscapes with barren mountains and green valleys, but the beauty of Nubra valley is uncomparable
Vandana Shukla
Words can only make a futile attempt to translate this 3-D vision. Ladakh is a nature lover's delight, a land of indescribable vistas and always ready-to-surprise weather. It leaves you breathless for two reasons. One, the high altitude rarefies oxygen, and two, the scenic disclosures it reveals, literally takes away your breath away. Not to worry, almost all cab drivers carry an oxygen cylinder.


Globetrotting
Festive fervour
---
Entertainment
The IT(em) girls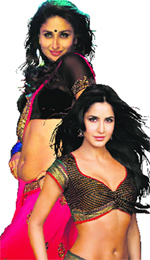 With big money coming their way, leading film heroines are eagerly stepping in to perform item numbers even in films where they have no role
Shoma A. Chatterji
Cabaret-like dances with pelvic thrusts and bust-thrusts in Bollywood were once the exclusive domain of dancing stars like Cuckoo, Helen, Madhumati, Kumkum and Padma Chavan. They drew in crowds, even for films that were otherwise not doing well. Helen became a legend in her lifetime. Bindu and Mumtaz were the only dancers who graduated to bigger roles, and Mumtaz even became the leading lady. Helen left her fans gasping with numbers like "Mungda", "Piya Tu", "Mehbooba" and so on. But she was never termed an item girl. Journalist Jerry Pinto wrote a book on her titled Helen: The life and times of an H-Bomb.
The charisma of stars like Kareena Kapoor and Katrina Kaif helps in pulling crowds to theatres
Director's special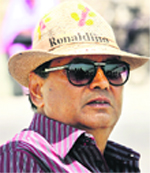 The signature touch of Subhash Ghai, India's original showman, is evident in all his films
Nonika Singh
TODAY every man is a showman. On television, I see a showman everyday." Now who can say that? Who else, but the original showman, Subhash Ghai, whose name is synonymous with the sobriquet conferred on him way back in 1982. Dismissing the title as a media creation, "I am a simple person", the man, who has given us magnum opuses like Karma and Vidhaata is, indeed, every inch the regular guy next door.
Subhash Ghai