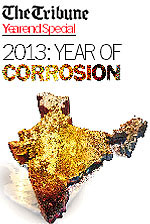 Kang rises in revolt against Bajwa
Chandigarh, December 31
With Congress MLA and three-time former minister Jagmohan Singh Kang raising the banner of revolt against Punjab Pradesh Congress president Partap Singh Bajwa, the crisis in the Punjab unit of the party further deepened today.
Diplomat's Arrest in NY
US envoy Powell expresses 'regret'
New Delhi, December 31
US Ambassador to India Nancy Powell today expressed "regret" for the circumstances under which India's Deputy Counsul General in New York Devyani Khobragade was arrested. She believed that it would not cast a shadow on the expanding bilateral relations, even as New Delhi insisted it is serious about the process it initiated in pursuing the case.
White-out in Valley as 2014 ushers in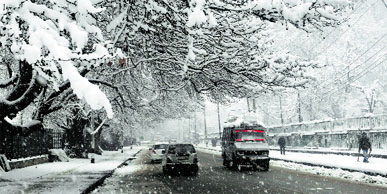 Srinagar dons a white mantle as several parts of the Kashmir valley witnessed heavy snowfall on New Year's Eve. Tribune photo: Amin War
OTHER PAGES

PUNJAB: Govt denies extension to 5 of 32 re-employed PCS officers


HARYANA: Mainstream parties held mega rallies to test waters


HIMACHAL: Demand for CM's ouster gets shriller


CHANDIGARH: Tricity welcomes New Year in style


LUDHIANA: Pending projects to be ready in 2014


DELHI: Cong questions free water supply

BUSINESS: Core sector output dipped to 1.7% in November

OPINIONS: New beginnings

SPORTS: Yuvi axed for New Zealand tour; Binny, Pandey get nod

WORLD: Israel releases 26 Palestinian prisoners ahead of Kerry visit


Lahore Log

The tribune guide to best colleges

Budget
2013-14

INDIA CHINA WAR 50 YEAR LATER

EARLIER FEATURES

Three arrested for assault on student in Oz
Melbourne, December 31
The Victoria police have arrested three teenaged boys in connection with the attack on Punjabi student Manrajwinder Singh in a Melbourne park in the early hours of Sunday. The arrests in this case of robbery and serious assault were made from the northern suburbs of the city.
Virbhadra to explain his stand to Sonia
Shimla/New Delhi, December 31
Under attack from the BJP over corruption allegations, Chief Minister Virbhadra Singh was on Tuesday asked by the Congress high command to explain his position. The Bharatiya Janata Yuva Morcha, led by its president Anurag Thakur, held a protest outside the residence of Congress vice-president Rahul Gandhi demanding Virbhadra's resignation.


Punjab investment— reality check-iv
Poor road network may put brakes on business
Chandigarh, December 31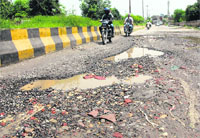 While promising state-of-the-art infrastructure to investors in Punjab, Deputy Chief Minister Sukhbir Singh Badal had glossed over the ground realities, including the poor road network. Behind the facade of the state's "glowing face" lies the ugly reality of increasing road accidents and frequent traffic jams in all major towns of Punjab.
Kejriwal keeps free-water promise
December 31, 2013
Kejriwal: We'll deliver in 10 days
December 30, 2013
Kejriwal vows new working style
December 29, 2013
2002 riots: Modi says he was 'shaken to the core'
December 28, 2013
All in a day: Relief, jolt for Modi
December 27, 2013
Army orders court martial of 6 men in Machil encounter case
December 26, 2013
India, Pak DGMOs agree on new peace mechanism along border
December 25, 2013
Arvind Kejriwal to be Delhi CM
December 24, 2013
AAP all set to form govt in Delhi with Cong support
December 23, 2013
Kishenganga: India's right upheld
December 22, 2013