Conflicting interests bane of polity
The issue of conflict of interest (COI) may not find a mention in the Constitution, but there is a pressing need to incorporate safety valves of COI to curb corruption by those in power
Kanwar Sandhu
Conflict of Interest (COI) is the clash between a person's public duty and his private interests, especially when that person happens to be in a decision-making position in government. It arises out of the ability to improperly influence the policies and also the final decision. COI stems from the simple premise: the primary aim of a corporate entity is to make profit, whereas that of a state, a minister or a civil servant is to protect the interests of people. In the process of looking after people's interests, one may even be called upon to deprive private entities of their profits.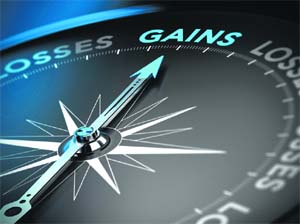 COI is wide-ranging and could include a host of things. Broadly, it would mean that not only should a minister owning an industry not hold the Industries portfolio, neither should he hold the Environment portfolio, as that ministry provides clearance for factories. It would also mean that a minister who has stakes in the real estate business would not even remotely associate himself or herself with the Ministry of Urban Development. A leader owning a media house would not hold the portfolio of Information & Public Relations or any other office having direct or indirect professional or business dealings with the Press. Similarly, an MP or a minister either owning an airline or having business interests in the aviation sector should not be involved in the process of framing aviation policies. Since such interests could be spread across the spectrum, the definition of COI ought to be all encompassing.
Such improprieties are not limited to the political leaders alone. They would also concern MPs, MLAs, civil servants and those employed in public sector undertakings.
There is also ample scope for COI in the service industry. There have been allegations of ministers, MPs and civil servants having a controlling interest in school and hospital chains bending rules in their favour.
Incidentally, the issue of conflict of interest does not find mention in the Constitution. After Independence too, the need for incorporating safety valves on COI into either the Constitution or in anti-corruption laws was possibly not felt because those occupying high offices were expected to ensure that like Caesar's wife, they were not only correct but also seen to be correct. And to their credit, it must be stated here that most of them ensured that this did not happen. However, of late, with the general degradation of morals and also with crony capitalism creeping in at all levels, COI is widespread and hence the need to bring in a system of checks and balances.
Need for stringent systems
In fact, some safeguards to prevent conflicts of interest have existed in the service rules for officers all along. For example, the Central Civil Service (Conduct) Rules forbid a retiring Group A officer from seeking re-employment in commercial organisations for one year. It is another matter that this rule is being violated with impunity now.
Since there have been no norms on COI for political leaders, even the rules for civil servants have been bent over the years. The relevant provision in the IAS Cadre Rules prohibiting bureaucrats from going on deputation to corporate entities registered under the Companies Act, 1956 was changed in 2011. Now they can serve in private companies for up to five years. One is not sure if there are stringent systems in place to ensure that the officers on return to the government have no dealings with the companies with which they were on deputation.
For want of a "cooling off" period on retirement, civil servants and even defence services officers have been given sinecure posts. Since these are given to the handpicked few and without following a transparent selection process, the inference of the appointed persons toeing the line of the appointing authority when in service can't be discounted. This would indicate in such cases possible "convergence of interest", which, I suppose, is no different from conflict of interest.
For want of clear parameters on what exactly constitutes COI and how this can be prevented, unscrupulous politicians have unashamedly diminished the dividing line of their private businesses and government responsibility. Nation-wide there are examples galore of politicians and their kith and kin having allowed their private enterprise to grow at the cost of their rivals and also the public sector undertakings.
The Tribune investigations last week into the COI of the extended family of the Punjab Chief Minister, Parkash Singh Badal is one such example. These series of reports brought out the business dealings of the maze of the companies of the Badal-Kairon-Majithia families with various departments of the government.
Bending rules
In case of the power sector, for example, what comes out is that the companies of the family of CM's daughter and son-in-law, Adesh Partap Singh Kairon, had been dealing with the Power Corporation, which reported to the Punjab Chief Minister, Parkash Singh Badal, who was also holding the power ministry portfolio. In some cases, as the reports brought out, the companies were given contracts allegedly by bending rules.
In case of the renewable energy sector, the series brought out COI of Bikram Singh Majithia, Minister of Revenue and Renewable Energy. Majithia is the brother-in-law of Deputy CM, Sukhbir Singh Badal. The company in which he and his family members had stakes had dealings with the Punjab Cooperative Department through the Punjab Energy Development Agency (PEDA), which was the facilitating department. PEDA reported to the ministry of which Majithia held the portfolio. It also emerged that delay in carrying out works on the part of Majithia's company had resulted in losses to the sugar mills that were to be revived through the scheme.
In the transport sector, it is common knowledge that the Punjab Government headed by the Chief Minister has been promoting luxury and AC buses in the state — a sector in which they have slowly gained monopoly since coming to power in 2007. The Tribune investigation brought out that the major beneficiary of Punjab Government's transport policy, including the taxation policy, were luxury buses. The reports further highlighted how the transport officials in the state closed their eyes to the blatant violation of bus time-tables and permits by the "favoured" companies.
What has given another dimension to the COI in Punjab is the fact that not only are 27 of the 50-odd ministerial portfolios held by the extended Badal-parivar, the head of the Council of Ministers in the state is Parkash Singh Badal himself.
There are numerous other instances of COI cutting across political parties and states. In Himachal Pradesh, for example, Chief Minister Virbhadra Singh and members of his family have been accused of allegedly having business and monetary transactions with a private entity, which was first granted a hydel power project in the state and later given repeated extensions in work following delays.
Virbhadra's bête noire and BJP leader, Anurag Thakur, too, has been accused of allegedly using his political clout to occupy land belonging to Himachal Sports Department for the HP Cricket Association, of which he is the President.
In Haryana, businessman-turned politician, Naveen Jindal is facing CBI inquiries in the Coal Block Allocation Scam for his company's alleged monetary transactions with business entities of the former Minister of State for Coal, Dasari Narayan Rao.
Those in the eye of the storm in Punjab and elsewhere would of course point out — and rightly so — that nothing in the law books prevented them from running businesses. Also that despite such issues having been in the public domain, they have been re-elected in polls. Yet, does that absolve them of conflicts of interest?
Dr Arun Gupta, Convener, Alliance Against Conflict of Interest (AACI), that has been taking up this issue, says, "It is time to make the governments more accountable. India and its states should have a law to prevent conflict of interests in public policy development and its programme implementation."
Global norms
It is not out of place to point out that some other countries have guidelines in place to deal with such cases. In fact, the UN Convention Against Corruption has often stated that for anti-corruption laws to be effective, conflict of interest should be addressed.
Most countries have laws and rules that forbid ministers and those in executive positions from actively running their business enterprises. Most of these countries extend the same rules to their legislators.
The European Parliament even has a code of conduct for its members. It tightens rules on financial declarations and their contacts with lobbyists to even avoid any perception of conflict of interest. In US, the Supreme Court has upheld the legitimacy of laws that prevent officials from voting on issues in which they have a conflict of interest.
In India, the first serious attempt in this direction was made in 2007 when the Lok Sabha constituted a committee under Kishore Chandra Deo to look into the alleged misconduct of some MPs. The report was submitted in March 2008, but there has been little forward movement on it. Though the Code of Conduct for MPs requires them to declare and register their pecuniary interests, it has not been enforced. The code even mandated the MPs not to vote on an issue or a question in which they have a direct pecuniary interest.
In 2011, Rajya Sabha MP, Dr EMS Natchiappan introduced a private members' Bill — The Prevention And Management of Conflict of Interest Bill. Unfortunately, nothing of the sort has yet seen light of the day.
Feeble attempts
* Lok Sabha constituted a committee under Kishore Chandra Deo in 2007 to look into the alleged misconduct of some MPs. The report was submitted in 2008 but no action has been taken in this regard so far.
* Rajya Sabha MP, Dr EMS Natchiappan introduced a private members' Bill — The Prevention And Management of Conflict of Interest Bill — in 2011. But it hasn't seen the light of the day so far.
* Code of Conduct for MPs requires them to declare and register their pecuniary interests. It has not been enforced.
Guidelines for political leaders
* A person, on becoming an MLA/minister, will make public in form of an affidavit all his and his immediate family's business dealings, including directorships and shareholdings, including the ones held in the past.
* The company/companies of the minister and minister's family will have no business dealings in or with the Union or state government (where he or she is holding the post).
* A minister will abstain from any meetings, including Cabinet meetings, wherein any issue/matter pertaining to the product(s) of the company that his family is engaged in figures.
* A Chief Minister will abstain from presiding over the Cabinet meetings, wherein issues/policies pertaining to the businesses of the members of his family are to be discussed.
* An MLA/MP/minister will abstain from voting on an issue that pertains to his/ her business interests in or outside the Parliament/Assembly.