Today is World Heart Day
Heart matters: Keep your ticker healthy
Four people die of heart attack every minute in India and the age group affected is mainly between 30 and 50 years. Twenty-five per cent of heart-attack deaths occur in people less than 40. If preventive measures are not taken, it is quite possible that we may be the first generation in evolution to have a longer lifespan than our children
Harinder Singh Bedi
It is estimated, according to WHO data that by 2020 cardiovascular disease will be the cause of over 40 per cent deaths in India as compared to 24 per cent in 1990. (http://www.who.int/gho/ncd/en/). With over 3 million deaths owing to cardiovascular diseases (CVD) every year, India is very soon set to be the "heart disease capital of the world". Globally, heart disease causes 17.3 million deaths annually. In 2020, 2.6 million Indians are predicted to die due to coronary heart disease.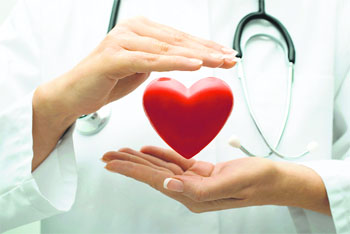 For heart's sake: Taking care of the risk factors that can predispose one to CVD can ensure optimum cardiac health
Burden of disease
Currently, Indians experience CVD deaths at least a decade earlier than their counterparts in the West. The Global Burden of Disease (GBD) study estimates that 52 per cent of CVD deaths occur in young and middle-aged individuals (30-69 years) in India. The contributing factors for the growing burden of CVDs are increasing prevalence of cardiovascular risk factors, especially hypertension, dyslipidemia, diabetes, overweight or obesity, physical inactivity and tobacco use.
At the same time, Indian coronary artery disease is very peculiar as compared to the West. We are seeing in younger patients, the disease follows an accelerated course and affects mostly the entire length of the artery (diffuse disease). This, coupled with the fact that 40 per cent of these patients are diabetic, makes it deadly.
The precious asset of our nation is its young population. Ironically, it is this population, our demographic dividend, that is becoming the most vulnerable to heart disease. Four people die of heart attack every minute in India and the age group is mainly between 30 and 50 years. Twenty-five per cent of heart attack deaths occur in people less than 40 years.
Women too can be targets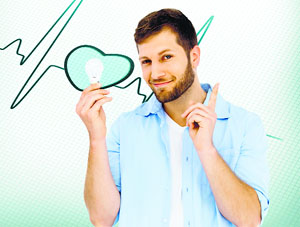 Even women — who till now were relatively immune to heart disease — at least till menopause — are catching up. "I can't have heart trouble, I'm a woman," is a general perception whenever a woman gets pain in the chest. She could certainly be wrong. The number of women who attribute symptoms of chest discomfort or pain to "asthma," "gas" or "indigestion" and land up on my operating table after suffering a needless heart attack is just not funny. What is equally alarming is that even doctors are prone not to take symptoms of heart attack seriously in women because of the misconception that women are immune to heart attacks. The index of suspicion tends to be lower when treating a female patient. Thus when a woman comes to the emergency room complaining of indigestion, she is treated for indigestion. If a man comes with the same symptoms, the first investigation is an ECG. This has been proven in numerous published studies from major centres all over the world. Even healthcare workers just don't think about heart attack when it comes to women. It is this misconception that kills. In America, one in two women die of heart disease (one in six die of breast cancer). This is because of the fact that in a heart attack scenario "time is muscle." That is, sooner the appropriate treatment is started the more heart muscle can be saved from death. In women, the classic heart attack symptoms (crushing, squeezing pain in the chest) may be replaced by "atypical" symptoms (chest discomfort, shortness of breath, indigestion etc). A disturbing trend that I and many of my colleagues have noted with concern is that heart disease is now attacking younger women too, even before menopause. Possibly the increased stress of working, being part of the rat race and managing the home is one of the important risk factors.

WORKING MEASURES
n Pack it up: Packing your lunch, instead of eating out, enables you to control your calories and fat accumulation. Prepare larger healthy meals for dinner to have leftovers for work.
n Step away from the desk: No matter how busy your day is, go outside for lunch or take a break in the cafeteria. Do not eat at the work table. You'll be more satisfied and recharged, so paying attention to your food, not e-mail.
n Get moving at work: The best is to cycle to your workplace. I was pleasantly surprised to find a professor of orthopaedic surgery at my institute cycling to work. He stays fit and healthy.
n Park your car away from the entrance: Take the stairs rather than the lift and take a short walk at lunch time. If you come in a bus, get off one stop earlier. People working in malls have the advantage of an excellent airconditioned environment to walk in. Some malls open up early before shopping hours for walk enthusiasts!
n Team up: Partner with a co-worker for a nutrition and fitness plan. A 2008 American Heart Association survey revealed that adults are 76 per cent more likely to walk if someone else is counting on them.
n Break for water, not coffee: The human body loses about 10 cups of water during daily activity, so it's important to replenish it. The American Heart Association recommends drinking six to eight glasses of water per day.
n Laugh for life: Minimising stress is important for wellness, and laughter is the best medicine. Crack jokes at work.
n Say "no" to tobacco: A smoke-free workplace is easy to implement now with the new laws in place. Employers must encourage and help those attempting to quit smoking.
n Insist on healthy food options in your canteen: Get your management to ban colas, fried and junk food. Snack on fruits. Canteens should cut down on greasy, salty food. This could add a few years to an employee's life.
n Start yoga classes at work: Just a 15-minute break and group yoga therapy is not only good for the heart, but can also inculcate team spirit and create a feel-good atmosphere. We have devised work-based yoga therapies which can be used by individuals at any time at work. Employers should designate exercise areas for employees and hold counselling sessions to address workplace stress. They should be given a daily break with the option of a recreational activity.
n Stress management: Employees should be made to learn skills to manage work-related stress. Encourage people of all levels to take pride in their work. Studies suggest that people who take pride in their work are less likely to suffer from cardiovascular disease. Men who suppress their anger about unfair treatment at the workplace are two to five times more likely to die from heart disease. Hostility and anger management sessions at the workplace are a must. Perks like retreats, picnics, free health check-ups and the services of a game room, gym and spa should be offered.
n Ensure healthy snacks at meetings: Change the culture of offering coffee and biscuits at meetings to water and fruit.
n Limit alcohol intake: Office parties should not be an excuse to binge on alcohol. "Official" restrictions on alcohol intake are not a bad idea. Excessive alcohol intake damages health, raises blood pressure and weight, and reduces productivity.
Common causes
The most common causes causing heart disease in young persons and women are as follows :
Diabetes Mellitus: The rise in the incidence of diabetes is a major factor in youngsters developing heart disease. Diabetics have an increased tendency to form blood clots and developing bockages in the arteries.
Smoking: Basically an addiction which starts in school / college, it is the single largest risk factor for a young individual developing a heart attack. Smokers not only develop disease earlier but are at a two-fold increased risk as compared to non-smokers. They are at a four-fold-increased risk of sudden death due to MI. Women who smoke are at a higher risk.
High cholesterol levels: Excess cholesterol deposits enter the inner lining of the coronary arteries gradually, building into larger deposits, thereby making the arteries narrower. Consequently, the blood supply to the heart gets obstructed leading to a heart attack. Though the total cholesterol levels are a predictor of heart disease, many Indians who develop MI have normal total cholesterol levels. This is because even though their total cholesterol levels are normal, they have low levels of good cholesterol (HDL cholesterol) and a very unique, dangerous type of bad cholesterol (LDL), which has a higher blood clot-forming tendency.
Hypertension: Changing food habits leading to increased salt consumption in ready-to-eat processed super-market food, stress and a sedentary lifestyle — have all contributed to the rise of young hypertensives. Most of us grab snacks — fried food, namkeens and samosas between meals when hungry. Not only do these have a high salt content but they are also sources of harmful trans-fat.
Obesity: We are in the grip of an obesity epidemic. Obesity is a combination of poor physical activity, stress and an unhealthy food culture. With obesity comes the risk of developing diabetes, high blood pressure and high cholesterol. Indian obesity is different in the form of abdominal obesity where there is excess fat deposit around the belly. Unfortunately, it is this belly fat, also called "apple-type obesity," which is especially dangerous.
Unhealthy food habits: Junk food joints have become hang-outs for college students and young professionals. I get a fair number of patients from the traditional totally vegetarian communities (eg Jains) who are at risk because of the liberal use of milk, ghee, oil and a higher intake of refined carbohydrates, saturated fats and trans-fats. They are surprised that they have got heart disease in spite of not eating meat or smoking .
Physical inactivity: Physical inactivity starts from school as most modern-day teaching hardly stresses the importance of physical education. Eighty per cent of our young population is physically inactive; the remaining 20 per cent that frequents the gyms concentrates on muscle building rather than aerobic training — a Salman Khan like six-pack is the goal instead of overall health!
Stress: The good news is that youngsters today get paid handsomely but the bad news is that the work at MNCs and BPOs is mostly desk work, long working hours, unhealthy eating habits at work and at home, stress and poor sleep quality — all risk factors for heart disease .
Lack of awareness: The rural and urban poor are more susceptible because they tend to ignore the disease due to poor access to healthcare, high cost of treatment, social stigma and illiteracy. Seeking treatment will also mean missing wages and reduced productivity. The numbers are not going to decrease and unless drastic steps are taken at collective and individual levels, the future will be bleak.
Now for the positive news. Most of heart disease is preventable. A study published this month (September 2014) in the Journal of American College of Cardiology showed that refraining from smoking, being physically active, having no abdominal adiposity and sticking to a healthy diet significantly reduces the incidence of heart disease.
This World Heart Day, the focus is on creating heart-healthy environments. Ensuring that people are able to make heart-healthy choices wherever they live, work and play, encourages us all to reduce our cardiovascular risk factors. Interestingly, build up of fatty plaque and early heart disease can be reversed by simple measures. At least 80 per cent of premature deaths from cardiovascular disease (CVD) could be avoided if four main risk factors — tobacco use, unhealthy diet, physical inactivity and harmful use of alcohol — are controlled.
Simple heart-healthy choices include getting active in simple enjoyable physical activities / games for just 30 minutes per day, five times a week. The effort should be to eat a prudent heart-healthy diet that is basically a vegetarian diet low in fats and deep fried food. At least two to three servings of vegetables per person should be ensured. Processed food should be avoided and abstaining from tobacco is a must. Also mandatory is a yearly checkup; maintaining a healthy weight; managing stress in a positive manner and engaging in positive social activities. Yoga is a good way of de-stressing and maintaining a healthy lifestyle. On World Heart Day, let us all pledge to be heart smart by making simple heart choices and not hard choices.
—
The author is Head, Cardiovascular & Thoracic Surgery at the Christian Medical College & Hospital, Ludhiana. He was earlier at Escorts Heart Institute, New Delhi & St. Vincent's Hospital, Sydney.
HEARTY FACTS
n Cardiovascular disease (CVD), which includes heart disease and stroke, is the leading cause of death globally and unfortunately kills 17.3 million people each year.
n Half of all deaths occur in women, and CVD kills more women than cancer, tuberculosis, HIV/AIDS and malaria combined.
n Children are vulnerable too: 1.35 million babies are born with congenital heart disease every year. Moreover, children may have to face the emotional consequences of seeing a loved one becoming ill with CVD. A healthy heart starts from childhood, the best time to adopt heart-healthy behaviour and reduce risks.
n By 2030, it is expected that 23 million people will die from CVDs annually. That is more than the population of Australia.