THIS ABOVE ALL
House of Praise
Khushwant Singh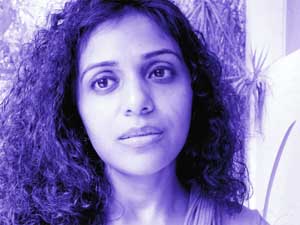 THE Golden Temple has monopolised Amritsar's scene since the day the fourth Guru Ram Das had its foundations laid over 400 years ago and named it Harmandar — the Temple of God. It was first known after its founder Ram Das Pur. It changed its name to the waters — Amritsar, pool of nectar — which surround the central edifice re-created in marble and gold leaf by Maharaja Ranjit Singh. A dip in the holy waters cleanses you of sins committed earlier: Amritsar Sarovar nahtey sab utray paap kamaatey. It is also known as Sifti daa ghar (the house of praise).
One tends to forget that Amritsar has numerous other temples, including the Hindus' Durgiana Mandir, remnants of a fort, Company Bagh, Jallianwala Bagh and, above all, its people known after the colloquial Umbersari as Umbersarias — a garru lous, money-minded people living in narrow, foul-smearing lanes that wind through the city's belly-like intestines. Those who made it big live outside the city in large bungalows amid spacious gardens.
The city, mainly the Harmandar Sahib, has been much-photographed and painted on canvas. For the first time its people have been captured by a young (28) Umbersarni Rupa Bajwa in her debut novel The Sari Shop (Penguin).
It is based on men employed in Sewak Sari House to which come wives and daughters of the rich and the not-so-rich to buy the best that is made in the country. The main character round whom the novel revolves is Ramchand, a semi-literate callow youth who is trying to teach himself English while he ogles the wife of his landlord washing clothes and utensils in the courtyard below the window of his one-roomed lodging. One of his assignments takes him to the bungalows of the rich Guptas and Kapoors. Both families' earlier venture had flopped and they did not pay their workers three months' wages. Even after they made good, they did not bother to clear their debts to their workers. One among them, Chander, who was rendered destitute, found a job with Sewak Sari House. He drowned his past grievances in copious libations of hard liquor. His wife was not so forgiving. First she appeared at the gates of Gupta's mansion and cursed them in choicest Punjabi abuse till she was taken away by the police. Undaunted, she repeated the performance outside the Kapoor's mansion. This time the police took her, gang-raped her and dumped her in her hovel. Worse was to follow. Chander and his wife got drunk, fought each other and created riot in their mohalla. People came, savaged Chander's wife and then set her hovel and her ablaze. Ramchand was the only one who knew the truth. He exploded with anger against injustice in the world, stormed into Sewak Sari Shop, abused his colleagues and his boss. He went without food for many days. When his anger subsided, he meekly returned to his shop, apologised to everyone. He was forgiven and got back his job. The moral, if you call it one, is that it is wise for the poor to accept injustice with good grace. The unjust rich have the law and the police on their side.
Rupa is blessed with gift for words and craftsmanship required to write a highly readable novel. I have little doubt she will make a name for herself in the years to come and add lustre to the name of the Holy City.
Fear of dying
"We are not afraid of death but of dying." This was the opening sentence of an article written on the subject in Gurmukhi. It had been cyclostyled and delivered to me by Manmohan Singh Sabharwal and Gagandeep Singh of Patiala. On an earlier visit I had told them I was compiling a collection of obituaries I had written and writing one of myself entitled Death at my door for Roli Books. They thought I should have a look at the article they had brought. They did not know who its author was.
EARLIER COLUMNS

In Farid's footsteps
July 10, 2004

One up on Ghalib
July 3, 2004

Star interpreters
June 26, 2004

What makes a city beautiful
June 19, 2004

CRI turns 100: No sound of celebration
June 12, 2004

Man-motivated tragedies
June 5, 2004

A verdict in favour of secularism
May 29, 2004

Charm of the Shivaliks
May 22, 2004

Meditating upon the Gayatri Mantra
May 1, 2004

Idol speculation
April 24, 2004

He could've been Betaaj Badshah
April 17, 2004

The potent Gayatri Mantra
April 10, 2004
I found the article very illuminating and give a gist of it for the benefit of my readers. After asserting that we are more afraid of dying than of death, the author goes on to say that there is only one way we are born but hundreds of millions ways in which we can die. The dead far outnumber the living. We try all kinds of medicines to cure us of illnesses, whereas death is the final cure of all that ails our bodies. Death is the ultimate in democracy as it comes to everyone, the rich as well as the poor. No one can argue with it or persuade it to change its mind...it is nature's reminder to mankind that their time is over.
Life is short. What is more important is how you live the life given to you than how long you live.
The main concern of all world's religions is death: how to overcome the fear of dying. We coin words to lessen its impact: gone to his heavenly abode, passed away, marched on, became beloved of God, ended life's journey etc. We have different customs to distance ourselves from the dead: some bury them, some cremate them. We have periods of mourning and we have prayers on their death anniversaries. The most important thing to keep in mind while performing rituals for the dead is that you too must die — memento mori.
People of different ages have different perceptions of death. Children do not understand it beyond thinking the dead person has gone to some other place. In youth they think it is still a long way away. It is only when people are in their 40s that they seriously contemplate about death and wonder if they will have enough time to complete tasks they have undertaken. In the 70s, the possibility of impending death becomes a reality. As long as one has grand parents and parents, one does not think he also is mortal. It is after they are gone that a person realises that his turn to go will be next.
Death is the basic element we all fear. We play hide and seek with it. It is better to confront it boldly. Don't count the years you have lived, but what you put in the years you lived.
Indian democracy
How wonderful is our democracy.
In form it is foreign, in spirit it is desi.
We fight elections like soldiers unskilled
Many are injured, some are even killed.
Parties issue manifestoes which nobody reads.
The path they chalk out one rarely treads.
Since nobody listens to political blokes
They hire stars to attract the folks
Some distribute sarees among women voters
Others offer free milk and laddoos to their supporters!
Candidates coax their voters in many ways
The tamasha goes on for several days,
In between, come exit polls, off the mark
Instead of enlightening, they keep us in the dark.
Winners rejoice when over is the race
But losers seldom accept defeat with a grace
(Courtesy: G.C. Bhandari, Meerut)