Prayer of Faith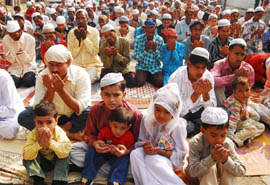 Devout Muslims pray in Jalandhar on Tuesday. — A Tribune photograph
Forum provides relief to PSEB consumer
In a significant judgement, the District Consumer Disputes' Redressal Forum, Kapurthala, has provided relief to a Punjab State Electricity Board (PSEB) consumer, Mr Mohinder Singh, by not only quashing sundry charges of Rs 3000 from his bill but also by imposing damages and litigation expenses on the PSEB.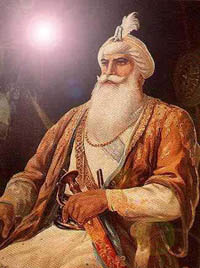 Jassa Singh Ahluwalia — a great personality


The Kapurthala heritage festival is celebrated annually for the past five years to commemorate Baba Jassa Singh Ahluwalia, the founder of Kapurthala, which is said to be founded by Rana Kapur, an emigrant from Jaisalmer in the early part of the 11th century.
Vet pharmacists join seniors in stir
Catching the Punjab Government on the wrong foot, 250 freshly passed-out veterinary pharmacists joined hands with their seniors in the ongoing agitation, stating that they would not work under service providers (veterinary officers on contract). The pharmacists had completed their training (batch 2004-06) from the Veterinary Pharmacists Course Training Centre, Patiala, on October 17.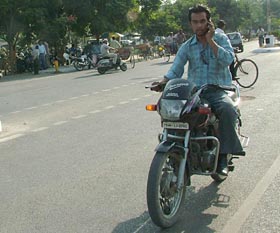 No care: A youth rides his bike and talks on the cellphone oblivious to his own safety as well as of others in Jalandhar on Tuesday. — Photo by S. S. Chopra
From Schools and Colleges
Workshop on intellectual property rights held
A workshop on 'Intellectual Property Rights' and 'Patent Awareness' was organised in association with the Punjab State Council for Science and Technology, Chandigarh, at DRV DAV Centenary College, Phillaur, on Monday. Dr R.C. Sobti, Vice-Chancellor, Panjab University, Chandigarh, inaugurated the workshop by lighting the lamp. The Principal, Dr Subhash Chawla welcomed all the dignitaries and delegates on the occasion.
Young World
Athisii, Megha win essay writing contest
Inter-college debate and essay writing contests for teams falling in Zone-II were held at DAV Institute of Engineering and Technology on Friday. A. Athisii of CT Institute won the first prize in essay writing contest, followed by Megha Pathak of DAV Institute of Engineering and Technology and Anuradha of SS College of Engineering and Technology, Pathankot.
Sainik School Kapurthala produces its first Lieutenant-General


Two alumini of Sainik School Kapurthala have bring laurels to their school as one of them has become Lieutenant General of 15 Corps for the time whereas the other has appointed as chairman of Punjab Energy Development Agency. Lieutenant General Amarjeet Singh Sekhon is a proud alumni of Sainik School Kapurthala which he attended from 1962 to 65 with the school No.425. He spent his bulk of school days in Azad House and had excelled in Hockey and Football.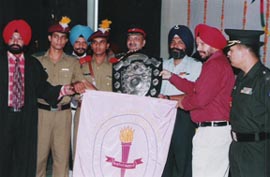 Tilak House being presented the trophy and banner by the chief guest, Mr Raminder Singh, Deputy Commissioner, Kapurthala. Col (Dr) AK Tyagi, Principal, Sainik School, Kapurthala, is also in the picture.
Now, lodge a complaint on
MC site
Tired of endlessly pursuing your councillor for a civic problem in your ward? From tomorrow onwards, you need not pursue him too long. You will be able to lodge such a complaint online directly to the top MC officials against the problems of your ward.
Suri is RCF GM
Mr S. K. Suri took over as General Manager, Rail Coach Factory, Kapurthala, on Friday. He was working as Additional Member (Planning), Railway Board, prior to this assignment.