PUNJAB

HARYANA

JAMMU & KASHMIR

HIMACHAL

REGIONAL BRIEFS

NATION

OPINIONS

MAILBAG

BUSINESS

SPORTS

WORLD
ADVERTISEMENT
Tuesday, July 10, 2007, Chandigarh, India
Updated at 3:00 am (IST)

Evidence shows involvement of Haneef: Minister
Bangalore connection grows bigger
Bangalore, July 9
The Bangalore connection in the UK terror plot today grew bigger with the city police announcing that it was examining a hard disc recovered from the alleged Glasgow bomber Kafeel Ahmed even as the state home minister announced there was "conclusive evidence" to prove the complicity of Dr Mohammed Haneef, another relative of the Ahmed brothers, in the bombings.



Editorial: Global terror cells
Indian doc's detention extended
Melbourne, July 9
Indian doctor Mohamed Haneef, being questioned in Brisbane over the foiled UK bomb plot, will be held for another two days after the federal police were granted an extension by an interim court order.
CAST YOUR VOTE
Will the Sensex be able to maintain itself above the 15,000 mark?

ADVERTISEMENT

CHANDIGARH

LUDHIANA

JALANDHAR

DELHI

HIMACHAL PLUS

HARYANA PLUS
New

AMRITSAR PLUS

LIFESTYLE

BRIDES WANTED

GROOMS WANTED

OTHERS

HOW TO PLACE ADVTS

Masjid Stand-off
Last-ditch talks with militants
Islamabad, July 9
The government tonight held last-ditch talks over loudspeakers and cellphones with a radical cleric and hundreds of militants holed up in the Lal Masjid but there were little indications of a breakthrough to end the weeklong standoff.
Sensex Makes History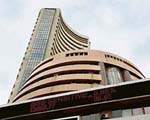 Closes above 15,000 mark
Mumbai, July 9
The Sensex today closed above the 15,000 mark for the first time. It touched a high of 15,085 levels in an intra-day trade before closing lower at 15,045 levels, gaining 0.5 per cent or 81 points at close.
ONGC vessel sinks off Bombay High; eight missing
Mumbai, July 9
Eight employees of the Oil and Natural Gas Corporation went missing after the vessel, in which they were being transported from the mainland to Bombay High, capsized due to bad weather this afternoon. According to ONGC chairman and managing director R. S. Sharma, the incident happened at around 12.30 pm.


India: The Tasks Ahead
SPECIAL SUPPLEMENT
125TH ANNIVERSARY CELEBRATIONS,
INAUGURAL SESSION

HOROSCOPE

E - Revolution 2005:
A Two-day IT conclave

Assembly Elections - 2005

Turbans

Chandigarh is 50

EARLIER FEATURES
Global Warming
Australia plans wildlife corridor
Canberra, July 9
Australia will create a wildlife corridor spanning the continent to allow animals and plants to flee the effects of global warming, scientists said today. The 2,800 km climate "spine", approved by state and national governments, will link the country's entire east coast, from the snow-capped Australian alps in the south to the tropical north - the distance from London to Romania.
Dera row: Ratia Sikh conclave postponed
Decision divides Sikh clergy
Amritsar, July 9
Jathedar Akal Takht Giani Joginder Singh Vedanti has postponed the Sikh conclave, scheduled for July 11 at Ratia in Haryana following tremendous pressure from various quarters. This was stated in a press note, issued on the letter head of Akal Takht this evening here.


Games Village on Yamuna Riverbed
Magsaysay awardee to launch satyagraha
New Delhi, July 9
In protest against the proposed games village for the 2010 Commonwealth Games on the riverbed of the Yamuna, Magsaysay award winner Rajinder Singh has decided to launch a "satyagrah" in the Capital and for one he is sure that "come what may the planned infrastructure on the environmentally precarious site will not be allowed to become a reality".

Jehadi CDs seized from home of terror suspects
July 9, 2007

Iraqi doc first to be charged
July 8, 2007

Sensex leaps to 15,000
July 7, 2007

8 militants fleeing Lal Masjid held
July 6, 2007
1,200 surrender, desert
July 5, 2007
2 Indian docs held in UK, Australia
July 4, 2007
Debug all judges, court: Bench
July 3, 2007
Day II: BSNL fails to connect
July 2, 2007
Chandigarh down
July 1, 2007
Interim bail for dera chief
June 30, 2007