Ultimatum to govt on bridge
Yamunanagar, November 1
Residents of 50 villages have been facing a lot of problems because of the lack of a bridge on Chitang rivulet on the road connecting Bal Chhapar and Talakur here.
Vying for a govt job?
Manoj's success compels a review
Jind, November 1
Seeking a government job is a tough task these days. At the same time, jobs in public sector are not very popular among the educated youth, mainly because of lack of exposure, besides being less remunerative. This is the reason why youth like Manoj Brar of Singhpura village of the district are self-employed. Manoj is already managing a private modern dairy farm with about 70 cattle and supplying a large quantity of milk daily while many of his age may either be doing a small time job or awaiting an interview call.

Manoj Brar (right) at his dairy farm in Singhpura village in Jind district. —A Tribune photograph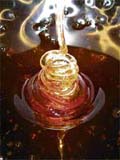 Honey processing project
Delay irks beekeepers
Sonepat, November 1
Much to the dismay of beekeepers of the state, the project to set up a honey processing plant at Murthal in the district by the Haryana Agro-Industries Corporation (HAIC) has been delayed. As per an earlier decision, the plant was to be set up by the HAIC at Murthal with financial assistance of Rs 50 lakh from the National Horticulture Mission (NHM), but about 6-7 months back, the Union Agriculture Ministry took a decision to hand over the project to the newly formed National Bee Board (NBB) which is yet to streamline its functioning.
Dharohar to keep state's culture alive
Kurukshetra, November 1
Haryana is home to vibrant and rich culture. Since the time of the Mahabharta, the state has seen assimilation of different cultures and people and over the centuries developed its own unique way of life.



Different kinds of hookahs on display at the Dharohar museum in Kurukshetra
'Build road to link 2 villages'
Fatehabad, November 1
Residents of Bothan Kalan and Bhirdana villages of this district are unhappy over the inordinate delay in the construction of a road linking the two villages. The residents have even met Chief Minister Bhupinder Singh Hooda in this connection but have got nothing except assurances.
Inside Babudom
Officers 'favour' mid-term poll
Chandigarh, November 1
The recent standoff between the Left parties and the Congress over the Indo-US nuclear deal saw Haryana babus taking a lot interest in the possibility of a mid-term poll.
Jhajjar blood bank project on back burner
Jhajjar, November 1
Ceremonial inauguration of a project is more important than its getting commissioned. This is what the proposed blood bank of the local civil hospital seems to be conveying.
Ambala Sadar grain market
Shifting plan yet to materialise
Ambala, November 1
The ambitious plan to shift the grain market of Ambala Sadar to a new location outside the municipal limits has not yet been materialised.
Poor Roads
Budget suggests likely improvement
Kurukshetra, November 1
The roads in the district are likely to improve following budget allocation of Rs 59.61 crore for its repair and maintenance during 2007-08.


A view of a potholed road dividing Geeta Colony and HUDA Sector 17 at Kurukshetra. —Photo by D.R. Vij
This shrine gets visitors from all faiths
Neval (Karnal), November 1
Karnal district had a thriving Muslim population before the Partition when almost all Muslims families migrated to Pakistan or elsewhere. They left behind many religious shrines that are turning to ruins for the lack of adequate care.


A man prays outside the shrine of Sufi saint Hazrat Noor Mohammad Chisti in Neval village in Karnal. —Tribune photo by Ravi Kumar
Traffic scene awful, control worse in Kaithal
Kaithal, November 1
The violation of traffic rules has become a routine for most of the road users except a very few who follow the rules as their moral duty. The traffic laws are being violated with impunity in this town and other parts of this district, posing a serious risk to the lives of the road users.

Not caring two hoots for the rules maxicab owners overload their vehicles with passengers at Kaithal. —Photo by writer
Power supply to improve in Gurgaon
Gurgaon, November 1
Power supply to Gurgaon will improve by next week with the commencement of a 220 KV substation of 100 MW at Daultabad. The station will be a new source of electricity from Bhadurgarh to Gurgaon.
Study on nutritive value of cattle feed
Karnal, November 1
Cereal straws and agro-industrial byproducts are available in large quantities for feeding to dairy animals. Though these are poor in nutritional quality because of low protein and high lignin contents, they are potential source of cell-wall polysaccharides such as cellulose and hemi-cellulose.
Study on 1857 uprising
319 were shot dead by British in state
Yamunanagar, November 1
Owing to the lack of proper research and literature, the role of Haryana in the first war of Independence remains unknown.
CITIZEN FIRST
Power utilities overcharging
Power utilities in the state request consumers to use CFLs instead of normal bulbs to save electricity. I started using these lamps and avoided unnecessary lighting in the house. The result was quite impressive and the power consumption reduced.
Citizens' Grievances
Passport, when?
I applied for a passport vide receipt no. 13751, department receipt no. 5657, file no. IDCHDZ45235107, on 17.4.2007, with the Regional Passport Office, Chandigarh. I am working with Canara Bank, Karnal, and have already submitted a no-objection certificate from my department Canara Bank, Circle Office, Sector 34 A, Chandigarh, along with other relevant documents to the RPO. Even as six months have passed I have not received any response in this regard.