Saturday, January 12, 2008, Chandigarh, India
Updated at 3:00 am (IST)

India-IAEA final round of talks on Jan 16
New Delhi, January 11
The fourth and final round of India-IAEA talks on India-specific safeguards will be held in Vienna on January 16. The Indian technical team will leave for Vienna on January 15 for the crucial round where the nuts and bolts of the final agreement will be fastened.
PM's China Visit
Focus to be on trade and energy security
New Delhi, January 11
Prime Minister Manmohan Singh, who leaves for Beijing tomorrow night on a three-day visit to engage the Chinese leadership on a range of bilateral, regional and multilateral issues, will lay special emphasis on trade and energy security.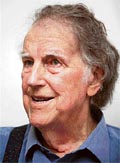 Edmund Hillary dead
Wellington, January 11
Sir Edmund Hillary, the unassuming beekeeper who conquered Mount Everest to win renown as one of the 20th century's greatest adventurers, died today, New Zealand's prime minister announced. He was 88.


Sir Edmund Hillary (1919-2008)

Ethnic Indian politician shot dead in Malaysia
Kuala Lumpur, January 11
A gunman shot dead a Malaysian ethnic Indian politician on Friday, the police said, raising questions as to whether the crime was politically motivated. Lawmaker S Krishnasamy (58) was killed at the office of his party, the Malaysian Indian Congress (MIC), in the southern city of Johor Baru, state news agency Bernama said, but the police and the party said the motive behind the attack was not yet clear.