Double whammy for father of 'missing' girl
Battling khap, social stigma
Narwana (Singhwala), April 9
It is said in Haryana, women are only to be seen and never heard. Falling in love is a crime that "deserves" death penalty in this state. Here, marriages can invite ex-communication for entire families for years.
Jagjit Singh calls Bollywood music weird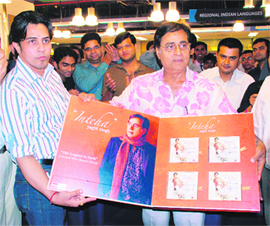 Decries songs like 'Masakkali', 'Jai Ho'
Gurgaon, April 9
A legendary name in the field of ghazal singing, Jagjit Singh, feels that the songs coming nowadays have weird music and goes over the head.
Singer Jagjit Singh launches his album in Gurgaon.