COLUMNS

THIS ABOVE ALL
TELEPROMPT
GOOD MOTORING
LIFE'S LESSONS

FOR CHILDREN

CROSSWORD
ROOTS
RHYME TIME

Earlier Feature
TELEVISTA

AUDIO SCAN

A daughter's insight
The Nehru-Edwina romance
Pamela Mountbatten, Lord Louis and Edwina Mountbatten's youngest daughter, was 18 in the autumn of 1947, which means she had a ringside view of the events leading up to and beyond Independence. She was also a witness to the relationship between her mother and Nehru, which she describes as being "in love", but without having any sexual contact, in a chat with Shyam Bhatia in England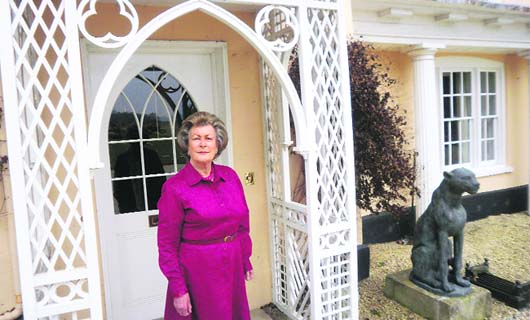 INDIA remains uppermost in the minds of the Mountbatten family, and Pamela Mountbatten has made sure of this by naming her daughter after the country that her father claimed to have freed from colonial bondage. Lord Louis "Dickie" Mountbatten was the last British Viceroy and first Governor-General of independent India when he and his wife Edwina became and remained close friends of Pandit Jawaharlal Nehru and other leading members of the Indian Cabinet.
Omens: sense and nonsense
Most of us have our superstitions and naive beliefs in omens, which come in different colours and hues, says S. Raghunath
IN P.G. Wodehouse's Leave It To Psmith, Mr Ed Cootes, a nimble-fingered card-sharpie, is bemoaning his ill luck to Liz, his estranged accomplice. "Gee, Liz," says Mr Cootes, "a regular voodoo's there's been on me. If I had walked under a ladder to break a mirror over the dome of a black cat, I couldn't have had it tougher." "You poor boy!" commiserates the kind-hearted Liz. We can all empathise with and relate to Mr Cootes.