PUNJAB
HARYANA
JAMMU & KASHMIR
HIMACHAL
REGIONAL BRIEFS
NATION
OPINIONS
LETTERS
BUSINESS
SPORTS
WORLD
Saturday, September 18, 2010, Chandigarh, India
Updated at 3:00 am (IST)

No deferment of Ayodhya decision
Verdict to come on September 24: Allahabad HC
Lucknow, September 17
The three applications requesting the deferment of decision in the long awaited Babri Masjid title suit were today rejected with costs by the Lucknow Bench of the Allahabad High Court. With today's categorical decision of the three-judge division bench, it is now certain that the verdict would indeed be delivered exactly a week from today — on September 24.
Legal luminaries hail Allahabad HC order
New mining Bill promises equity to affected locals
New Delhi, September 17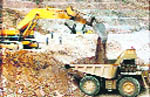 A new legislation on mining will ask companies to share up to 26 per cent of their profits with the local people whose land are acquired or whose lives are affected by mining projects. Mining has raised a political storm with tribals being evicted in the name of development.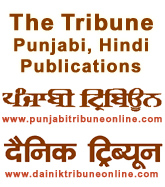 EDUCATION
JOBS & CAREERS
HEALTH & FITNESS
SCIENCE & TECHNOLOGY
REAL ESTATE

SPORTS & WELLNESS
Jat Quota Stir
Haryana turns heat on rioters, slaps 35 cases
Chandigarh, September 17
More than 35 cases have been registered against those who took part in the Jat reservation agitation, which turned violent on September 13. The cases mainly relate to arson and damage to public property. Hisar tops the list with 24 cases. The Government Railway Police registered six cases for damage to railway property.
Expensive gifts came to Irfan from strangers


New Delhi, September 17
The BCCI today admitted that Irfan Pathan was approached by a "stranger" a few years ago and said the discarded pacer had informed the team manager about it.
All Pak-Eng Tests were fixed, claims bookie
Prachanda withdraws from PM race

Kathmandu, September 17
Following his failure to get majority support in Parliament seven times in a row, Maoist chief Prachanda today withdrew from the prime ministerial election after a deal with the CPN-UML, paving the way for formation of a national consensus government in Nepal.
DEBATE:

Appointing Chief Justices
New
UNION BUDGET 2010-11
RAILWAY BUDGET
2010-11

NDA 60 Glorious Years
1857 The First Challenge
E - Revolution 2005:
A Two-day IT conclave
Assembly Elections - 2005
Turbans
Chandigarh is 50
125 Years of The Tribune
India: The Tasks Ahead
India at Sixty
A Tribune Supplement
EARLIER FEATURES
On Sundays
On Saturdays
Cinematic Healing
At Rancho's school, a fun way to beat trauma
It's just something out-of-the-box thinker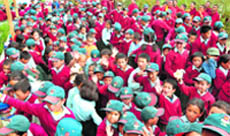 Rancho of '3 Idiots' would have done. The Druk White Lotus School, where the climax of the Aamir Khan flick was shot, is helping its students cope with the trauma of the floods through fun and entertainment.
Hope springs for students of Druk White Lotus School, now popularly known as Rancho's school, at Shey near Leh. Tribune photo: Anand Sharma
Looking for some love tips? Dial cops
In AP, police is love guru, relationship expert and marriage counsellor, all rolled into one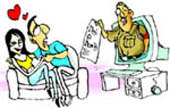 Hyderabad, September 17
From wielding baton to playing the role of a love guru, it's been a smooth image makeover for the Andhra Pradesh Police.In a novel initiative to check crime, particularly the domestic violence, the state police has donned the role of a love guru, dishing out tips for young couples on how to make their relationships work.
EMIs set to go up
September 17, 2010
AFSPA dilution divides all-party meet
September 16, 2010
Hooda announces peace deal with protesting Jats
September 15, 2010
Quota rally in Hisar gets violent
September 14, 2010
Srinagar under curfew, Valley reacts violently
September 13, 2010
Rally turns violent on Eid, Kashmir tense
September 12, 2010
Wannabe doctors, try IITs
September 11, 2010
Cabinet nod to caste count in census
September 10, 2010
Omar tries to pitch for Eid package with PM
September 9, 2010
Extended monsoon in North may cloud CWG
September 8, 2010