COLUMNS



THIS ABOVE ALL

TELEPROMPT

GOOD MOTORING

LIFE'S LESSONS

LEXICON
FOR CHILDREN



CROSSWORD

RHYME TIME
Earlier Feature


TELEVISTA


AUDIO SCAN


NETWATCH

Shortlived stardom
Successful child performers often end up hitting a dead-end in their attempts to make the transition to grown-up movie actors, writes Saibal Chatterjee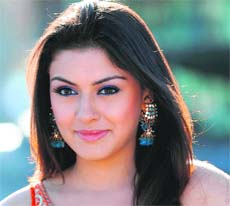 Stealing your heart comes easy to the little cherubs of the big screen. Their innocent effervescence, the bright twinkle in their eyes, the sparkling smiles and their heart-warming antics make for a killer combo. The history of popular Hindi cinema is indeed replete with stories of charming child actors who, as part of many a critically and commercially successful film, have had the movie-going masses in thrall. But why is it that many of these talented boys and girls fail to make the grade once they step out of carefree childhood and into gawky adolescence?
Threads of love
Gaurav shares some easy ways to make this Raksha Bandhan a truly special one for your brother
A self-made rakhi for your brother is the best way to show your love for him. So don't buy one this Raksha Bandhan, instead make one yourself! Rakhi is generally a decorated silk thread. Get creative with a simple thread, beads and designer motifs or even cool-looking stick on fashion jewels. Here is what you will need to make your rakhi very special:
Go for organic clothes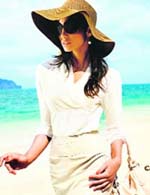 There is increasing awareness among designers about organic apparel. People are willing to buy such pieces as long as they are functional, says Surekha Kadapa-Bose
There is a new buzz in the world of fashion — organic. Till a couple of years ago, it was only "green." Many designers like Wendell Rodriques (Goa), Sabyasachi Mukherjee (Kolkatta), Anita Dongre (Mumbai), Soumitra Mondal (Kolkatta), Digvijay Singh (Ahmedabad), Deepika Govind (Bangalore), Imcha Imchen (Nagaland) and a few others from all over India were more interested in working with green, or the eco-friendly fabric to keep up with the international trend.