COLUMNS



THIS ABOVE ALL

TELEPROMPT

GOOD MOTORING

LIFE'S LESSONS

LEXICON

NETWATCH

FOR CHILDREN



CROSSWORD

RHYME TIME
Earlier Feature


TELEVISTA


AUDIO SCAN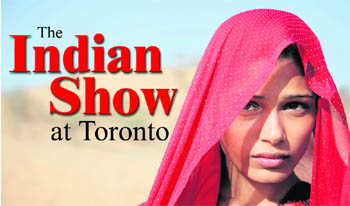 A diverse slew of global productions set in India or about Indian themes is among the highlights of the 36th Toronto International Film Festival, writes Saibal Chatterjee
The Toronto International Film Festivalís (TIIF) engagement with Indian cinema goes back a long way. Over the years, North Americaís premier celebration of the movies has screened films of all hues from and about the subcontinent: offbeat works by the masters, sparkling little gems by directorial debutants, mainstream Mumbai masala fare and cutting-edge documentaries.
Learn it from the Yanks
Lured by Indiaís booming film industry, a famous New York Film Academy will open a branch in the country, writes Priyanka Sharma
Want to learn the art of filmmaking at the New York Film Academy? You donít have to go for that to New York, as the academy, lured by Indiaís booming film industry, will launch its first branch in here that will be operational from 2012.
gold scavengers
We have in India gold scavengers, whose sole task is to clean up workshops of goldsmiths and recover the minute particles of the precious metal after separating them from dust, says Pheroze Kharegat
Alothaim Jewellery Factory of Saudi Arabia produces four tonnes of gold every month. Its losses were about 10 kg per tonne in the 1990s, as the gold dust created during jewellery manufacturing floats about and gets lodged in the walls and ground of the factory.