PUNJAB

HARYANA

JAMMU & KASHMIR

HIMACHAL

REGIONAL BRIEFS

NATION

OPINIONS

LETTERS

BUSINESS

SPORTS

WORLD

Every Wednesday & Saturday

Season's first rain brings cheer to Jammu farmers
Jammu, January 13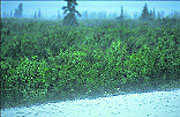 After a long dry spell, season's first rain which lashed the Jammu region in the recent past has brought cheer to Jammu farmers. Agronomy experts had feared a huge drop in the wheat production in the backdrop of the deficient rains this winter.
Pheran in great demand in Jammu
Jammu, January 13
The recent steep drop in the temperature has forced the Kashmiri-origin people living here to put on their traditional robe to beat the chill.
Border alive with festivities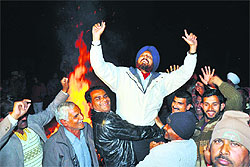 Jammu, January 13
Be it Diwali, Holi, Lohri, Eid, Gurpurab or any other festival, they mingle with the villagers and the border comes alive breaking the otherwise eerie silence.
BSF officers and jawans celebrate Lohri at the Indo-Pak Border in Suchetgarh. Tribune photo: Anand Sharma

Residents face hardships in getting PRCs
January 11, 2011
Traffic violations continue with impunity
January 7, 2011
Autorickshaw drivers fleece passengers
January 4, 2011
Every second day, a life is lost on Jammu roads
December 28, 2011
State 'powerless' to battle winter chill
December 21, 2011
Members of panchayats resent govt move
December 17, 2011
SKIMS to treat hepatitis B, C patients
December 14, 2011
Rehabilitation of Kashmiri Pandit families delayed
December 10, 2011
Tawi river cries for attention
December 7, 2011
Poor facilities bane of neonatal care unit
December 3, 2011