Beating breast cancer
The rise in the incidence of breast cancer cases in India is linked to increasing westernisation of lifestyles as well as changes in the reproductive behaviour of women
Dr Raman Arora and Radha Saini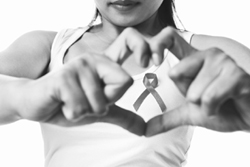 INDIA reports around 1 lakh cases of breast cancer every year. One in 15 women is expected to be diagnosed with this malignant disease in her lifetime. According to International Agency for Research on Cancer, France, which is part of the World Health Organisation, by 2030 there will be more than 20 lakh new cases per year globally. In India, there will be a 100 per cent increase, with the number of patients reaching just under 2 lakh per year.

A study by the Indian Council of Medical Research (1982-2005) has concluded that the incidence of this disease has doubled in metros like New Delhi, Mumbai, Chennai and Bangalore. There has been a global increase in the number of new cases from 6.4 lakh in 1980 to 16 lakh in 2010. A research study published in British medical journal The Lancet says 51 per cent of these new cases have occurred in developing countries like India. The reason being more and more Indian women are beginning to work outside their homes, which allows various risk factors to come into play. These include: increased age of a woman at first childbirth, fewer children and shorter duration of breast-feeding.

Signs and symptoms

In 80 per cent cases, the disease is discovered when a woman detects a lump in her breast. These lumps are localised swellings, knots, bumps, bulges or protuberances in the breast.

Other than a lump, the symptoms may include a change in the breast size or shape, skin dimpling, nipple inversion, or spontaneous single-nipple discharge.

If the lump does not disappear even after the menstrual cycle, consult a doctor immediately and undergo mammography.

However, in many cases, the lump may be benign or fibrocystic. The symptoms of fibrocystic disease include mild tenderness or pain with many lumpy or nodular areas in both breasts. But this, too, will be detected only after a mammogram.

Paget's disease of the nipple has symptoms that include skin changes, including erythema, crusting, scaling, and discharge. As Paget's disease advances, other symptoms may include tingling, itching, increased sensitivity, burning, and pain in the breast.

A more advanced stage of breast cancer is characterised by the fixation of the lump to the chest wall or to overlying skin, by satellite nodules or ulcers in the skin. Matted or fixed axillary lymph nodes suggest the tumour has spread.

Inflammatory breast cancer is characterised by diffuse inflammation and enlargement of the breast, often without a lump. Symptoms may resemble a breast inflammation and include itching, pain, swelling, nipple inversion, warmth and redness throughout the breast, as well as an orange-peel texture to the skin. In this case, the absence of a discernible lump delays the detection of cancer, which is dangerous. This cancer follows a very aggressive course.

Treatment

Surgery, radiotherapy, chemotherapy and hormone therapy are the four modalities of treatment of breast cancer. A multi-disciplinary approach is preferable. Treatments are given with increasing aggressiveness according to the prognosis and risk of recurrence. Every patient needs to be treated individually. After evaluating various factors as well as considering the patient's preference, a decision for breast conservation therapy (BCT) is taken. It includes several combinations of treatments after assessing the patient's exact condition, stage of breast cancer, clinical examinations, and last but not the least patient's personal preference or choice.

In the initial stages, the oncologist removes the breast lump, along with the lymph glands in the armpit. In advanced stages, mastectomy is done which involves the removal of the entire breast, along with the lymph glands in the armpit.

Various studies have proven that the chances of cure are the same after mastectomy or a combination of breast conservation surgery and radiotherapy. It is mandatory to take radiotherapy after breast conservation.

In chemotherapy, anti-cancer drugs are administered intravenously to destroy the cancer cells. Chemotherapy after surgery aims to kill any remaining cancer cells. Hormonal therapy involves taking a drug called Tamoxifen (20mg) daily for a period of five years. It has very minimal side-effects. It works by blocking the production of estrogen and is supplemented with an aromatase inhibitor drug.

Post-treatment concerns

Many women undergo feelings of depression, isolation, guilt, anger, resentment, denial, after diagnosis of this cancer. Some experience these feelings after the pain inflicted by the chemotherapeutic agents and radiotherapy. Nevertheless, a majority of women undergo a depressive and isolative spell after undergoing mastectomy.

Corrective surgery

The breast mound can be surgically reconstructed after modified radical mastectomy. There are various re-constructive plastic surgery procedures available that can reconstruct the mound. The surgery involves utilisation of the muscle on the back or abdomen to reconstruct a breast.

This can also be done by implantation of silicon prosthesis. It is also possible to have an artificial breast (prosthesis). The prostheses can either be worn externally (these are fitted on the bra) or a special type of prosthesis can be surgically implanted underneath the skin so as to give the shape of the mound. The only limitation of these internal prostheses is that they are costly and may not be a 100 per cent match for the normal size.

Non-modifiable risk factors

Breast cancer takes its toll on older women, as the rates are eight-fold higher in 50 plus women as compared to those under 30. The average age of patients when the disease first appears is around 10 years younger in India as compared to the developed world. Around five to 10 per cent cases are hereditary. Personal history accounts for three to four times increased risk of cancer, either in other breast or a different part of the same breast. It also contributes to high chances of recurrence.

Having one first-degree relative (mother, sister, or daughter) with breast cancer approximately doubles a woman's risk. It is more prevalent in women, who have had no children, or had the first child after 30. Girls who have early menstruation below 12 years and women who have late menopause i.e. after 55 years of age are in a high-risk category.

Women with denser breasts (having less fatty tissue and more non-fatty tissue) are at six times more risk.

Modifiable risk factors

Women who had undergone radiation therapy in the chest area either in the childhood or during adulthood, especially before 30, those using oral contraceptives, drug diethylstilbestrol (DES) and combined hormone therapy after menopause are in the high-risk group. Women with an excessive alcohol intake and smoking are also at risk. Overweight women are in a high-risk category, as the extra fat cells make more estrogen. This causes extra breast cell growth, which increases the risk. According to some studies, the incidence of the disease in obese postmenopausal women is twice than in the non-obese women.

Women with low levels of Vitamin D and those exposed to bright lights in night e g. factory workers, doctors, nurses, police officers have a higher risk of breast cancer. A diet rich in polyunsaturated and saturated fat, especially during puberty, and eating a lot of grilled, barbecued, and smoked meats also raises the breast cancer risk. When the meat is cooked at higher temperatures, a group of chemicals — heterocyclic amines (HCAs) – forms, and longer and hotter the cooking, the more HCAs form, especially in the blackened parts of the meat.

Women exposed to chemicals in cosmetics, lawns and gardens, plastics, sunscreen products, water are also at risk, as many of the chemicals in these items are considered hormone disruptors. These disruptors affect estrogen and other hormones acting in the body by blocking them or mimicking them.

No-risk factors

1. Wearing under-wired bras and tight bras in the night

2. Using antiperspirants

3. Silicone breast implants

Breast self-examination

Most women should start this practice in their twenties. They should report any changes to their doctors right away. Women in their twenties and thirties should have a clinical breast examination as part of a regular health check-up by a doctor at least every three years. Those above 40 must go in for an annual mammogram and breast examination by doctor. For women with dense breasts, monthly breast self-examination is a must. There should also be an annual breast examination by a doctor. An annual digital mammography after 40 is a must.

Support groups

Shanti Avedna in New Delhi, Prerna support group in KEM Hospital, Mumbai, are actively working for the uplift and rehabilitation of cancer patients. In North India, especially in Punjab, an international NGO, "Roko Cancer" is very active and presently involved in the early detection of breast and cervical cancer among women in Bathinda and Faridkot belt of Punjab.Its headquarters in India are at New Delhi. Also Chandigarh Breast Cancer Trust, Sewa Trust, Chandigarh, Rotary International are actively involved in voluntary and rehabilitative works related to breast cancer.

Dr Raman Arora is Head, Department of Medical Oncology, Mohan Dai Oswal Cancer Hospital, Ludhiana.

Radha Saini is International Oncology Nursing Fellow of UICC Geneva and the Vice-Principal of Rayat and Bahra College of Nursing, Mohali.

Steps for SElf-Examination

n Look at the breasts in the mirror, with shoulders straight and arms on the hips.

n Look for the usual size, colour. See a doctor if there is any swelling, dimpling or bulging of the skin.

n Look for redness, soreness, and rash. Inspect nipples for changed position or an inverted nipple (nipple folded inside instead of bulging out).

n Lift your arms and see the underarms for

Similar changes.

n Look at the nipples for any discharge in the form

of milk, yellow fluid or blood.

n Lie down on bed. Using left hand, feel the right breast. Then use right hand to feel the left breast.

n Firmly but gently, touch breasts with first three finger-pads of your hand, start a circular motion, beginning from the nipples and going to the outer edge of the breast, looking for a mole or lump.

n Use medium pressure for tissue in the middle of your breasts; use firm pressure for the deep tissue at the back.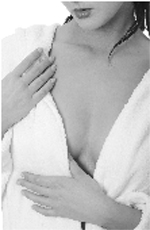 Do's and Don'ts for the patients
Do's
n Wear a loose, rubber glove on the hand on affected side when washing dishes or gardening.
n Protect hand from pinpricks, scratches or cuts of any kind.
n Use an electric razor with a narrow head for underarm shaving to reduce the risk of scratches.
nUse a thimble while stitching.
n Wear loose clothing and use insect repellent to avoid bites.
Don'ts
n Do not allow injections of any kind on the affected arm.
n Do not allow blood to be drawn from the affected arm.
n Do not take blood pressure on the affected arm.
n Do not cut or prick at the cuticles or nails on the affected arm.
n Do not wear tight clothing or jewellery on the affected arm.
n Do not expose the affected arm or hand to excessive temperature.