Couple booked for setting their dogs on police party
Amritsar, October 28
The police has slapped attempt to murder charge against the couple who had set their dogs on a raiding police party in Guru Nanak Colony near Bhagtanawala grain market yesterday evening.
Hit by deadline rumours, residents struggle to get submission forms
Amritsar, October 28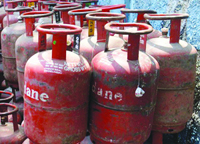 Hit by deadline rumours, city residents are finding it hard to get and fill 'Know Your Customer' forms which are needed to be submitted to the LPG agencies to get subsidised cylinders. A gas agency distributor, Sandeep Singh, said the residents need not panic as October 31 is not the deadline to submit the KYC form. He said there is no deadline as such and felt that the people need to understand that details of millions of LPG customers can not be digitised in a short span of time.
Misspelling name of customer costs air ticket booking agency dear
Amritsar, October 28
Misspelling name of its customer has cost an air ticket booking agency dear. The District Consumer Disputes Redressal Forum has ordered Comrade Travel Services to refund the amount spent by a local resident in buying a ticket from New Delhi to Amritsar for a domestic Air India flight. The forum has also ordered the agency to bear the expenses of Rs 1,100 spent by the complainant, Anil Garg, in arranging the hotel stay as he was not allowed to board the flight as his name was misspelt in the ticket.
Promoting creativity
IAFA keeps its intimacy with art intact, holds national workshop
Amritsar, October 28
It is believed that a society's advancement is visibly recognised in its art and culture. Reflecting upon the important intricacies of its existence, a society is what creativity feeds on, whether negative or positive. And if it's a close cultural society such as Amritsar, the effects are instant.


Artists at work during the national art workshop at art gallery in Amritsar on Sunday. Photos: Sameer Sehgal

Punjab State Games for Women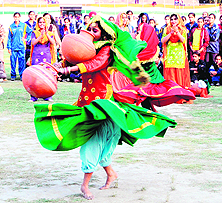 Jalandhar clinches overall trophy
Amritsar, October 28
Jalandhar clinched the overall trophy at the 38th Punjab State Games for Women at Guru Nanak Stadium today. It bagged 34 points followed by Ludhiana (24 points) and host Amritsar (17 points). Sarwan Singh Phillaur, Minister for Jails, Tourism, Cultural Affairs, Animal Husbandry, Fisheries, Dairy Development, gave away prizes to the winners.
A girl performs during the closing ceremony of the games at Guru Nanak Stadium in Amritsar on Sunday. Photo: Vishal Kumar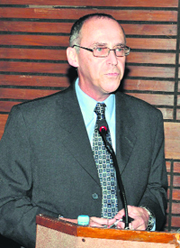 Social support, sympathy must for depression patients: Aussie prof
Amritsar, October 28
Contemporary lifestyle and prevailing stress are the causes for increasing neuro disorders all over the world. Treatment of neuro diseases was difficult but curable, said Prof Phillip J Robinson of Children Medical Research Institute, NSW from Australia, while giving a lecture on the second day of the meet of the 30th Indian Academy of Neurosciences organised by the Department of Biotechnology of the Guru Nanak Dev University today.
Prof Phillip J Robinson addresses a meet of the 30th Indian Academy of Neuroscienees at Guru Nanak Dev University in Amritsar on Sunday. A Tribune photo

Sri Guru Harkrishan school retains CKD cultural fest trophy
Amritsar, October 28
Sri Guru Harkrishan Senior Secondary Public School, GT Road, which hosted the event, won the overall trophy at the 2nd cultural fest of the Chief Khalsa Diwan for the second consecutive year.
Man booked for wife's suicide
Amritsar, October 28
In a new twist to the suicide case of Paramjit Kaur, who ended her life yesterday, the Sultanwind police booked deceased's husband Sukhwinder Singh for allegedly abetting suicide.
NGO on a cleanup mission

Amritsar, October 28
The Voice of Amritsar, an NGO, today kicked off a signature campaign to create awareness about cleanliness and hygiene in the holy city. NGO president Rakesh Sharma said, "We plan to get around one lakh signatures." He said even as the holy city was one of the most frequented cities by tourists, it was one of the dirtiest cities in the country.
The Voice of Amritsar starts signature campaign to create awareness on cleanliness in city. Photo: Sameer Sehgal

Police gets vital clues in boy's murder case
Amritsar, October 28
The city police today claimed to have found vital clues in the sensational murder case in which a 12-year-old boy was murdered by unidentified persons. His body was found dumped near Taran Wala Pull yesterday.
Conference on oculoplastics ends
Amritsar: The national-level conference on oculoplastics concluded in the city today. On the final day, renowned opthomologist Dr Daljit Singh discussed the problem of asymmetrical eyes with the fraternity. The conference presided over by Dr Raman Mittal. — TNS