Attacked Gujarat Sikh farmers seek fresh FIR
Chandigarh, October 13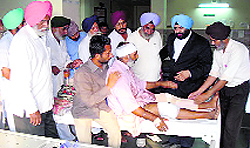 A delegation of Sikh farmers from Gujarat today met the Bhuj district police authorities to complain against the content of the FIR regarding the attack on certain Sikh farmers in Loria village of Bhuj on October 8.


A delegation of Gujarat farmers visits an injured Jaswinder Singh at a hospital in Bhuj, Gujarat, on Sunday.

Security cover: List of VIPs finalised
Patiala, October 13
The Punjab Government has finally completed the process of preparing the list of those who would be given security cover in the state.
Govt looks to pvt sector for drug rehab centres
Chandigarh, October 13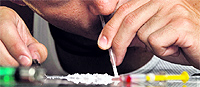 In the absence of an effective rehabilitation mechanism, at both private and government centres, for those treated for alcohol and drug addiction, the Health Department is finalising a private, public partnership (PPP) module to provide them accommodation.
enacting mythological saga




Children take part in Dasehra celebrations at Government College, Ladowali Road, in Jalandhar on Sunday. Photo: Sarabjit Singh




Cong: Farmers resorting to distress paddy sale
Chandigarh, October 13
Sukhpal Singh Khaira, spokesperson of the Punjab Pradesh Congress Committee (PPCC), today flayed the SAD-BJP government for its "lack of preparedness" for procuring paddy. Farmers were being forced to resort to distress sale at prices below the MSP, he alleged.

Rajoana to field candidate from Patiala


Patiala, October 13
Balwant Singh Rajoana, death row convict in the Beant Singh assassination case, has said he will field a candidate against members of the erstwhile royal family of Patiala.

Govt has failed to provide jobs: Youth Cong
Patiala, October 13
Punjab Youth Congress chief Vikramjit Singh Chaudhary today blamed the state government for forcing the youth to leave the state in search of work. He said the government could not come to the aid of debt-ridden farmers and had failed to check rising unemployment.

Block-level Cong leaders join BJP
Phagwara, October 13
Several Congress leaders and supporters today joined the BJP, giving the party's Punjab unit a shot in the arm ahead of the Lok Sabha poll.



Big marriage palaces to be taxed Rs 2.35 lakh
Ludhiana, October 13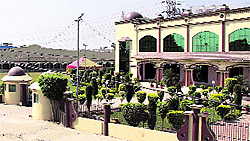 Those planning to hold a wedding or any other function at one of the posh palaces or resorts in their city will be taxed Rs 2.35 lakh. The Excise and Taxation Department will henceforth demarcate big marriage palaces from the small and tax the former heavily. Officials have been directed to identify the big marriage places. These palaces across the state will have to deposit a lump sum of Rs 2.35 lakh that includes Rs 1 lakh as Luxury Tax, Rs 1.25 lakh as VAT and Rs 10,000 for liquor licence.
High-altitude fireworks at Golden Temple this Diwali too
Amritsar, October 13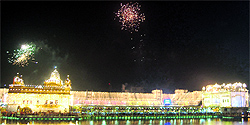 After failing to find a better alternative, it seems the SGPC is all set to continue with high-altitude fireworks for celebrating Bandi Chhod Diwas (Diwali) at the Golden Temple this year to minimise the threat of pollution to the holy shrine.


Fireworks display at the Golden Temple in Amritsar. A Tribune file photograph

Pak delegation favours MFN status to India
Amritsar, October 13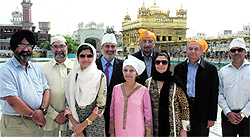 The Pakistan chapter of the India-Pakistan Joint Business Forum, which was constituted with the backing of the ministries of commerce of the two countries in September last year, has decided to write to its government recommending grant of the Most Favoured Nation (MFN) status to India.


Pakistan business delegation members at the Golden Temple in Amritsar on Sunday. Photo: Vishal Kumar

DSGMC president's attack on Sarna motivated: SAD (Delhi)
New Delhi, October 13
The Shiromani Akali Dal-led Delhi Sikh Gurdwara Management Committee's (DSGMC) attack on former president Paramjit Singh Sarna was aimed to gain political mileage in the Delhi Assembly elections, claimed Harvinder Singh Sarna, general secretary of the Shiromani Akali Dal (Delhi), here yesterday.
Maluka to take up teachers' demands with Chief Minister
Ropar, October 13
Punjab Education Minister Sikandar Singh Maluka has assured Aided School teachers of the state of taking up their demands with Chief Minister Parkash Singh Badal. These teachers have been demanding a merger of aided schools with government schools.
Patiala police to take on underage driving
Patiala, October 13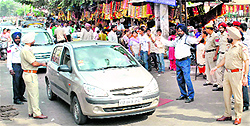 After the traffic wing successfully navigated over one lakh devotees, who thronged the city to pay obeisance at Kali Mata Temple during Navratas, without letting a major traffic jam occur, it has now decided to focus on underage driving.



Police navigate the traffic outside the Mata Kali Temple in Patiala on Sunday. The police ensured smooth flow of traffic this festival season. Tribune photo: Rajesh Sachar


Adverse weather, pest attack to hit cotton yield
Faridkot, October 13
Erratic weather conditions and multiple pest attacks are likely to affect cotton yield this season. Cotton growers are worried even though they have been getting handsome prices for their produce this year.
MNREGA fails to attract workers in Sangrur
Sangrur, October 13
Under the Mahatama Gandhi National Rural Employment Guarantee Act (MNREGA), only 4,299 job card holders of the total 47,655 holders have demanded employment in the past six months in Sangrur district. Moreover, no job card holder family has completed 100 days of work since April even though 2,652 job card holder families have got work under MNREGA.
IIT Ropar's new campus gets approval
Ropar, October 13
The students and staff members at Indian Institute of Technology, Ropar can hope for better facilities on campus as the IIT Board of Governors has approved the master plan of the new building that is to be set up on nearly 475 acres. The first phase of construction is likely to begin within the next 6 months.


High Court allows revised pay scale benefits to former judicial officer
Chandigarh, October 13
The Punjab and Haryana High Court has gone against itself to give justice to its former judicial officer, almost eight years after he knocked on its doors.

One hurt in clash at GND regional campus
Amritsar, October 13
A clash broke out between two groups at Guru Nanak Dev University's regional campus in Bedadpura village, Sathiala, last evening.