Keep the focus on South Asia
If India becomes disinterested, others would fill the vacuum
Harsh V. Pant
The decision of Prime Minister Narendra Modi to invite leaders of the South Asian Association of Regional Cooperation (SAARC) for the swearing-in ceremony of the new government makes a great beginning, underscoring the resolve of the new government to embed India firmly within the South Asian regional matrix. The fact that all of India's neighbours in South Asia and the wider Asian region have reached out to Modi also augurs well for the new government.
Pakistan will remain a major challenge for the new government. The civil-military divide continues to be a significant factor in shaping Islamabad's foreign policy and in particular its approach towards India. New Delhi remains far from convinced that the Nawaz Sharif government is either willing or able to make a decisive positive move towards India. The decision to grant India the Most Favoured Nation (MFN) status remains stuck while the rhetoric on Kashmir has become shrill in recent months.
Pakistan had for some time recognised the futility of engaging with the lame duck Manmohan Singh government in Delhi and had been waiting for the new government to take over. Many in Pakistan have suggested that a strong Modi government will provide an opportunity to achieve a long lasting settlement with India. After Modi's election, the Pakistani government has been quick to put the ball back in the new Indian government's court, suggesting that it is up to the new government to make the first move.
The BJP has indicated that high-level talks with Pakistan would proceed only if some basic conditions are met, especially those pertaining to bringing to justice the masterminds behind the Mumbai terror attacks and curbing terror emanating from Paksitani soil. How this rhetoric gets operationalised into actual policy remains to be seen but by inviting the Pakistani Prime Minister to his swearing-in ceremony, Modi managed to successfully regain the initiative.
Bangladesh has also welcomed the arrival of the Modi-led Bharatiya Janata Party (BJP) to the helm of the Indian polity. Bangaldesh's Prime Minister, Sheikh Hasina, in her congratulatory message to Modi suggested that he should make Dhaka his first destination abroad. There is considerable merit in the suggestion. Hasina has been a valuable partner for India over the last few years but the United Progressive Alliance (UPA), under pressure from the Mamta Banerjee-led government in West Bengal, was not able to deliver on some key issues which Dhaka feels strongly about.
Sheikh Hasina has taken great political risk to put momentum back in bilateral ties. But there has been no serious attempt on India's part to settle outstanding issues. Bureaucratic inertia and lack of political will have prevented many of the deals in getting followed through. Dhaka is seeking an expeditious Indian response to its demand for the removal of the tariff and non-tariff barriers on Bangladeshi products. There has also been little movement on the boundary issue and on transit rights. India has failed to reciprocate fully to Hasina's overtures. The Modi government will have an opportunity to start with a clean slate and deliver on Indian promises to Bangladesh, thereby generating some trust in the relationship. A stable, moderate Bangladesh as a partner is in India's long-term interest. Constructive Indo-Bangladesh ties can be a major stabilising factor for the South Asian region as a whole.
Sri Lanka remains a difficult country for India. Colombo matters because the Indian Ocean matters. The 'great game' of this century will be played on the waters of the Indian Ocean. Though India's location gives it great operational advantages in the Indian Ocean, it is by no means certain that New Delhi is in a position to hold on to its geographic advantages.
China is rapidly catching up and its ties with Sri Lanka are aimed at expanding its profile in this crucial part of the world. Indian policymakers need to shape up soon or else they are in the danger of losing this 'game' for good. There is a new hope in Colombo that with Jayalalithaa's AIADMK not being part of the new coalition governing in Delhi, India will have an opportunity to stabilise its sputtering ties with Sri Lanka. However, the Modi government will need the AIADMK's support in the Rajya Sabha and that might continue to limit India's overtures to Sri Lanka.
Nepal continues to make its tentative journey towards democratic stability. With political and economic instability causing more uncertainty in recent years, India is viewed as part of the problem too involved in the domestic politics of the country. The political uncertainty in Nepal has flamed anti-India feelings and allowed China to enlarge its presence. The Himalayan kingdom is going through a crisis and India is being blamed for pulling strings from behind the scenes. It is this insecurity that Beijing has been able to exploit in Nepal to serve its own interests. The Nepalese polity, cutting across party lines, has welcomed the assumption of power by Narendra Modi, with most expressing the hope that Nepal would be a beneficiary of Modi's developmental agenda.
Afghanistan stands at a critical juncture in its political transition and it is also making its expectations known to India. The debate on what sort of security footprint India should have in Afghanistan has been going on for years in New Delhi and there has been no urgency in coming up with a coherent response. The bitter truth is that all the developmental investment that India has made will come to naught once the Western forces leave Afghanistan if India doesn't make it unequivocally clear that it intends to strongly protect and enhance its security interests even in the absence of the Western presence.
Afghan President Hamid Karzai has been hitting on the same theme during his recent India visits and indeed presented a "wish-list" to India on the sort of defence support he is seeking from New Delhi. The Modi government will have an opportunity to reshape the contours of India's Afghan policy at a time when Afghanistan is also undergoing political transition, providing new opportunities to both states.
For all the pretensions of being a global power, India has been steadily losing its profile as a credible South Asian state. It is now time to keep the focus firmly on South Asia and manage the multiple crises in the region. Because if New Delhi would seem disinterested, others will fill the vacuum and that would not always be to India's advantage.

Where guests are given paper bed sheets
Chiranjit Parmar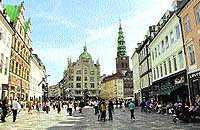 We could not imagine in our wildest dreams that somewhere on earth there could be bed sheets made of paper. So it was indeed a very novel experience for me and my wife at Copenhagen, the capital city of Denmark. Before that I had seen some poor homeless people spending nights at places like railway stations in India sleeping on floor on newspapers. But I could not think that it would happen in a European country.
And that was not the end of it. These bed sheets, supposed to be thrown after use, were not free. We had to pay for these.
I was working as a guest scientist at the Swedish University of Agricultural Sciences. I was stationed at Balsgard, a suburb of Kristenstad in south Sweden. This place was very close to Copenhagen. So one weekend we decided to make a trip to that city. We had heard a lot about Copenhagen and the famous statue of "Little Mermaid" there. It was very easy to reach Copenhagen from Balsgard. One could reach Malmo by train in about an hour. From there, one had to cross the sea in a hovercraft and land at Copenhagen 30-35 minutes later. The hovercraft ride was an interesting experience for my wife, who travelled by it for the first time.
The moment we reached Copenhagen, we noticed quite a significant difference between Sweden and Denmark. At Sweden things were very good and indicated that Sweden was far much prosperous than Denmark. Copenhagen city buses were not as good as Kristenstad buses. Even the livery of bus drivers did not match in quality with that of their Swedish counterparts. This difference was visible nearly everywhere and in everything.
We were budget tourists. So we always looked for the cheapest accommodation. International Youth Hostels offer quite cheap accommodation all over the world. So we had booked room for us in the International Youth Hostel at Copenhagen. I had an experience of staying in youth hostels earlier in the USA and Europe. So after reaching a new destination, I always looked for a youth hostel first. To avail this facility, I also remained a member of the International Youth Hostel Association for several years.
We completed the check-in formalities at the reception. When the filling of forms and registers was over, the receptionist girl asked me whether we had brought our bed sheets. I was a bit surprised at this question as at no youth hostel or even hotels expected the guest come along with own bed sheets. We refused politely. Then the girl told us that in Denmark youth hostels, the guests were expected not to sleep on the hostel bed sheets. She further told me that she would give us disposable paper bed sheets and we would have to pay for these. The price was US$1.50 per sheet. We took the sheets.
We came to our room. It was like a railway coupé with a place for two to sleep. We spread the sheets on the beds but found it very uncomfortable to sleep on them. So we just took them out and slept on the mattresses.
We stayed in that youth hostel for two nights. While checking out, my wife folded one of the sheets neatly and put it in the suitcase. When I asked her the reason, she told me that she would take the sheet to India and show these "foreign" bed sheet to friends there. She kept it as a souvenir from Denmark for many years.
But still our stay at this place was very enjoyable as well as interesting. We encountered a few more funny and unexpected situations at this place which made our stay even more memorable. Recently I happened to see Bollywood movie "Queen". Here Queen had stayed in a typical youth hostel at Amsterdam along with her friends. That took me 22 years back and reminded me about our stay at a similar place.

Wheels within wheels of a swap gone sour
There are many layers of the swap of one US soldier, Sergeant Bowe Bergdahl, for five senior Taliban detainees. It proves that the Taliban can negotiate, sign and deliver on a deal
Ramesh Thakur
What should have been a joyous family reunion, a chance to welcome home a war hero, and a photo-opportunity (complete with grateful mom and dad) for a beleaguered administration, might prove instead to be a case study of multi-layered complexity, nuance and ambiguity. A feel-good story threatens to validate the negative narrative of a president who deals with foreign bad guys and brushes aside the law with cavalier contempt. The administration may have been hoping that the story would displace the Veterans Affairs' scandal in the news that has already claimed the scalp of its head. If so, this is another example of why we should be careful of what we wish for. In hindsight, Barack Obama would have been far better off simply saying that sometimes a president must rise above principles to do dirty deals that save a soldier's life. Those involved in the previous NDA government's deal to swap terrorists for the lives of passengers in the hijacked Indian Airlines flight taken to Kandahar will sympathise.
On Saturday May 31, after five years in Taliban captivity in Afghanistan and Pakistan, 28-year-old US Army Sergeant Bowe Bergdahl, the only American soldier to be held prisoner, was released to US Special Forces personnel. He is currently at the Landstuhl Regional Medical Center in Germany at a US military base, where his condition is described as "stable." In return, the US released the five highest-ranking members of the Afghan Taliban from Guantanamo Bay into the custody of Qatar: There are six distinct, though intertwined issues.
First, the US deserves praise and commendation for its commitment to the policy of "No soldier left behind," described as a "pretty sacred rule" by President Barack Obama: "We don't leave our men or women in uniform behind." He insisted that this is not conditional on the nature of the circumstances: "Whatever those circumstances may turn out to be, we still get an American soldier back if he's held in captivity." Five years is a long time to be a prisoner. With the US combat mission drawing to a close, when a window of opportunity opened, the administration moved decisively to exploit it and secure Bergdahl's release.
Second, had he proven to be an all-American hero, complaints about various issues might have been dismissed as carping criticisms from partisan Republicans. Unfortunately, the exact circumstances of Bergdahl's capture are murky and will need to be investigated. This means the story has legs and will stay in the news, feeding into the narrative of still-unanswered questions about the terrorist attack on the US compound in Benghazi on September 12, 2012 that killed Chris Stevens, the US ambassador to Libya. In an unfortunate reprise of her performance as America's UN ambassador on the Sunday talk shows on Benghazi, now National Security Adviser Susan Rice told ABC on Sunday that Bergdahl served "with honor and distinction."
Hardly. According to a fusillade of criticism from his angry fellow-soldiers from the unit in which he was serving, at best he was a deserter, at worst a traitor. All that can be said with certainty is that Bergdahl disappeared on June 30, 2009 from his post in Paktika, near the Pakistan border. No one knows if he deserted, went absent without official leave (AWOL), or was kidnapped. There is evidence Bergdahl had become disillusioned with the US military mission in Afghanistan and lost faith in his unit's competence, and this may have led him to desert his unit. An entire US army division plus a large number of Afghan police and security forces searched for him for weeks. In that search, six lives were reportedly lost, including of soldiers from Bergdahl's unit. Former comrades have been speaking out publicly with fresh outpourings of bitterness and resentment at the price paid for the release of a possible traitor.
If so, he could be prosecuted. General Martin Dempsey, Chairman of the joint chiefs of staff, has said the US Army would not ignore misconduct and will conduct a fresh review into the circumstances surrounding Bergdahl's capture. But he should be presumed innocent until proven guilty.
Third, did Obama violate the US policy of not negotiating with terrorists? There are two unavoidable risks. On the one hand, it gives added incentive to take US soldiers, diplomats and citizens hostage as bargaining chips for all manner of demands by enemy forces and terrorists. On what basis can the administration negotiate the release of some but not others? The administration insists that this was emphatically not a terrorists-for-hostages swap. Bergdahl was not a hostage but a prisoner of war (POW). The Taliban five were not terrorists but combatants captured in a war who represent a political faction and a military force in Afghanistan. The May 31 swap was an exchange of POWs. This is routine for all countries and armies, nothing exceptional. On the other hand, the release of five highest-level Afghan Taliban detainees from Guantanamo could see them return to policy and command-level positions for prosecuting a war against American personnel and assets. Afghan Taliban leader Mullah Mohammad Omar has hailed this as a "big victory." Republican Senator John McCain called the released Afghans "the hardest of the hardcore": "war criminals" who may have the blood of thousands of Americans on their hands and are "dedicated… to destroying us." Congressman Mike Rogers, who chairs the House intelligence committee, accused the president of having endangered American lives. On this the White House insists that the deal with Qatar — which brokered the prisoner swap — will ameliorate risks to US national security. The Arab emirate has taken temporary custody of the five Taliban fighters, but the administration is refusing to disclose the details of the agreement. Qatar's Emir has personally promised the US president that the five fighters will be closely monitored and will not leave Qatar for at least a year. The White House insists this provides "sufficient mitigation of the threat."
Fourth, Obama is accused of contravening a law that requires the White House to notify Congress 30 days in advance of any transfers of prisoners from Guantanamo. Members of the Senate Select committee on Intelligence have received a White House apology for the lack of prior notification. The administration explained that Congress was not briefed ahead of the operation because they needed to seize the opportunity amid concerns about Bergdahl's health if the transfer was delayed; this could also have jeopardised the negotiations. However, House Speaker John Boehner has backed calls for Congressional hearings into the matter, saying it was "important that we get clarity" on the prisoner exchange. Defense Secretary Chuck Hagel has been invited by the House Armed Services Committee to testify at a hearing on June 11 looking into the swap deal.
Fifth, it is far from clear that Washington factored in the possible regional repercussions, especially for Pakistan and India. Kabul has criticised the deal as a violation of international law because five of its citizens have been handed over to a third country as prisoners. A year from now, if the Taliban five find themselves back in Afghanistan from which US troops have been withdrawn, the full impact of their return to active duty would be felt in Afghanistan, Pakistan and India.
Sixth and finally, Obama may have found a way around the impasse over the Guantanamo Bay detention facility that has always been a legal black hole and a symbol of how grievously the US had contravened due process, international law, international humanitarian law, and international human rights law in its misguided war on terror. It is an indelible stain on the Bush administration. Failure to close it is not merely a broken promise by Obama; it will also be a blot on his legacy. Once the war in Afghanistan is over, it would seem even more unconscionable for prisoners captured in that war still to be held in Guantanamo. Almost 80 prisoners held there have been cleared of any threat potential but are stuck in a limbo because there seems no obvious path to their release. A message of the swap is: If you can't close Gitmo, shrink it. If President Obama can exercise his authority to swap five high-value Taliban prisoners for one US soldier, what is to stop him from using his pen to retrieve some lost American honour and compromised justice by releasing all Guantanamo detainees who have been cleared? By way of a postscript, two final thoughts. The episode proves that the Afghan Taliban's office in Qatar is connected deep into the Taliban military command structure back in Afghanistan. And it proves that the Taliban can negotiate, sign and deliver on a deal. Both points might prove handy in the months and years to come.
What you did not know about Bowe Bergdahl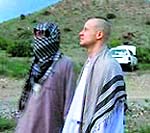 A screen grab from video released on June 4 by Al-Emara shows Bowe at an undisclosed location in Afghanistan

Bowe Bergdahl was born in Sun Valley, Idaho to Robert and Jani Bergdahl. According to a 2012 New York Times report, by the time Bergdahl was in his early 20s, he had his high school equivalency diploma and was moving from job to job to save up for exotic wanderings. Friends describe him as quiet, thoughtful, well-read and athletic, a free spirit who thought nothing of riding his bicycle back and forth the dozen miles between Hailey, Idaho and Ketchum, Idaho. He did construction and yard work, was a house sitter and worked at a local shooting club. Through connections there he became a crew member on a large sailboat, which led to other crew jobs, including one through the Panama Canal. He travelled in Europe and rode his bicycle to California. He also worked on and off as a barista at Zaney's, a coffee house and local gathering spot in Hailey. Around the same time he switched from fencing and martial arts to classes at the Sun Valley Ballet School, where he is remembered as a strong dancer who easily lifted the school's ballerinas. Bergdahl was pulled in by ballet's discipline and grace, said Sherry Horton, the artistic director of the school.
Factfile
2008: Bergdahl enlists in the Army and undergoes 16 weeks of infantry school training in Fort Benning, Georgia.
March 2009: Bergdahl's platoon arrives in Paktika, Afghanistan.
June 30, 2009: Then-Pfc. Bergdahl is captured on June 30, 2009, by militants after leaving his U.S. base in Paktika province in eastern Afghanistan.
July 1, 2009: Bergdahl is declared Duty Status Whereabouts Unknown (DUSTWUN) on July 1, 2009 and his status was changed to "Missing-Captured" on July 3, 2009.
May 31, 2014: Bowe Bergdahl is released by the Taliban.
June 2, 2014: Controversy and questions continue to grow over Bergdahl's past behavior and whether he was a "deserter."
June 3, 2014: President Obama defends the decision to release detainees for Bergdahl in a press conference in Poland.
5 Taliban members released
Mohammad Nabi Omari, Taliban chief of security
Mohammad Fazl, Taliban's deputy defence minister in 2001, accused of murdering thousands of Shia Muslims;
Khirullah Khairkhwa, interior minister and governor of Heart;
Abdul Haq Wasiq, Taliban's deputy minister of intelligence;
Mullah Norullah Noori, senior military commander and a governor, also accused of involvement in mass killings of Shia Muslims
Controversy erupts
A controversy has erupted over whether Obama paid too high a price for Bergdahl's freedom. US Secretary of State John Kerry defended the exchange, saying: "It would have been offensive and incomprehensible to consciously leave an American behind". Bowe Bergdahl suffered harsh treatment at the hands of his Taliban captors, including long periods of solitary confinement. He is struggling emotionally and has not called his parents after his release. Bowe is being treated at the US Army hospital in Landstuhl, Germany.
— The writer is a Professor in the Crawford School of Public Policy, Australian National University