Juvenile justice at crossroads
Upneet Lalli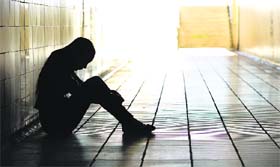 The concepts of juvenile delinquency and justice have undergone a process of constant evolution and development over the years
When I use a word," Humpty Dumpty said in rather a scornful tone, "it means just what I choose it to mean – neither more nor less." "The question is," said Alice, "whether you can make words mean so many different things."
"The question is," said Humpty Dumpty, "which is to be master — that's all."
While reading the draft of the new Act for Juveniles, I am left wondering, a bit, like Alice. The Juvenile Justice Act of 2000 is being repealed and replaced by a new act drafted by the Ministry of Women and Child Development. The draft act was put up on the Ministry website on June 18 for 15 days, for inviting comments. It was been sent to the Law Ministry and now the Cabinet has cleared the changes. The Minister of Women and Child Development, Maneka Gandhi was reported to have said that, according to the police, 50 per cent of sexual crimes are committed by 16-year-olds who know the Juvenile Justice Act, so they can do it. Hence the need to change the law and treat them as adults. Having encountered more juveniles shown as adults in prisons, one knows how subjugated the young and poor can be and mere police statements need to be taken with a pinch of salt.
Public policy panic
The issue of juveniles and crime, certainly seems to be surrounded by misinformation and hyperbole. Public discourse on juvenile crime has to be viewed within the backdrop of concerns over "public safety" and "security," that arose especially after the Nirbhaya case in December, 2012. The alarmist cry and panic today, is almost akin to public policy panic created in the United States in the 1990s with cry for "adult time for adult crime." Perceptions of 16-18 years as hardcore offenders have been much highlighted in the media. Media coverage, whether through newspapers or television, provides a highly skewed picture of the crime and the legal system. The argument for tougher laws is that serious crime is going unpunished, with the offender wearing the garb of juvenility. Are all juveniles such clever persons, or are they devils or monsters, to be feared and indefinitely locked up? While the "criminalisation of adolescence" and an overall turn to more authoritarian measures to "fighting crime" has not worked in other countries, it is this system we are trying to adopt.
The Hon'ble Supreme Court of India has also examined the issues related to changes in the Juvenile Justice Act, and petitions challenging some of its provisions in Salil Bali vs. Union of India & Subramaniam Swami vs. Union of India. The Supreme Court found no justification for any changes in Law, the JJ Act 2000 (as amended in 2006 & 2011). Except the artificially created media myth, the Hon'ble Supreme of India, from all angles, found no valid reasons to make the changes in the law, that is, either to reduce the age to 16 years or less for juveniles or to tinker with the Juvenile Justice System, as demanded by some. To be effective, any legal response to juvenile offending should be grounded in scientific knowledge about adolescent development.
Instead of a progressive view, we seem to be turning more retributive and seeking more deterrence than reformation and reintegration.
Background of juvenile delinquency
The concept of juvenile delinquency and juvenile justice have undergone a process of constant evolution and development over the years. The history can be traced to The Apprentice Act of 1850. Section 82, of the Indian Penal Code 1860, sets age limits on criminal responsibility and excludes children younger than seven years from culpability. Children between 7 and 12 years old are considered to have sufficient maturity to understand the nature of their actions only under certain circumstances.
The Reformatory Schools Act, 1897, reflected the change from purely punitive to a reformatory approach towards juveniles. Code of Criminal Procedure (Sec 360) provides for release on Probation, of persons below 21 years, who are convicted with fine or imprisonment below seven years. Then, the Children's Act of 1960 had a reformatory thrust. It was in 1986 that the Central Government passed a comprehensive act, the Juvenile Justice Act of 1986. (JJA). The most important international instruments for the administration of juvenile justice are the Convention on the Rights of the Child (CRC), which came into effect in September 1990 and the International Covenant on Civil and Political Rights or the ICCPR. The CRC was ratified by India in 1992.
Apart from these international treaties, there are four main supporting juvenile justice instruments: United Nations Guidelines for the Prevention of Juvenile Delinquency (Riyadh Guidelines); United Nations Standard Minimum Rules for the Adminstration of Juvenile Justice (Beijing Rules); United Nation Rules for Protection of Juveniles Deprived of Their Liberty (Havana Rules); and the Guidelines for Action on Children in the Criminal-Justice System (Vienna Guidelines). These four instruments are the accepted minimum standards to which states should adhere to when setting up or amending their existing juvenile justice system.
The CRC Article 37(a), clearly forbids torture, capital punishment and life imprisonment without the possibility of release, for all persons under 18 years old. It also calls for limited use of detention and only as a measure of last resort – when all other alternative solutions do not seem possible or adequate.
Following these international developments, the Juvenile Justice (Care & Protection of Children) Act was enacted in 2000. ) It defines a child as below 18 years. The basic aim of the Act was to adopt a child-friendly approach in the settlement and dispostion of matter in the best interest of the children and arrange for their rehabilitation through established institutions. Ironically, this legislation to protect children failed due to its tardy implementation. Now we seek to revert to the 1986 act.
Reform process
Reforms is a long-term proposition that is often fragile. The financial as also the human resource implications of reform should be contained in the policy paper that represents the start of the reform process. It will prove virtually impossible to implement any new law if it has not been costed and resources allocated. This is so apparent in the implementation of the Juvenile Justice Act of 2000. More than a decade later, every district did not have Juvenile Justice Boards, Child Welfare Committees, or separate rooms for adjudication, which actually depend upon available financial resources.
Despite the alarmist cry, the share of IPC crimes committed by juveniles to total IPC crimes reported in the country has remained static in a decade (around 1 per cent till 2005), and then has marginally increased to 1.2 per cent in 2012 and 2013. Out of the total 43,506 juveniles apprehended during 2013, 38765 juveniles (89.1 per cent) were apprehended under IPC crimes while 4,741 for committing SLL Crimes. The highest number of juveniles were apprehended for theft (7,969), followed by hurt and burglary. Theft and burglary are crimes more driven by poverty. However, the highest increase in crime head has been in terms of crimes against women. Numbers arrested are around 4 per cent for total rape cases in India. But every rape case need not be a case of a serious sex offender. I have also seen a few 18 and above also inside prisons, on account of relationships gone wrong. Out of the total 4,741 juveniles apprehended under SLL Crimes in the country during 2013, the highest number of juveniles were apprehended under the Gambling Act (756), followed by the Prohibition Act and the Excise Act. Around 50 per cent of all juveniles were illiterate or primary pass, and had an annual family income less than Rs 25,000. (Source: Crime in India 2013, National Crime Records Bureau)
The development of delinquent and criminal behaviour among adolescents as they make a transition to adulthood is a complex issue. There are varied development trajectories, and adolescence is a period of complex physiological, psychological and social changes. While children between 16 and 18 years know what is right or wrong, research indicates they lack control. Stimulating and risk-taking behaviour is something that some indulge in. Hence experimenting with drugs, sexual relationships may be there. Much of adolescent involvement in illegal activity is an extension of risk-taking and prevalent peer pressure. Most adolescents mature out of these activities. While we consider the 16-year- olds of today as grown-up and mature, the intellectual ability is different from emotional and social maturity. The likelihood of offending are also strongly affected by youths' interactions with their environment, which includes parents, peers, schools, and communities.
Where do we draw the age line for juveniles? It is 16 today, maybe 14 or 12 years in another few years. Any new law related to the juvenile justice system should be preceded by a comprehensive policy paper setting out the reasons for reform and the outcomes that the new law intends to achieve. The present bill fails on this account.
There are some provisions in the Draft bill that are a cause of concern. While certainly there should be no blanket immunity due to age, Section 14 (1) and (2), together with Sec 17 (3) of the bill, deals with serious offences (murder, rape, sexual assault, robbery, dacoity, etc.) committed by 16-18 years old, to be tried along with adults in regular courts, by requiring the J.J Board to inquire into the premediated nature, mitigating circumstances, culpability and understanding the consequences of the act, then can transfer to a Children's court, (which will have to be set up in many districts). The inquiry into these factors being completed in a month. An inquiry before a child is actually tried. No guidance has been provided about these tests. The system — known as the waiver system, comes with its own set of problems. In the USA, there are three types of waivers, and a lot of children get pushed into the adult system. It may create more confusion than offer solutions to crime prevention. The system of blended sentencing — where the juvenile court can impose juvenile and adult sanctions has not been incorporated. Juveniles sentenced in the adult system are limited in their ability to obtain employment, and other life opportunities.
International good practices
Innovative good practices around the world, like the restorative-justice model, in the form of victim-offender mediation, peace-making circles, youth conference and making reparation or restoration for any damage caused have not been considered in the new draft. Diversion of children immediately after the first contact and up to the first hearing have also worked effectively.
Members of the Child Welfare Committee (CWC), the District Magistrate (DM) or the Chief Medical Officer (CMO) or (Civil Surgeon) of the district have multifarious functions, and cannot spare time to function as the Chairperson or a Member of Committee (CWC). Full-time members as under the JJ Act 2000 are required. There is no uniform law in India for adoptions. However, concerns have been expressed at the time period for declaring the child free for adoption under this Bill. As adoption is a finality, many children who are lost or missing, may not be able to reunite with their parents. Further, how can a JJ Board preside over a civil matter like adoption? It would lead to endless litigation. Another provision on imprisonment for corporal punishment may witness contentious cases. In particular, there should be an independent inspection service. An Inspection Committee under the JJ Act 2000 was empowered to conduct inspections on a regular basis. Asking the JJ Board or the CWC to do this is contrary to independent inspections. Regular evaluations of the juvenile justice system, particularly the effectiveness of measures taken, need to be undertaken.
A juvenile justice system should fit the offenders' needs and societal requirements. Focus is not just to establish guilt but also to aim at accountability and rehabilitation. Early-intervention programmes, which promote early education, poverty reduction, skills-and-job development and involve families and communities should be used to tackle juvenile delinquency in innovative ways. Some amendments in the Juvenile Justice Act of 2000 would have served the purpose. To be effective, reform should ideally be a participatory process. It should take into account not just political ideology but also the views of professionals working within the system, as well as those of the children who find themselves at the receiving end of the juvenile justice system. Unfortunately, the views of such children do not seem to have been taken while drafting this bill. "The more you treat people as criminals at younger and younger ages, the more damage you're likely to do to their psyche."

Treading a fine line
While we consider the 16-year-olds of today as grown up and mature, intellectual ability is different from emotional and social maturity.
The likelihood of offending is also strongly affected by youths' interactions with their environment, which includes parents, peers, schools, and communities.
Where do we draw the age line for juveniles? It is 16 today, maybe 14 or 12 years in another few years.
Any new law related to the juvenile justice system should be preceded by a comprehensive policy paper setting out the reasons for reform and the outcomes that the new law intends to achieve. The present Bill fails on this account.
— The writer is Deputy Director, Institute of Correctional Administration, Chandigarh