PUNJAB
HARYANA
JAMMU & KASHMIR
HIMACHAL
REGIONAL BRIEFS
NATION
OPINIONS
MAILBAG
BUSINESS
SPORTS
WORLD
Tuesday, July 13, 2004, Chandigarh, India
Updated at 3:00 am (IST)

Punjab annuls all water pacts
Cong, Akalis join hands on issue
Chandigarh, July 12
A special session of the Punjab Vidhan Sabha today unanimously passed the Punjab Termination of Agreements Bill, 2004, thereby "knocking down" the very basis on which the Supreme Court had passed its order on construction of SYL — Sutlej-Yamuna Link canal on June 4, last.
| | |
| --- | --- |
| | The Punjab Governor, Justice O. P. Verma (retd), greets SAD President Parkash Singh Badal who accompanied Chief Minister Amarinder Singh to Raj Bhavan to submit a Bill for his assent passed by the Vidhan Sabha in Chandigarh on Monday. — Tribune photo by Manoj Mahajan |
CAST YOUR VOTE
Should the government increase its subsidy on fertilizers?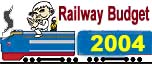 EDUCATION
JOBS & CAREERS
HEALTH & FITNESS
FORUM
SCIENCE & TECHNOLOGY
SPORTS
WOMEN
TRIBUNE CLASSIFIEDS
BRIDES WANTED
GROOMS WANTED
OTHERS
HOW TO PLACE ADVTS
It will lead to constitutional crisis, warns Chautala


Chandigarh, July 12
Haryana leaders have reacted sharply to the Punjab Termination of Agreements Bill, 2004, passed by the Punjab Vidhan Sabha at its special session here today.


Haryana page: SYL must as parallel water carrier
Darbari Lal is Deputy Speaker


Chandigarh, July 12
Professor Darbari Lal was today unanimously elected Deputy Speaker of the Punjab Vidhan Sabha. He steps in the place of Mr Bir Devinder Singh, whose resignation was earlier accepted by the Speaker, Dr Kewal Krishan.


---
"Kalpana Chawla Way"
New York, July 12
A street in Jackson Heights, a New York suburb with predominantly Indian shops, has been formally named "Kalpana Chawla Way" in honour of the India-born astronaut, who was killed alongwith six other astronauts when the space shuttle Columbia disintegrated in the mid-air. — PTI
| | |
| --- | --- |
| | A view of 74th Street in Jackson Heights, which has been formally named "Kalpana Chawla Way". — PTI photo |
---
In Education Tribune today

THE TRIBUNE MAGAZINES
On Sundays

On Saturdays

SP won't contest RS post
Mulayam seeks package for Uttar Pradesh
New Delhi, July 12
While Uttar Pradesh Chief Minister Mulayam Singh Yadav today met the Prime Minister, Dr Manmohan Singh, seeking a special package for the state, he gave clear indications that the Samajwadi Party was not in the race for the post of the Deputy Chairperson of the Rajya Sabha.


In video (28k, 56k)

Central team to visit flood-hit areas
New Delhi, July 12
Army has been pressed into service to evacuate people in the flood-affected regions of Bihar and Assam and to undertake relief measures on war footing.


Landslides block J&K highway

Nation page: Rs 212- cr relief for Assam, Bihar

Patil, Vohra discuss Kashmir
New Delhi, July 12
Amid reports that the third round of talks between the Centre and the Hurriyat might get delayed, Home Minister Shivraj Patil today held a crucial meeting with Centre's interlocutor on Kashmir N N Vohra and discussed on the latest situation in the Valley.


Major tax reforms in next Budget
FM ready to relook at transaction tax rate


New Delhi, July 12
Amidst mounting pressure from the stock-broking community, Finance Minister P.Chidambaram today promised to have a ''relook'' at the transaction tax rate of 0.15 per cent.


Chidambaram to meet Left leaders

Reverse proposal on FDI limit: Left

Editorial: Dissident voices

Business page: 8 pc growth difficult, says Chidambaram
SAD sweeps SGPC election
July 12, 2004
Bhattal divested of Agriculture
July 11, 2004
11 get life term for Mumbai blasts
July 10, 2004
IT exemption limit raised to Rs 1 lakh
July 9, 2004
Economic survey for overhauling tax system
July 8, 2004
Rail fares, freight rates untouched
July 7, 2004
Capt drops 10 ministers
July 6, 2004
22 killed as bus hits tree near Ferozepore
July 5, 2004
2 die, 35 hurt in blast near Mufti's residence
July 4, 2004
Kalam sacks Governors of Haryana, UP, Gujarat, Goa
July 3, 2004