CHANDIGARH

LUDHIANA

JALANDHAR
New

DELHI

HIMACHAL PLUS
New

AMRITSAR PLUS

LIFESTYLE
New

BRIDES WANTED

GROOMS WANTED

OTHERS

HOW TO PLACE ADVTS
In Society today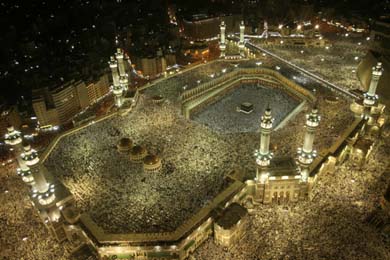 Muslim pilgrims pray in the holy city of Mecca on Saturday. Saudi Arabia began receiving Muslim pilgrims earlier this month in preparation for the annual Haj. Saudi religious authorities announced that the Id-al-Adha or the Feast of Sacrifice, which follows the Haj pilgrimage to Mecca and Medina will start on December 30. — AFP

A Tribune Exclusive


Pak bribes Lankan officials to sell defective arms
New Delhi, December 23
In a strategic move to operate in India's backyard, Pakistan has greased the palms of some senior Sri Lankan army officials and bureaucrats and resorted to "honeytrap" tactics to sell arms and ammunition of poor quality to Colombo at exorbitant prices.



Some products contracted and purchased

MK-80 series (general
purpose bombs)

AB-103, AB-100, AB-100 (different kinds of fuses)

Cluster bombs (of 250 kg pre-fragmented type), Fuel air bombs, Deep Penetration bombs.

Unmanned Aerial Vehicles.

Ammunition for tanks, small arms and its ammunition.

RR Colonel killed in Baramulla
Srinagar, December 23
A senior Army officer and a top commander of LeT were killed and three soldiers wounded in a fierce encounter in north Kashmir district of Baramulla today, a Defence Ministry spokesman said.



J&K page: 10 militants give up



India: The Tasks Ahead
SPECIAL SUPPLEMENT
125TH ANNIVERSARY CELEBRATIONS,
INAUGURAL SESSION
| | |
| --- | --- |
| | PUNJAB: Militant held with RDX |
| | HARYANA: Gotra row: 36 Poonia families ostracised |
| | HIMACHAL: Farmers decry govt apathy |
| | J&K: 10 militants give up |
| | CHANDIGARH: Admn caught in building bylaws bungle |
| | |
| | |
| | OPINIONS: Role of religion in world peace |
| | BUSINESS: ESIC hikes outlay for medical benefits |
| | |
| | WORLD: Discovery back for Christmas |
| | SPORTS: Flight of the Pigeon |
HOROSCOPE
FORUM
Forum provides our readers with an opportunity to express their views on some of the vital issues facing the country. The new question being posed is:
How can Indian hockey be saved?
The answers can be
e-mailed to:
forum@tribunemail.com
H.K. Dua
Editor-in-Chief

Three traders kidnapped in Balochistan
Islamabad, December 23
Seven people, including three Hindu traders, were allegedly kidnapped by armed men in two separate incidents from the Abdul Qadir Shah village and Nautal in Balochistan.
Moderate quake creates panic in Andaman islands
Port Blair, December 23
A moderate earthquake of 5.9 on the Richter scale jolted Andaman and Nicobar Islands early this morning, creating a flutter among the islanders.
IAF has to wait for multi-role fighters
New Delhi, December 23
There can still be time before tenders for the purchase of 126 multi-role fighter aircraft for the Indian Air Force (IAF) are cleared as some last-minute touches are being to those to include another clause.
Officer alleges disobedience
Chandigarh, December 23
An officer in the Judge Advocate General's Department has alleged "disobedience" of a presidential order by the Army.
Power blip hits industry in Haryana
Chandigarh, December 23
Panic buttons were pressed in the corridors of the Haryana Power Utilities this morning when four units of 110MW each of the Panipat Thermal Plant went off, leading to, what a senior functionary described as, "a critical situation".

E - Revolution 2005:
A Two-day IT conclave

Assembly Elections - 2005

Turbans

Chandigarh is 50

EARLIER FEATURES
Protect witnesses: Bala
December 23, 2006

N-deal concerns remain: PM
December 22, 2006

Life term for Manu
December 21, 2006

India free to conduct nuke tests: Pranab
December 20, 2006

Manu guilty; Lalu not
December 19, 2006

Kot-Bhalwal jail riot leaves 36 injured
December 18, 2006
Rumble in Bhutan
December 17, 2006
Nuclear deal: Japan to wait & watch
December 16, 2006
Punjab Vigilance Bureau on 'clean chit' spree
December 15, 2006
Nuke-deal: Beijing cools down
December 14, 2006