PUNJAB
HARYANA
JAMMU & KASHMIR
HIMACHAL
REGIONAL BRIEFS
NATION
OPINIONS
LETTERS
BUSINESS
SPORTS
WORLD
Monday, March 22, 2010, Chandigarh, India
Updated at 3:00 am (IST)


Scare in the air


Bomb-like object in airline cargo
Was wrapped in a newspaper & spotted by cleaners
Thiruvananthapuram, March 21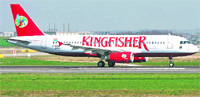 A crude explosive was found today from the cargo section of a Kingfisher plane that arrived from Bangalore here with 31 persons on board sparking a bomb scare and authorities admitted to a 'security lapse.'
Aviation Ministry orders probe
A Tribune Investigation
J&K Class XII papers leaked via SMS
Jammu, March 21
In an incident that raises a question mark over the functioning of officials of the Jammu and Kashmir Board of Secondary Education, at least three Class XII papers were leaked about 10 to 12 hours before the commencing of the respective exams.
CAST YOUR VOTE
Should politicians be allowed to withdraw so-called vendetta cases against MLAs?

EDUCATION
JOBS & CAREERS
HEALTH & FITNESS
SCIENCE & TECHNOLOGY
REAL ESTATE
SPORTS
In mess, PSEB needs a quick fix
Patiala, March 21
Failure of the Punjab government in releasing free-power subsidy payment amounting to Rs 1,400 crore to the Punjab State Electricity Board has brought the board on verge of financial collapse.
Editorial: Power pangs in Punjab
3 UT boys drown in Solan
Solan, March 21
Three students — Naveen Kumar (18), Pankaj Patial (18) and Ankur Singh (20) drowned in Kaushalaya river at Chakki Mor today while a fourth one, Vikas Kataria (19), had a miraculous escape.
UNION BUDGET 2010-11
RAILWAY BUDGET
2010-11
NDA 60 Glorious Years
1857 The First Challenge
E - Revolution 2005:
A Two-day IT conclave
Assembly Elections - 2005
Turbans
Chandigarh is 50
125 Years of The Tribune
India: The Tasks Ahead
India at Sixty
A Tribune Supplement
EARLIER FEATURES
On Sundays
On Saturdays
Now a super cruiser BrahMos test-fired successfully
Bhubaneshwar, March 21
India today joined the league of select nations to have a 'manoeuvrable' supersonic cruise missile when it successfully test-fired the vertical-launch version of 290-km range BrahMos from a warship in the Bay of Bengal off the Orissa coast.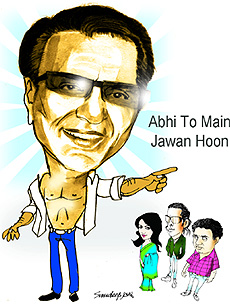 The Last Word
Dharmendra
Mr Congeniality
Chandigarh, March 21
He has been the quintessential ladies' man, darling of his heroines, the ideal lover on celluloid. Dharmendra Bhaaji is all that and more. Catch him at any point, for any reason. And rest assured, even before he begins to talk to you or allow such an interview to take place, he makes sure you have gulped a glass of lassi or maybe even One Large.
Pune, Kochi join IPL bandwagon
Chennai, March 21
Business conglomerate Sahara bagged Pune while little known consortium Rendezvous Sports World Limited clinched Kochi as the Indian Premier League today unveiled two new teams joining the cash-awash Twenty20 league from the 2011 season.
India will get access to Headley: US
March 21, 2010

Death for hijackers
March 20, 2010
Godowns full but Pawar rules out wheat export
March 19, 2010
Foreign education Bill hits roadblock
March 18, 2010
Manpreet treads cautiously
March 17, 2010
Govt forced to defer N-liability bill
March 16, 2010
Two bomb planters arrested
March 15, 2010
India, not Kashmir, Lashkar's true goal
March 14, 2010
From Moscow to Delhi: 16 N-reactors
March 13, 2010
Govt buys peace with Yadavs
March 12, 2010
RS fever grips Lok Sabha
March 11, 2010