PUNJAB
HARYANA
JAMMU & KASHMIR
HIMACHAL
REGIONAL BRIEFS
NATION
OPINIONS
LETTERS
BUSINESS
SPORTS
WORLD
Tuesday, March 23, 2010, Chandigarh, India
Updated at 3:00 am (IST)

Pak wants N-parity with India, US mum
The Obama administration has not entered into negotiations with Pakistan on a civilian nuclear deal similar to the one George W. Bush's administration struck with India, according to US government sources. Earlier, Anne Patterson, the US ambassador to Pakistan, reportedly told a Los Angeles-based paper the US was considering "working-level talks" with the Pakistani government on a nuclear deal.


Will hear out Pak: Holbrooke

New Delhi opposes proposal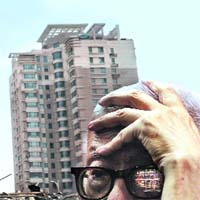 No buyers, investors pulling out, projects failing to take off
In realty, it's a sad story
Chandigarh, March 22
The luxury-living bubble, it seems, has finally burst. Deluxe apartments and luxe villas offered by the country's topnotch realtors in this part of the country are not just seeing a flight by investors, but have also failed to excite new buyers.
CAST YOUR VOTE
Should politicians be allowed to withdraw so-called vendetta cases against MLAs?

EDUCATION
JOBS & CAREERS
HEALTH & FITNESS
SCIENCE & TECHNOLOGY
REAL ESTATE

SPORTS
Nanavati panel asked to clarify stand on Modi


Ahmedabad, March 22
The Gujarat High Court today asked the Nanavati Commission, which is probing the 2002 riots, to clarify by April 1 whether it has taken a final decision not to summon Chief Minister Narendra Modi for questioning.

'I wasn't summoned on March 21'
When CBSE bungled in maths
Incomplete 6-mark question in Class XII exam
Chandigarh, March 22
Discrepancy in one of the questions of the CBSE Class XII Board's Maths examination, conducted today left thousands of students from across the region baffled. Confusion gripped the examination centres when students pointed out that question number 26 of set number 3 was incomplete.
UNION BUDGET 2010-11
RAILWAY BUDGET
2010-11
NDA 60 Glorious Years
1857 The First Challenge
E - Revolution 2005:
A Two-day IT conclave
Assembly Elections - 2005
Turbans
Chandigarh is 50
125 Years of The Tribune
India: The Tasks Ahead
India at Sixty
A Tribune Supplement
EARLIER FEATURES
On Sundays
On Saturdays
Private schools gainsay Sibal's law
New Delhi, March 22


Recently-enacted law for providing free and compulsory education to all children till the age of 14 has been challenged in the Supreme Court through a PIL by private schools, even as the Manmohan Singh government, claiming the legal guarantee as its historic achievement aimed at ensuring social equity, is gearing up for its implementation from April 1.
Six months for Games, but no hope for Yamuna
Clean-up can't happen that fast: Delhi CM
New Delhi, March 22
"Aao Yamuna Mein Jaan Daalein" (Let's breathe life into Yamuna) may be the slogan of the Delhi government that released colourful advertisements on the World Water Day today exhorting people to clean Yamuna, but even Chief Minister Sheila Dikshit knows it won't be possible to "restore the river to its pristine glory."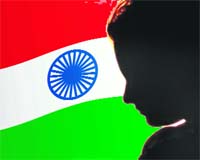 Haryana opens its coffers to war widows
Chandigarh, March 22
Recognising the sacrifices made by Haryana's defence personnel, the Haryana government has decided to honour war widows, who will be awarded an assistance of Rs 1,000 per month.
Bomb-like object in airline cargo
March 22, 2010
India will get access to Headley: US
March 21, 2010
Death for hijackers
March 20, 2010
Godowns full but Pawar rules out wheat export
March 19, 2010
Foreign education Bill hits roadblock
March 18, 2010
Manpreet treads cautiously
March 17, 2010
Govt forced to defer N-liability bill
March 16, 2010
Two bomb planters arrested
March 15, 2010
India, not Kashmir, Lashkar's true goal
March 14, 2010
From Moscow to Delhi: 16 N-reactors
March 13, 2010