PUNJAB
HARYANA
JAMMU & KASHMIR
HIMACHAL
REGIONAL BRIEFS
NATION
OPINIONS
LETTERS
BUSINESS
SPORTS
WORLD
Wednesday, June 2, 2010, Chandigarh, India
Updated at 3:00 am (IST)

Optimistic PM pegs growth at 8.5 pc

Releases 67-page UPA-II report card

Says Naxalism, price rise remain top challenges

Reiterates govt's commitment to welfare of aam aadmi
New Delhi, June 1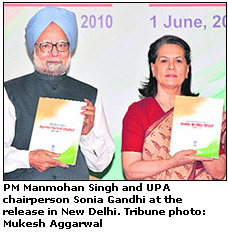 Presenting the UPA Government's "report to the people", Prime Minister Manmohan Singh today praised the ruling combine for its management of the unprecedented global financial crisis and severe drought that the country faced last year but also acknowledged that rising prices and Naxalism remain a big challenge.
Jharkhand under Central rule, again
Second time in two years; Prez accepts Union Cabinet's recommendation
New Delhi, June 1
Jharkhand today came under Central rule with President Pratibha Patil accepting a recommendation of the Union Cabinet after the Congress and the BJP gave up efforts to form an alternative government following resignation of Chief Minister Shibu Soren.
CAST YOUR VOTE
Should the execution of Ajmal Kasab's death sentence be put on fast track?

EDUCATION
JOBS & CAREERS
HEALTH & FITNESS
SCIENCE & TECHNOLOGY
REAL ESTATE

SPORTS & WELLNESS
Editorial: Jharkhand in a flux
Won't send squads for China Asiad: BCCI
Mumbai, June 1
The BCCI today announced that it will not send either the men's or the women's cricket team for this year's Asian Games in China where the game makes its debut in its Twenty20 format.
Akshardham attack
HC upholds death for three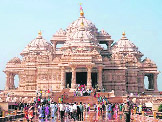 Ahmedabad, June 1
The Gujarat High Court today upheld the death sentence awarded to three convicts by a POTA court for the 2002 Akashardham terror attack by Pakistan-based LeT terrorists in which 32 persons were killed.
UNION BUDGET 2010-11
RAILWAY BUDGET
2010-11
NDA 60 Glorious Years
1857 The First Challenge
E - Revolution 2005:
A Two-day IT conclave
Assembly Elections - 2005
Turbans
Chandigarh is 50
125 Years of The Tribune
India: The Tasks Ahead
India at Sixty
A Tribune Supplement
EARLIER FEATURES
On Sundays
On Saturdays
India wants UK to return Kohinoor


London, June 1
The Archaeological Survey of India (ASI) has joined an international network for the return of priceless artifacts, including the Kohinoor diamond and the Sultanganj Buddha, taken away during British rule.
Gold at all-time high of Rs 19,050
New Delhi, June 1
Gold prices zoomed to an all-time high of Rs 19,050 per 10 grams in the national capital today on skyrocketing global rates amid the ongoing marriage season in India.
(Details on Business page)

Class XII topper, only for a day
Mohali/Moga, June 1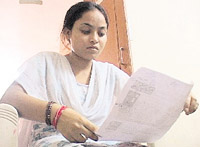 Citing error in compilation of result, the Punjab School Education Board today withdrew the name of Moga girl Mohini Singh from the toppers' list in the Class XII result declared yesterday. In the humanities stream, the girl had been placed at the first position, along with Nega Jagga of GTB Khalsa Senior Secondary School, Malout (Muktsar).
The Blooper

Mohini was given 86 marks out of 75 in Punjabi

Name withdrawn from merit list

More such mistakes not ruled out
TODAY'S SPECIALS
JOBS & CAREERS

HIMACHAL PLUS

J&K PLUS

JALANDHAR PLUS

HEALTH & FITNESS

AMRITSAR PLUS

Rail mishap takes political hues
June 1, 2010

US rehearses strikes on Pak
May 31, 2010
New education draft has states smiling
May 30, 2010
Maoists target train, 76 dead
May 29, 2010
AI limps back to normalcy
May 28, 2010
Air India strike off, 15 union members sacked
May 27, 2010
Rathore arrested, sent to jail
May 26, 2010
Good ties with Pak to benefit India: PM
May 25, 2010
Time for Re-alliance
May 24, 2010
Mangalore air crash kills 158
May 23, 2010