PUNJAB
HARYANA
JAMMU & KASHMIR
HIMACHAL
REGIONAL BRIEFS
NATION
OPINIONS
LETTERS
BUSINESS
SPORTS
WORLD
Monday, September 6, 2010, Chandigarh, India
Updated at 3:00 am (IST)

Bihar still awaits hostages' release
Patna, September 5
The naxal outfit CPI (Maoist) that has still kept three cops from Bihar police under its captivity demanding the release of eight of their comrades locked in the jails in exchange is yet to respond to the offer of talks made by the Chief Minister Nitish Kumar. The meeting of all political parties held by the Chief Minister had also endorsed the offer of Nitish Kumar to the naxals with the assurance that they would be given a safe passage to and from the meeting venue.


Sports Page: Now, Lankan player under ICC lens
They were fixing almost every match: Pak player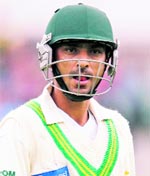 London, September 5
Pakistan Test batsman Yasir Hameed has reportedly told a British tabloid that his teammates have been fixing "almost every match" and that he himself had refused bribes. A fourth touring Pakistani player has reportedly come under investigation in the scam that grew in proportion after fresh disclosures.


Pak's London envoy could be unintended victim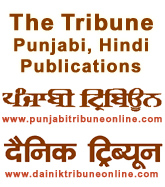 EDUCATION
JOBS & CAREERS
HEALTH & FITNESS
SCIENCE & TECHNOLOGY
REAL ESTATE
SPORTS & WELLNESS
Shimla's famous Ridge sinks two metres more
Shimla, September 5
A large number of shops in the Tibetan market here faced imminent threat from landslide as the sinking portion of the historic Ridge caved in further following heavy rain. In all, a 42-m stretch of the Ridge in front of Gaiety Theatre is sliding, out of which 20m sunk by more than 2 m today, posing a serious threat to the market located downhill.
| | |
| --- | --- |
| | A portion of the Ridge in front of Gaiety Theatre in Shimla was declared danger zone and cordoned off on Sunday. Tribune photo: Amit Kanwar |
Three swimmers fail dope test
New Delhi, September 5
Embarrassment piled on India ahead of the next month's Commonwealth Games with three swimmers, two of them part of the country's team for the mega-event, flunking dope tests here today.
Brahmos test-fired
Balasore (Orissa), September 5
Adding a new feather to India's missile prowess, 290-km range BrahMos cruise missile was today successfully test-fired as part of trials by the Army from the Integrated Test Range (ITR) at Chandipur off Orissa coast.
UNION BUDGET 2010-11
RAILWAY BUDGET
2010-11

NDA 60 Glorious Years
1857 The First Challenge
E - Revolution 2005:
A Two-day IT conclave
Assembly Elections - 2005
Turbans
Chandigarh is 50
125 Years of The Tribune
India: The Tasks Ahead
India at Sixty
A Tribune Supplement
EARLIER FEATURES
On Sundays
On Saturdays
A Punjab village that's unhappy with its name
Iraq (Punjab), September 5
What's in a name? This Shakespearean expression suited best to this nondescript village, situated around 25 km from Ludhiana, until its namesake nation, Iraq, was ruled by its former President the late Saddam Hussein.
| | |
| --- | --- |
| | A boy sits on a landmark of Iraq village. A Tribune photo |
Travel agents are biggest POs in Punjab
Ludhiana, September 5
It has been a lucrative business to operate as travel agents in Punjab so far. But with the Punjab government finally waking up to the problem of illegal migration, the good, old days could well be over. That is, if the task force formed to crack down on the illegal travel trade succeeds in its mission.
Nitish offers safe passage to Maoists for dialogue
September 5, 2010
Tension mounts as Naxals kill cop
September 4, 2010
Sonia set for 4th term
September 3, 2010
Sibal blames bad floor management
September 2, 2010
SC raps Pawar, says ruling was an order
September 1, 2010
More muck flies off match-fixing scam
August 31, 2010
CRICKET SHAMED AGAIN
August 30, 2010
Jet crew suspended for serious lapses
August 29, 2010
LS plugs forex flow for religious conversions
August 28, 2010
Direct Taxes Code Bill gets Cabinet nod
August 27, 2010