PUNJAB
HARYANA
JAMMU & KASHMIR
HIMACHAL
REGIONAL BRIEFS
NATION
OPINIONS
LETTERS
BUSINESS
SPORTS
WORLD
Wednesday, September 22, 2010, Chandigarh, India
Updated at 3:00 am (IST)

Double trouble for Games
Footbridge outside main venue collapses, 23 hurt n Fennell terms Athletes' Village filthy, tells OC to fix things n Officials scramble to sweep dirt under the carpet
New Delhi, September 21
A cloud of uncertainty hung over the Commonwealth Games on Tuesday after advance teams of some countries described residential facilities at the Games Village "unsafe and unfit for human habitation" due to filthy, unhygienic and dangerous conditions.
| | |
| --- | --- |
| | Restoration work in progress after the collapse of an under-construction foot-over bridge near Jawaharlal Nehru Stadium, the main venue for 2010 CWG Games in New Delhi on Tuesday. — PTI |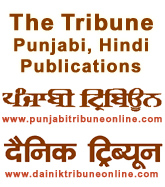 EDUCATION
JOBS & CAREERS
HEALTH & FITNESS
SCIENCE & TECHNOLOGY
REAL ESTATE
SPORTS & WELLNESS
AFSPA, autonomy split allies, NC, Cong
Centre panel reaches Jammu, calls on parties
Srinagar/Jammu, September 21
The all-party delegation visiting Jammu and Kashmir today reached out to more separatist leaders like Shabir Ahmed Shah in Jammu, called on the injured in hospitals in Srinagar, where some of them were heckled, and walked through the streets of Tangmarg.
Editorial: AFSPA in Kashmir


Union Minister P Chidambaram with other members of the all-party delegation in Tangmarg on Tuesday. — PTI
Antony to discuss Pak's 'dangerous designs' with US
New Delhi, September 21
During his forthcoming visit to the USA, Defence Minister AK Antony will take up the issue of dangerous designs of Pakistan's continued support to militancy and express fears that the military aid and equipment given by the USA to Pakistan will be directed at India.
Sensex breaches 20,000-mark
Mumbai, September 21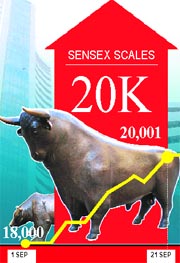 The BSE benchmark, Sensex, closed above the 20,000-mark for the first time since 2008 to close at 20,001.55 points today. It was the 20th occasion when the Sensex breached this psychological barrier. The Sensex first closed above 20k on December 11, 2007, and the last time it did so was on January 15, 2008. In the broader markets, the Nifty also closed at 6,009 points. However, unlike in the earlier instances, investors have begun to turn cautious with broader indices showing sharp declines today.
UNION BUDGET 2010-11
RAILWAY BUDGET
2010-11

NDA 60 Glorious Years
1857 The First Challenge
E - Revolution 2005:
A Two-day IT conclave
Assembly Elections - 2005
Turbans
Chandigarh is 50
125 Years of The Tribune
India: The Tasks Ahead
India at Sixty
A Tribune Supplement
EARLIER FEATURES
On Sundays
On Saturdays
UAE court waives death penalty to 3 Punjab youths
Chandigarh, September 21
The families of three Punjabi youth facing capital punishment in a murder and bootlegging case in the United Arab Emirates (UAE) heaved a sigh of relief today as the Appeal Sharia Court in Sharjah today waived their death sentence. Now, they would be serving five-year imprisonment.
Fixing Row
Banning entire Pak team won't help, says Ponting
Chandigarh, September 21
Australian skipper Ricky Ponting today said that the proposal to ban the entire Pakistan team from international cricket would not solve the problem of spot fixing. England all-rounder Sir Ian Botham had called for a ban on the Pakistan team from all forms of cricket until the spot-fixing charges against its players were not fully investigated.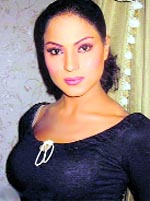 Special to the Tribune
Death threat queers spot-fixing pitch
Pak cricketer Asif's ex-flame gets e-mail warning her to keep mum
London, September 21
A new twist to the unfolding cricket scandal in London follows claims by a Pakistani cricketer's former girlfriend that she has received death threats for speaking out about match-fixing.
TODAY'S SPECIAL
HIMACHAL PLUS

J&K PLUS

JALANDHAR PLUS

AMRITSAR PLUS

JOBS & CAREERS

HEALTH & FITNESS
All-party MPs meet separatists
September 21, 2010

Firing near Jama Masjid leaves two foreigners hurt
September 20, 2010

AFSPA not arbitrary, says Army chief
September 19, 2010

No deferment of Ayodhya decision
September 18, 2010

EMIs set to go up
September 17, 2010

AFSPA dilution divides all-party meet
September 16, 2010

Hooda announces peace deal with protesting Jats
September 15, 2010

Quota rally in Hisar gets violent
September 14, 2010

Srinagar under curfew, Valley reacts violently
September 13, 2010

Rally turns violent on Eid, Kashmir tense
September 12, 2010