Latest scientific research shows that unless some effective preventive measures are taken at the earliest, the world is going to face a new health epidemic from this biologically untested technology
Are cellphones damaging our health?
Shalini Marwaha
It is unfortunate that most of the people are not aware of the damage being done to their health due to the radiations generated from the cell towers, cellphones and other similar gadgets. Several studies worldwide have documented tremendous increase in various adverse effects on human health due to the exposure to the mobile phone radiations. Headaches, sleep disorders, cognitive disorders and memory disturbances, visual and hearing disorders, brain tumours, cancer and damage to the DNA are being reported. According to scientists, the exposure to electromagnetic field (EMF) or radio frequency (RF) radiation is the reason for modern ailments given the name of "21st Century Syndrome". Out of different sources of unnatural radiation causing pollution such as electrical equipment and wiring, metallic objects, micro-wave or radio frequency technology as used in cellphones, digital TVs, microwave ovens, mobile phones and mobile phone towers and Wi-Fi systems are turning out to be the biggest enemy of human health. Due to massive proliferation of RF/microwave technology, both the personal and public environment is saturated with these manmade invisible radiations increasing threat to our health manifold. It is believed that we are exposed to around one billion times more unnatural radiations than our forefathers who lived a century ago. Consequently, we are becoming electro sensitive, which means that we are reacting to electro-magnetic radiations that surround our lives in every possible manner.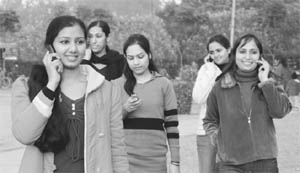 Generally, the whole body human absorption of RF energy varies with the frequency of the RF signal. The most restrictive limits on whole body exposure are in the frequency ranges of 30 to 300 Mhz where the human body absorbs RF energy most effectively. Electromagnetic radiation absorbed in human body is measured in units called the specific absorption rate (SAR) which is usually expressed in units of Watts per Kilogram (w/kg) or mille Watts per Gram (mw/g). SAR level is commonly used to describe the radiation absorbed close to the body, that is the head, with respect to mobile phone usage. SAR is also used to determine whole body exposure and reflects more to exposure to Wi-Fi and cell phone towers.
In the US, the maximum SAR level limit for general public whole body is 0.08w/kg and partial body is less than 1.6w/kg. The National Council for Radiation Protection and Measurement there has recommended a public exposure limit of 200 micro watts per square centimetres in the 30 to 300 MHz. In India, the Department of Telecommunication (DoT) and the Telecom Regulatory Authority of India (TRAI), set up in 1997, has formulated the draft guidelines on the basis of International Commission on Non-Ionizing Radiation Protection (ICNIRP) guidelines in respect of SAR levels. ICNIRP allows emission of radiation rate of 9.2 watts per square metres and as per its 2008 report, mobile phones are low powered RF devices transmitting maximum peak powers in the range of 0.6 to 2.00 W/kg. In India, the prescribed SAR limit is 2 watt per kg which is averaged over a six minute period.

'Dirty electricity'
Basically, energy is information and health can be defined as the body having balanced information to direct its function in the most efficient manner. We need ordered balanced information or coherent energy to maintain health and well being. The unnatural radiation from our modern technology is feeding us with imbalanced incoherent energies and consequently, information which directs our cells too becomes likewise imbalanced and diseased. That is the reason for calling manmade radiation as "dirty electricity" which is positioning itself as the next health epidemic of the present century.
Children, people with implants like pacemakers and pregnant women are more prone to the dangers of this radiation emitted by mobile phones and their base stations. It is now imminent to understand the direct and indirect ill effects of such radiation on our health which is the basic human right according to international human rights jurisprudence.
Safety standards
Existing safety standards as recommended by ICNIRP are solely based on thermal or heating effects of RF/microwave radiation. Thermal effects are the damage done to the human body by heating that occurs at levels above the maximum of exposure to microwave radiation. These 'safety' levels are only to ensure that you don't cook your skin or internal organs from the heat that microwave generates. These standards don't give protection from non-thermal biological effects of radiation.
One latest research from Austria has revealed that non-thermal biological damage occurs at SAR levels of only 0.1 w/kg, which is much below the accepted SAR levels. Latest scientific researches show that unless some effective preventive measures are taken at the earliest, the world is going to face the new health epidemic from this new biologically untested technology.
Another quite shocking revelation is regarding Wi-Fi technology which was introduced to the US public in 1997 without being subjected to any prior tests. No testing has been done even to determine the safety of digital broadcast format, whereas the digital signals which are modulated radio waves are said to be 250 times stronger than the previous un-modulated analog based signals and emits more harmful radiation posing the greatest threat to our health.
No legislation
In India, despite having constitutional protection to human's right to life under Article 21 which includes in its ambit right to health, we do not have any specific legislation to combat this emerging challenge to our health and eco-system from the invisible pollution of EMF radiation. The State is directed under Article 47 and 48-A to take steps to improve public health and protect and improve the environment. The existing Environmental Protection Act 1986 does not cover microwave radiation as an 'environment pollutant' in its definition under section 2(b). It only covers "any solid, liquid or gaseous substance present in such concentration as may be or tend to be, injurious to environment", whereas radiation is neither solid nor liquid or gaseous substance.
Similarly, radio frequency waves as used for mobile phones are not covered under the definition of 'radiation' as given in section 2(h) of the Atomic Energy Act 1962. One can only resort to the provisions of the AIR (Prevention & Control of Pollution Amendment) Act 1987.
It is also true that this technology has become a necessary evil, addictive in nature. Saving human civilisation from its own ignorance is an uphill task. It requires efforts from intelligent forward-looking leaders from all walks of life that genuinely care about future. Unfortunately, the business leaders, the big corporate giants in this profession who have been constantly, till now, refuting any ailments resulting due to exposure from this radiation, are only concerned about their profits and not of next generation. The fact that our economic activity is fundamentally based on consumption rather than conservation demonstrates how humanity is doomed towards self-destruction.
Frankly, a profit-based economic model cannot smoothly coexist with the environmental protection as the two concepts are opposite. The very idea of consuming less is the antithesis of corporate profit and expansions. Let us not mortgage our collective future in the hands of these big corporate houses that in connivance with corrupt political leaders do not realise their corporate social responsibilities.
Till the time strict legislation and a regulatory regime exist to address this challenging issue, each one us should in the light of our fundamental duty to protect and improve the natural environment as provided in Article 51 (a)(g) of the Constitution, should resort to the "precautionary principle" of the environmental jurisprudence which is even recommended by WHO in this context. This principle, being the risk management policy, is applied in circumstances with high degree of uncertainty and reflects the need to take action for a potentially serious risk without awaiting the results of scientific research. It is time to religiously adopt and implement the concept of sustainable development in the field of modern technology in order to protect future generations.
If we recall the history of the decline and fall of the Roman Empire, one of the factors that attributed to its collapse is the lead poisoning of the Romans due to the excessive use of which drove the Romans mad. Let us not repeat the history by now poisoning ourselves with unnatural EMF/RF radiation and follow the path of self destruction by excessive use of mobile telephony. It is necessary to strike an effective balance between technology, law and our health.
The writer is Professor, Department of Laws, Panjab University, Chandigarh