A rethink has been initiated for Section 498 A of IPC by the Law Commission of India's 'Consultation paper-cum-Questionnaire.' The law meant to protect married women from the abuse of dowry and cruelty has been misused by some women.
Rethink on 'Legal terrorism'
Virendra Kumar
What is 498 A— Section 498A was introduced into IPC by the Criminal Law (Second Amendment) Act, 1983 to prevent cruelty to a woman by her husband or his relatives that was reportedly rampant. In order to make the impact of this section deterrent in nature, the crime was made punishable with imprisonment which may extend to three years and also liable to fine.
A rethink on 498 A— After witnessing an unprecedented hue and cry over the use and misuse of Section 498 A, The Law Commission of India has come out with a document, "Consultation Paper-cum-Questionnaire regarding Section 498A of Indian Penal Code (IPC)," at the initiative of the Supreme Court through the Ministry of Law and Justice, Government of India to elicit 'informed public opinion.'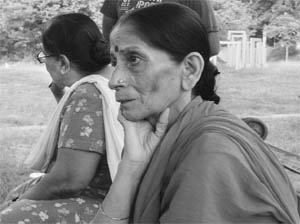 In scores of cases across India, the courts have witnessed misuse of section 498 A, while deciding disputes of domestic nature. The law, designed to help women regain social and economic empowerment in a highly patriarchal society, has been misused in several cases, as is observed even by the apex court. As was in the case of Preeti Gupta v. State of Jharkhand ( 2010) and Sushil Kumar Sharma v. UOI (2005), where not only the husband but all his immediate relations were implicated under false charges. Such acts of 'over-implication,' are often resorted with the sole motive to wreck personal vendetta, unleashing a sort of 'new legal terrorism.'
What should be done to rein this tendency of 'abuse', 'over-reach' or 'over-implication', which of course cannot be the justifiable purpose of criminal law? To find a solution, The Law Commission in its consultation-paper has crystallised at least two different views. One view, which finds support from the observations of the apex court and also the recommendations of Malimath Committee's report on Reforms of Criminal Justice System, is in favour of 'relieving the rigour' of section 498A of IPC by making the offence under the provisions of the Code of Criminal Procedure (CrPC) as compoundable and bailable instead of non-compoundable and non-bailable.
The other opposite view echoed, inter alia, by the Ministry of Women and Child Development is in favour of maintaining the status quo. In their view, the provisions of section 498A of IPC have been specifically enacted to protect vulnerable married women, who are the victims of cruelty and harassment at the hands of their husbands and their close relatives.
The consultation paper also brings to the fore a third view with some variants, which seem to cut across the two extreme positions as mentioned above. One variation is that the offence under section 498A of IPC should be made 'compoundable' with the permission of the court, as has been done by the State of Andhra Pradesh. However, there is sharp difference of opinions on the second variant, namely, whether the offence under this section should also be made 'bailable', at least with regard to husband's relations.
Moreover, while the Commission is appreciative of the need to discourage unjustified and frivolous complaints, 'it is not inclined to take a view that dilutes the efficacy of s. 498A to the extent of defeating its purpose- to protect women against atrocities.
However, having adopted this clear stance, the Commission has hastened to add : 'A balanced and holistic view has to be taken on weighing the pros and cons. There is no doubt a need to address the misuse situations and arrive at a rational solution – legislative or otherwise.'
The Commission is in search of a 'rational solution – legislative or otherwise' through its questionnaire. It has suggested that there is a dire need to create awareness about the penal provisions of the section amongst the poor and hapless rural women 'who face quite often the problems of drunken misbehaviour,' by having 'easy access' to the Taluka and District level Legal Services Authorities and/or credible NGOs. The Commission has also reminded the lawyers and the police, what is expected of them 'morally and legally.'
Perhaps the more pragmatic point that the Law Commission has made relates to the linkage of section 498A of IPC with the provisions of Protection of Women from Domestic Violence Act, 2005. Such a linkage is evident at least in two respects. Firstly, in the exposition of 'domestic violence' under section 3 of the Act that encompasses the situation set out in the definition of cruelty under section 498A of the Code. This implies that there exists commonality of objective between the Code and the Act in terms of providing protection to married women from 'domestic violence' or 'cruelty'.
Secondly, there is also a 'functional-linkage' as is found in the provisions of the Act itself that makes the Magistrate play pivotal role in protecting the married women.
The critical question still remains to be answered is, how to prevent the abuse of section 498A without diluting its deterrent effect? To answer this central issue, we need to remind ourselves that women seek defence outside home only under duress, and the protective umbrella of section 498A offers it.
The problem is essentially civil in nature and, therefore, is required to be handled by the civil court under the cognate provisions of the Protection of Women from Domestic Violence Act, 2005, and not by the criminal court under penal provisions of section 498A. This would enable the civil court to sort out matters of over-reach and over-implications with the added advantage of exploring the possibility of matrimonial reconciliation.
In the event, the Magistrate decides that a particular case falls in the realm of criminal law without the possibility of resuscitating the matrimonial relationship, he may pass an appropriate order for its trial by the criminal court.
The writer is Director (Academics), Chandigarh Judicial Academy, Chandigarh.

Law with a double edge
If greed is to be treated under a criminal law, it should be understood that it is not monopolised by the groom's family alone.
Vandana Shukla
By Jan 2010, one lakh and twenty five thousand cases were registered under 498-A and domestic violence act in three states of Punjab, Haryana and HP. These cases should have been cleared within six months, under the directive of the Supreme Court. Instead, some of the cases have been lingering for 12 to 16 years, since the arrests made under 498A are non- bailable. Those who lack resources to get legal aid remain locked in jail for years. Most of these victims are senior citizens.  " Why is it that the older women and men are nowhere on government's agenda, neither the law enforcers nor the judiciary listens to us ?" ask Kiran Sharda ( 61) retired chief engineer, BBMB( Bhakhra Beas Management Board), and his wife Pinky Sharda ( 55), who spent their meagre savings paying EMI for their sole flat in Gurgaon, which was claimed by their daughter in law within three years of her marriage. She slapped 9 sections against them and they were arrested like ordinary criminals. Incidentally, it was a love marriage and she never lived with her in-laws. Shardas are now staying in a rented house, contesting a legal battle, they find mindless. And, they are not alone.
The irony of this law was exposed by an interesting case when the chief judicial magistrate of Noida ordered to book a woman, Natasha Jayal, a call centre employee, and her parents for giving dowry under section 3 of Dowry Prohibition Act, in 2008. The action was taken on her husband Namit Juyal's complaint, who, harassed by his wife's complaint of dowry harassment case which claimed that her parents paid Rs 10 lakh in dowry to Namit. He was arrested and jailed as per law. Under RTI he demanded to know under what section he had been jailed. When he learnt that on a mere verbal complaint of Natasha, without any investigation he had been arrested, his lawyer slapped the very same section against Natasha's family- for giving dowry. He also demanded investigation as to how her father could give money that was beyond his means. Under section 3 of DPA, giving and taking dowry, both are criminal offence.
The government had also created the institution of Dowry Prohibition Officers, to prevent giving or taking of dowry, but in several states not a single case has ever been reported by DPOs, while cases under 498 A have grown phenomenally. Also, the conviction rate in dowry cases remains 4 to 5 %, a National Family and Health Survey shows that only 2% distressed women seek institutional intervention, putting a serious question mark on the law and the manner of its implementation. One wonders why institution like DPO was not strengthened!
To seek justice, victimized families of 498 A have come under one umbrella to voice their plight— Save Indian Family Foundation ( SIFF) and All India Mothers in Law Protection Forum ( AIMPF) came into being to protect the interest of thousands of accused and arrested men and their family members by providing them legal help, since most victims could not interpret the law, while many accused had not even 'heard of' 498 A till they found themselves behind bars.
Scores of cases have come to light where the greed for 'quick money' has lured young women to slap false cases against the in -laws, whose life-long earnings and savings are claimed by the bride and her family. At the same time , women are victimised in a patriarchal system. The law is double-edged and needs a re-think. Or, should be used with utmost care.