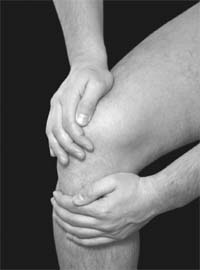 Over seven million people in India suffer from rheumatoid arthritis (RA) and yet its diagnosis and treatment rates are low. With a prevalence of 0.5 per cent to 0.75 per cent, RA is a serious autoimmune disease that has debilitating and devastating impact on the quality of a patient's life, often causing extreme fatigue, severe pain that worsens over time and irreversible physical deformities. Inadequate awareness among the patients, caregivers and even general practitioners and orthopaedicians results in prolonged symptomatic treatment, increasing incidence of morbidity and mortality.
What is rheumatoid arthritis?
Rheumatoid arthritis is an inflammatory disease, a form of chronic arthritis mainly affecting joints and tendons. An inflamed joint looks swollen and red, and appears warm to the touch. The disease usually starts in the wrists, hands or feet, and can spread to other joints and other parts of the body, if untreated it can lead to deformities that affect the quality of life. Not only this, it could also lead to premature atherosclerosis and heart attacks and affect other organs like lungs, abdominal organ and kidneys. RA is one of the most common chronic inflammatory arthritis that causes disability.
A positive outlook on the part of the patient as well as the doctor helps in coping with the difficulties in the treatment of RA. In India, there is poor awareness about the disease and treatment options available along with a dearth of trained rheumatologists. Preliminary treatment is most often symptomatic relief for joint pain and swelling, reducing chances of appropriate treatment for arresting the disease and slowing down its progression by a rheumatologist, this approach needs to change. Early detection and right medicines now make the dream of a pain-free life possible for patients with RA.
RA has Female: Male ratio of 3:1 and most of the females in India do not get proper diagnosis and treatment. People of any age can develop it, but it is most common between the ages of 30 and 50 years, and among women. Usually, inflammation is the body's way of healing, in rheumatoid arthritis; however, the immune system starts to attack the body instead of defending it. The immune system contains a complex organisation of cells and antibodies designed normally to "seek and destroy" invaders of the body, particularly infections. Patients with autoimmune diseases have antibodies in their blood that target their own body tissues, where they can be associated with inflammation.
Systemic illness
Because it can affect multiple other organs of the body, rheumatoid arthritis is referred to as a systemic illness and is sometimes called rheumatoid disease. The inflammation affects:
Thin synovial membrane lining the joint capsule
Tendon sheaths (tubes in which the tendons move)
Bursae (sacs of fluid that allow the muscles and tendons to move smoothly over each other)
There is also a systemic inflammation throughout the body producing excessive fatigue and stiffness in the morning. Studies have shown there are certain genes that make one susceptible to the disease. RA however dos not run in the family according to experts.
It is true that the exact cause of the disease is not known but many symptoms are due to excess antibodies produced by cells populating the synovium which are involved in the immune function of the body. These cytokinins facilitate the release of powerful enzymes that destroy the synovial lining and bone of the joints.
Diagnosis
The diagnosis of patients with established RA is generally difficult as it is based upon symmetrical polyarthritis characteristically involving small joints of the hands with/without deformities, subcutaneous nodules, radiological changes (cartilage loss, juxtrarticular osteopenia, erosions) and the presence of rheumatoid factor. The diagnosis is predominantly clinical and is supported by imaging and laboratory investigations.
Typical onset of the disease is anywhere between age 20 and 45. RA can affect any joint throughout the body but is most often seen in joints in the hands (wrist joints and the finger joints closest to the hands). It can also affect other parts of the body. Any joint damage done by the disease is permanent, therefore early detection and drug treatment is essential to minimize or even prevent any permanent joint damage. RA can be a little difficult to diagnose as it begins with only subtle symptoms such as achy joints or a little stiffness in the morning. There is no single confirmatory test which diagnoses early RA with 100 per cent certainty. Instead the diagnosis is based on a variety of factors as mentioned above.
Not all symptoms are present in people with early RA and these problems may be present in some people with other rheumatic conditions as well. RA independently increases the mortality and other complications. RA is considered as malignant disease with poor prognosis and increased mortality. Life expectancy is reduced by 3-10 years in RA depending on age of onset and severity of symptoms.
RA is associated with serious co-morbid conditions like infections, cardiovascular complications, respiratory disorders etc. Rate for work disability in RA is almost 40 per cent after 10 years of disease onset. Today, doctors believe there's an early window of opportunity as little as 3 -4 months to treat rheumatoid arthritis before the onset of irreparable joint damage. Studies show that taking action quickly may even put the disease into remission.
Treatment
Education and counseling: Successful management of patients with RA depends upon empowering the patients with the knowledge about the chronic and fluctuating course of the disease, side effects and costs of the drugs and the rigorous and continuous need of physiotherapy. The communication depends upon the patient's educational and social background and may require several sessions. More the time spent in counseling, more the chances that patient comes to terms with the chronic nature of the disease and adheres to treatment.
Patients are likely to follow up with the same doctor/hospital if they have been counseled well. Patient's anxiety regarding various diets, climatic conditions and other personal habits should be addressed. Smokers should discontinue smoking as it adversely affects the course of the disease and alcohol intake should be restricted in view of the hepatotoxicity of drugs used in RA.
The positive aspect of therapy has to be spelt out that patients with drug therapy can hope to live a better quality of life. The goals of treatment are to relieve pain and swelling of the joints so that cartilage and bone loss are minimised with improvement in functional quality of life. In terms of disease activity, the aim would be monitoring for side effects of drugs. This is to be done by judicious use of DMARDs (Disease Modifying Anti-Rheumatic Drugs).
Therapy is to be individualized in each patient to ensure sustained tight control of inflammation for better long-term outcome. At a given time, depending upon the disease burden, a particular patient will have features of both disease activity and damage (the later accruing with progress of time). Drug therapy will help to resolve activity while rehabilitation including surgery is required to restore functionality.
Multidisciplinary approach
Drug therapy is advised by the internists/rheumatologists, physiotherapy and rehabilitation by trained physiatrists and surgical care by the orthopedic surgeons when necessary.
Pharmacotherapy of RA consists of the following:
Anti-inflammatory drugs: Non-steroidal anti-inflammatory Drugs (NSAIDs) reduce both pain and inflammation. These include ibuprofen, diclofenac and nimesulide.
Steroids are the most potent anti-inflammatory drugs. They should be used judiciously by a physician as they have long term side effects.
Conventional disease modifying anti rheumatoid drugs (DMARDs): Methotrexate is the 'anchor' drug that should be used first in patients at risk of developing persistent disease. Others include sulfasalazine, leflunomide and hydroxychloroquin.
Biologicals: DMARDs are anti-TNF, Tocilizumab, Abatacept, and Rituximab. The newer category of drugs is agents which block the key mediators of inflammatory response. These drugs have dramatically improved the outcome of the disease and will contribute to the future improvements in the management of RA, thus preventing long term disabilities with the disease. At the present time, these drugs are expensive and can be afforded by a minority of patients.
Symptoms
Morning stiffness that lasts at least an hour and is experienced for at least six weeks.
Swelling in three or more joints for at least six weeks.
Swelling of the wrist, hand, or finger joints for at least six weeks.
Swelling of the same joints on both sides of the body.
Changes in hand X - rays that are characteristic of rheumatoid arthritis.
Rheumatoid nodules on the skin.
Blood positive for rheumatoid factor and/or anti- citrullinated peptide/protein antibodies.
The writer is Rheumatologist, Dept of Internal medicine, PGIMER Chandigarh, and Ex-Associate Professor in Dept. of Medicine at All-India Institute of Medical Sciences, New Delhi