Wanted: Role models that inspire
There is no denying the fact that we are bequeathing our children — youngsters who arguably need to have role models — a landscape bereft of influencing figures.
Barnali Saha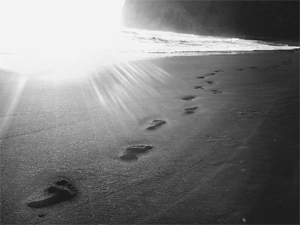 An appraisal of the modern e-centric society that we live in would suggest that even though we may not exist in the hardest of times in the true Dickensian sense, tribulations afflicting our generations aren't scarce.
The presence of a role model, a figure inspiring respect and motivating people to emulate his/her footsteps, has always been regarded as influential in our culture. Right from a young age we are taught to look up to certain individuals who have set themselves on a high pedestal because of their exceptional performances as human beings. In our current unsettling culture, however, the lack of such positive role models has generated considerable debate as to the importance of role models in our lives.
Malini Dutta, a software professional living in the USA, says: "I never had a role model. I wanted to live my live in my own way, not just blindly follow someone." Nivedita Chowdhury, a young homemaker proposes another view, "My mom is my role model. Nothing awe inspiring and sensational about her but she gave me a direction in my life."
With media obsession of physically appealing, rich and delinquent public figures gaining its height sport stars, pop icons, film stars and even social pariahs have taken over traditional role models like parents and family members. The Telegraph, UK, reported in an article on working class boys being let down by the "lack of male role models" that "media portrayals of celebrities meant pupils craved instant success without hard work" and that pop stars, footballers and other celebrities were often held up as role models, despite the fact that some have been "in court on drugs charges or because they have thumped a photographer."
Nikhil Verma, a business professional from Delhi says, "When I grew up my role model was Gandhi; but now situation has changed. Our priorities were different than that of our children who claim public limelight more than anything else; hence it is not surprising that my son would choose David Beckham or Tom Cruise as his role models over Vivekandanda."
Anubhab Acharya, a student from Kolkata says, "I think Anna Hazare and Sachin Tendulkar are our role models. They have shown us that with hard work you can achieve everything you desire." When asked if he is inspired by his role models every time an exercise demands hard work, he replied in the negative. Priyanka, another student from Bangalore says, "Role models are like accessories, good to carry but not useful in our demanding lives." Then does it mean that quintessential youth icons like Rabindranath Tagore, Netaji Subhas Bose and others have lost their importance and relevance? "Certainly not" says Abhinaba Chaudhuri, a software engineer, adding "they still inspire us, secondarily however, their life experiences are so removed from our own that it is difficult for us to draw inspiration."
With rampant corruption, violence among teenagers, poverty, educational challenges, the lack of inspiring figures to direct our lives is felt more than ever, especially for women. With television soaps and movies portraying ideal women as physically attractive sex-kittens or subservient eye candy, the lack of strong feminine figures who might lead us towards the goal of equal representation is strongly sensed. Even though personal success stories of certain women may appeal to young women, most of them are deluded by the Barbie-image of women as represented by Paris Hilton, Katrina Kaif and the likes.
Sneha, a teenager says that she regards Katrina Kaif as her role model, "because she has a lovely figure and she is very pretty." When asked how Ms. Kaif has influenced her, the teenager seemed bemused at first and then said, "All my friends like her. That's why I like her too." So, is it the need to conform and fit in that is driving youngsters to choose celebrities as their role models or is it that they are blithely unaware of the other options that might be present? "Both," says Meenakshi Bhatnagar, a mother of two young children, adding, "I don't believe that we have ever had a dearth of progressive role models for women. We have Kiran Bedi, Shabana Azmi, Oprah, etc., but nowadays girls prefer Miley Cyrus and Britney Spears. They are ignorant of the presence of these inspiring figures. I blame the internet and the social networking sites for deluding our children." May be it is the media picking out wrong role models for our children, public figures who seldom wish to hold that post, but who being, by default, what the youngsters see and hear, dominate their personality and perspective. Here the role of responsible parents comes into question. What, if anything, are they doing to correct their children? "Mothers who stay at home have the option of correcting their children; however, working parents are helpless. They must depend on the discretion of their kids in choosing their role models," says Shivani Mehta, a school teacher.
The presence of healthy role models is imperative for the wholistic growth of youngsters of both sexes, particularly for children from a deprived background. Rashid Iqbal of The Children's Society's National Mentoring Initiative, UK said in an article published by the Press and Journal: "Both parents and society at large have a responsibility to enact a change of heart in our society and actually live by the values that they espouse and be strong and positive role models, providing continuity and support to a child or young person's life." That way we can hope to counter detrimental influences negative role models might have on the youth.
The writer is a student of Guru Gobind Singh Indrapastha University, Delhi