On Sundays

On Saturdays
SC stays TADA proceedings against Salem
New Delhi, February 17
Observing that the order of the Portugal court terminating the extradition of Abu Salem to India has to be respected, the Supreme Court today stayed the TADA proceedings in two cases against the alleged gangster.
India raps UN report on CO2 emissions


New Delhi, February 17
India today lodged a strong protest with the UN for including absolute cuts in CO2 emissions and reduction in the use of ozone depleting substances among the Millennium Development Goals (MDGs) in a new assessment report launched here today.
We won't provide airbases to US for attack on Iran: Zardari
As tensions mounted in the Persian Gulf, Pakistan on Friday assured Iran that it would not provide any assistance to American forces in the event of a US attack on Tehran. (Details on World page)
Parents reunite with children in Norway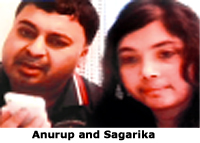 Oslo, February 17
Distraught parents of two Indian-origin children held in Norway under protective care today had an emotional re-union with their kids and hoped that the family's suffering will end soon, months after the issue triggered a diplomatic row.
Fishermen's killing sparks India-Italy row
February 17, 2012
Iran deepens standoff with West
February 16, 2012
No evidence yet of Iran hand in Delhi car blast: India
February 15, 2012
Israeli embassies in India, Georgia targeted
February 14, 2012
India means business in Pak
February 13, 2012
Maldives turmoil worries India
February 12 2012
SC upholds govt decision on Army Chief's age
February 11, 2012

Rioting breaks out in Maldives, ousted President faces arrest
February 10, 2012

Tibet part of China, reiterates India
February 9, 2012

Mutiny in Maldives, Prez quits
February 8, 2012