of Dead & dying art journals
India has about 80,000 practising artists. Five thousand art graduates are added to these numbers every year. Yet, a handful of art journals that do not print more than 4,000 copies struggle to survive in a thriving art market
Johny ML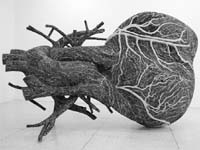 India did not have too many art journals to begin with. 'Marg' and 'Lalit Kala Contemporary' were the two magazines that filled in the whole space. 'Marg' was first published in Oct 1946.
In 1980s, a group of artists including Ghulammohammed Sheikh, Bhupen Khakhar et al started a magazine called 'Vrishchik.' It was completely devoted to spreading the ideas about the then contemporary art that was more figurative narrative in fashion. 'Nandan,' published from the Vishwa Bharati University (Shantiniketan) was another journal that made its presence. 'Nandan' is still published but it does not count among prominent or popular magazines, as far as Indian contemporary art is concerned. 'Contra'66' was another magazine that was published by J. Swaminathan from Bharat Bhavan, Bhopal. It too did not survive beyond a year. After the death of the illustrious artist, no one took it up.
Efforts continued to keep up the theoretical as well as the practical momentum of the Indian modern art and 'Arts and Ideas' edited by Geeta Kapur was one major journal that came out of this enthusiasm. By the mid 1990s 'Arts and Ideas' was closed down, thanks to funding problems.
1990s saw the birth of 'Art India' magazine followed by 'Art and Deal.' Then there had been a flurry of activities in the field of art magazine publication for a decade since the mid 1990s. 'Art Etc,' 'Art Views and News' (both published by emami chisel group in Kolkata), 'Take on Art' (published by Lalitude 28 by Bhavna Kakar), 'Art Affair'(a Bhuvaneswar-Delhi publication), 'Creative Mind,' 'Gallerie,' 'India Art Journal' and so on. In the meanwhile 'Lalit Kala Contemporary' stopped publishing regularly.
Boom failed to feed art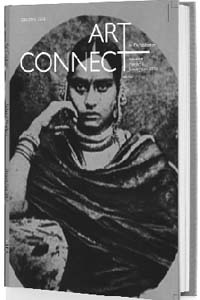 The economic boom which resulted in the boom in the art market opened a new market for these magazines. But, by the end of the boom, the magazines started disappearing from the general art milieu. First, 'Art News and Views' was merged into one and came out as 'Art Etc.' This year, after a series of thematic issues, the publishers declared its closing down. 'Art Affair' left without a trace. 'Creative Mind' comes out when the publishers want to publish it. 'India Art Journal' lost its regularity. 'Art and Deal' also became a victim of the lack of consistency.
Today, we have only 'Art India' magazine and 'Take on Art' as worth reckoning art journals. Though they claim to be quarterlies, thanks to various reasons not more than three issues appear in a year.
There are multiple reasons for the closure of art magazines. Several of the magazines that came out during the boom time did not have an editorial policy, per se. The owners of the magazines were trying to use these as 'power dealing' and 'presence making' vehicles. When you had a magazine your other activities related to art, including dealing and wheeling became easier. But most of the magazines that went in this line lacked proper content. In their effort to please so many at once, they lost in their quality and content.
Support vehicles for galleries
The second reason is all about sponsorship and support. Very often art magazines are published as supporting vehicles by galleries or art owning companies. They support the publication with an agenda. 'Art India' magazine comes out from the Jindal Group which is an art owning and dealing house. With over a decade in publication, it has gained a brand value and has made its sustenance possible through advertisement revenue. 'Take on Art,' when it came out as a strategic counter point to both 'Art India' magazine and 'Art and Deal' soon fell into the trends as the owner of the magazine is a gallerist. 'Take on Art' survives not through advertisements but through the gallery activities.
Rest of the magazines that perished in due course of their journey did not have any patrons. They did not generate any advertisement revenue and were bound to fail in the long run. The other magazines that got advertisements also stuck to niche gallery support and limited advertisers.
Any magazine becomes interesting when there is an editorial policy and the content is rich enough. In our art magazine publication scenario we lack serious and popular writers. We do not have too many star writers who could generate opinion about art or express frank opinion. If you look at the major art magazines in India, you see a sort of ironed out content thanks to heavy copy editing. What happens in the long run is that no writer would be discerned through the style of his or her writing. When everything reads like a mechanically written prose, none cares to read further. As an independent writer and a very diligent reader, I can say, it is ages since I have read any Indian art magazine, other than the ones that I edit or used to edit. I cursorily flip through the pages and in a single glance understand what kind of writing will be offered to me. To be frank, I would say we have failed to produce an interesting readership. We have scared most of the readers away from the art magazines.
Lack of variety in writing styles
It is not just about readers running away from magazines due to monotonous presentation and writing style, it is also because we do not have a variety of writers. If you search for the reasons, you may find that a handful of writers are doing most of the writings for these magazines. There are no fresh people coming in to express their opinion on art. Reason is simple; they are not paid enough. If new writers are to be attracted to regular writing, we need to pay them. No art magazine in India pays the writers well. It has turned away many from taking up art writing as a full time occupation.
Even if the magazines, in an ideal scenario, decide to pay the writers well, we have a serious dearth of writers today. Most of the art history and criticism post graduates are not trained well to become writers. They are trained to be academics or gallery personnel. Many of the young professionals are happy to become gallery professionals because they are paid well and some sort of acceptance and visibility make them happy.
The writer is director and chief curator, United Art Fair, 2012